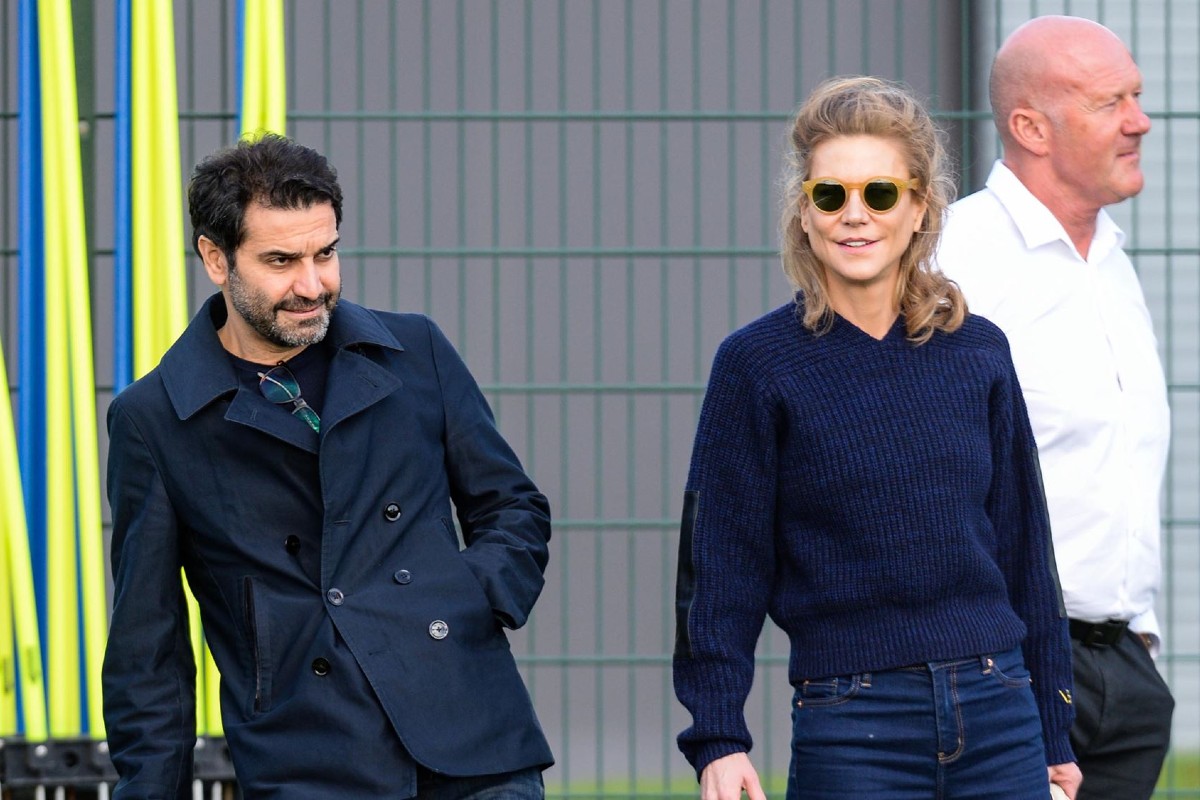 The richest club in football is likely to change its squad a lot. And there is scope for that.
It's the news of the time in English football and one of the big news even in world football: Newcastle was bought by a consortium from Saudi Arabia, for more than 350 million euros, and became the richest football club in the world.
This Monday took place the presentation of the couple Amanda Staveley e Mehrdad Ghodoussi, the new leaders of the English emblem, who appeared at a training session at Newcastle and greeted the players.
🎥 Amanda Staveley and Mehrdad Ghodoussi introduce themselves at the #NUFC training ground.

⚫️⚪️ pic.twitter.com/bokgAiHb4D

— Newcastle United FC (@NUFC) October 11, 2021
The other 19 Premier League clubs will have already asked for one. urgent meeting to talk about the origin of money.
The purchase took place after those responsible for the biggest English championship had ensured that the kingdom of Saudi Arabia would not have interference in the club. But there are doubts.
This investment fund that bought the club will be controlled by the government of Saudi Arabia. The official Yasir Al-Rumayyan was appointed to the post directly by the Saudi Crown Prince, Mohammad bin Salman.
English businesswoman Amanda Staveley herself has a Business curriculum with Arab countries – and had already been involved in the purchase of the Manchester City by Sheikh Mansour, of the Abu Dhabi royal family, in the United Arab Emirates.
With or without suspicious origins, Newcaste has the margin to spend a little more than 240 million euros in reinforcements, already in the next transfer windows. And will continue to comply with the fair play financial.
Kieran Maguire, a specialist in football-related finance, recalled that Newcastle's movements in the market, in the last three years (the period analyzed for the rules of the fair play), were discreet. O investment was low, comparing to other Premier League clubs.
And presented numbers, in the newspaper ChronicleLive: "My estimate is that Newcastle has a positive balance of 118 million euros, in these financial fair play accounts. A club can have a negative balance of up to 124 million euros".
Therefore, and taking into account, even if the new management decides to invest 240 million euros (even a little more), it will still be within the limit of 124 million euros in losses.
Edinson Cavani, Philippe Coutinho, Jesse Lingard, Mauro Icardi and James Tarkowski have already been named as possible Newcastle reinforcements. The most talked about coaches are Antonio Conte and Steven Gerrard.
"Newcastle United deserves to be in the topo da Premier League. We want to get there. It's going to take a while but we'll get there," said Amanda Staveley.
Newcastle are second to bottom in the Premier League after seven games.

Nuno Teixeira, ZAP //