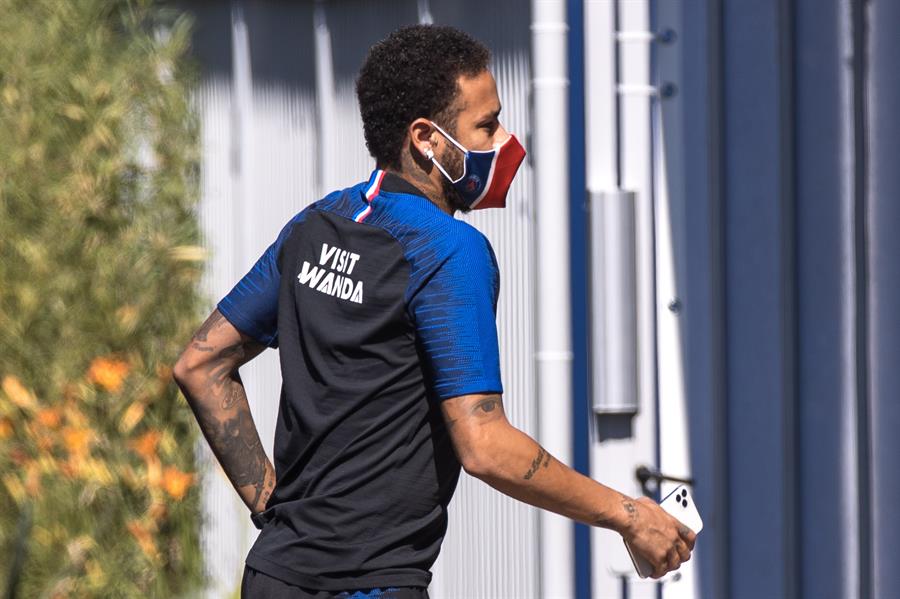 Now, the tendency is for Neymar to return to the clash against Lyon, scheduled for next Sunday, 21, for the French Championship.
Christophe Petit / EFE
Neymar will be low at PSG in the match against Lille

THE Paris Saint Germain reported on Tuesday morning, 16, that Neymar is still not 100% recovered from an injury in the adductor muscle of the left thigh and that will miss the team in tomorrow's match against Lille, valid for the round of 16 of the French Cup. "Neymar returned to training with the group and will continue his individual recovery work. A new analysis of the situation will be carried out in the coming days ", informed PSG on social networks and on its official website.
The trend now is that Neymar will return to the confrontation in the face of Lyon, scheduled for next Sunday, 21, by French Championship. The expectation is huge for the Brazilian's return since last week, when the team eliminated Barcelona in the round of 16 of the Europe Champions League. Neymar has even published videos on his social networks showing how he is recovering and training to be able to play again.
PSG shirt 10 has been injured since February 10, when he had to leave the game against Caen, for the third phase of the French Cup. This is another season in which Neymar suffers with injuries. So far, he has only participated in 18 of the team's 40 games this season. Since joining the club in 2017, the Brazilian ace lost almost half of the matches that Paris Saint-Germain played.