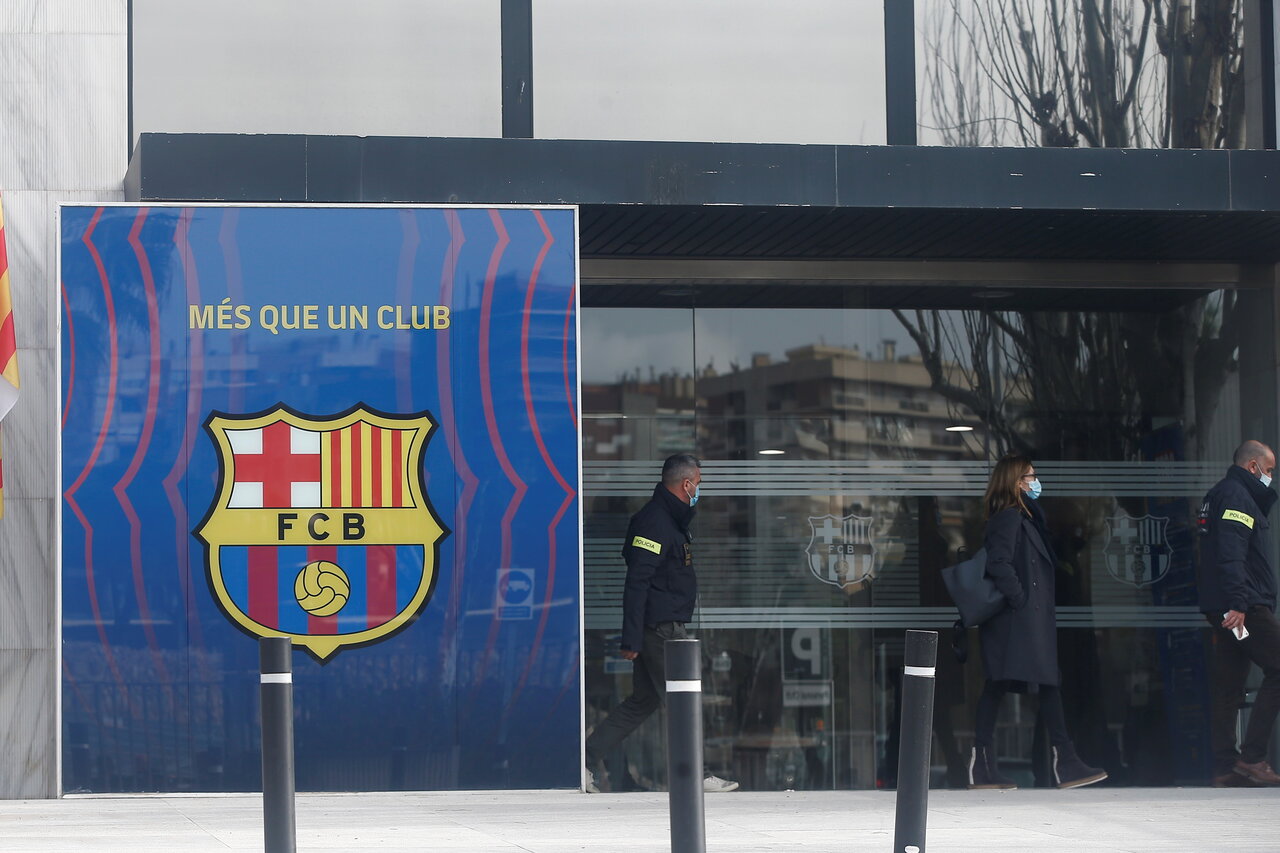 Director of the youth teams of the Catalan club wants to avoid repeating the sloppiness of previous years. In the main team, there is no agreement on the reduction of salaries.
Barcelona's young footballers will face tighter rules in the new season. Not exactly in training or in games, but off the pitch, in relation to some extra-soccer behavior.
A Catalunya Ràdio indicates that the club's youth director, José Ramón Alexanko, has already spoken with the coaches of the various teams this week to clarify the new orders.
The point that will probably affect young Catalans the most is the absence of mobile phones. You phones will "disappear" players' lockers, either during training or during games.
The mobile phones will remain in charge of the club from the moment the players enter the premises of Barcelona. And they will only be returned when they leave the same premises. This measure serves essentially to lock the publication on social networks of images from the spas, or from other internal places.
Young people will also be prohibited from opting for alternative hairstyles, more showy. José Ramón Alexanko believes that the club's image is important and, in this context, also will not tolerate discussions between players and coaches.
Salary reduction
In another context, in the main team, the management continues to do the math. Barcelona have to reduce the salaries of their footballers and, in recent days, there have been meetings between directors and four of the most important figures in the squad: Jordi Alba, Gerard Piqué, Sergi Roberto and Sergio Busquets.
However, indicates the newspaper Sport, the players' managers were not satisfied with the two proposals presented and rejected a significant reduction in salary, as a result of the delicate economic situation that Barcelona is going through.
The Catalan leadership, first, tried lower salaries of the players; in the second proposal, tried extend the contracts players, with the same total salary – that is, it would reduce the annual expenses.
From now on, it should be the president Joan Laporta to talk directly with the footballers. Up until now, sporting director Mateo Alemany has handled the negotiations.

Nuno Teixeira, ZAP //