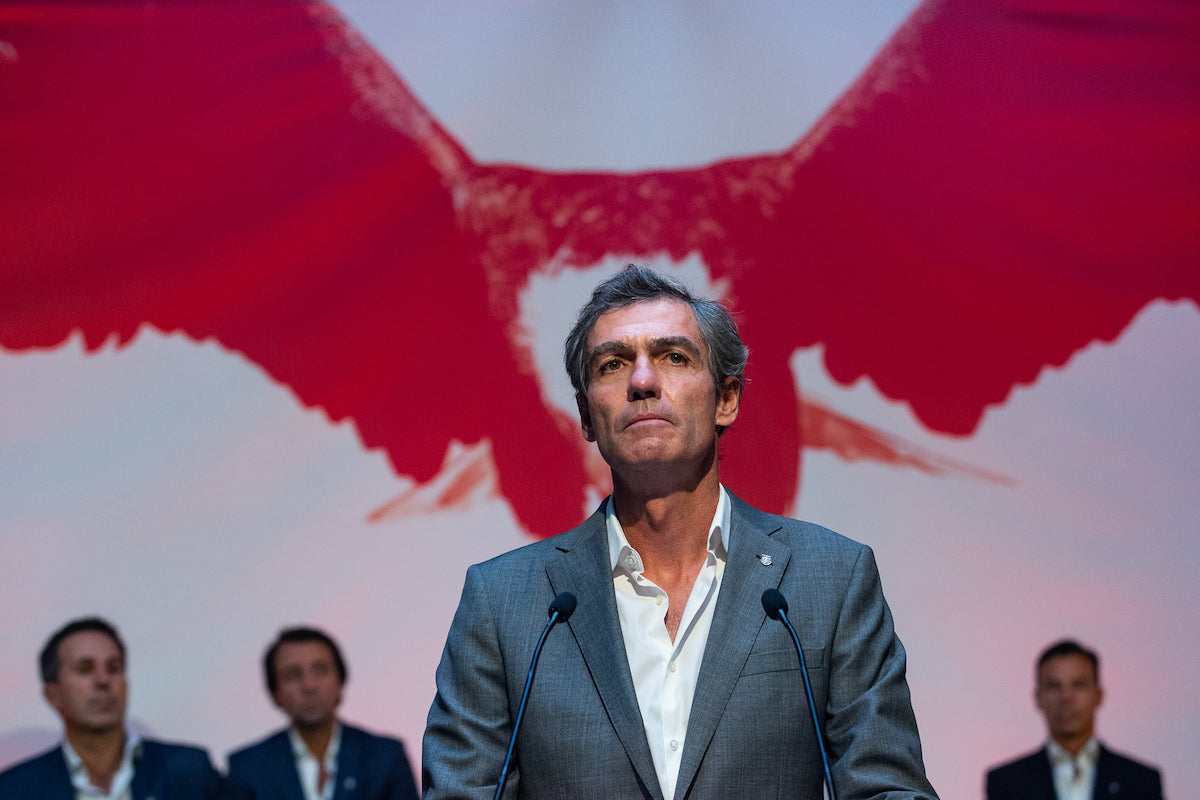 Luís Filipe Vieira's main opponent in Benfica's last elections announced this Thursday that he will not be a candidate in the next election.
"I made the decision not to apply. It was one of the hardest decisions of my life. This decision has to do with strong family and professional reasons. The current circumstances of my life do not allow me to re-apply", said João Noronha Lopes, in a press conference, quoted by Renascença radio.
The businessman assumed that he considered running again, "given the serious circumstances that led to the departure of the previous president", but that he considered that the club deserves now "a full-time president".
"I applied for the last elections because I felt it was necessary to turn the page and fight for a more credible Benfica. I denounced the vices of Vieirismo and the risks that our club ran. On voting night, he said he would not be a candidate. I spoke what I thought. I knew and I know that Benfica deserves a full-time president, and I thought that these circumstances in my life would not be repeated", explained the manager.
As had already happened a few days ago, the Benfica player criticized the rules of the next electoral act, accusing of being all "hurriedly".
"The election rules will only be known three weeks before polling day. The problem is not that the elections are too soon, it is that they are done in a hurry and without knowing the rules by which they will take place. Unfortunately, these signs do not suggest a change from the practices we have condemned in the past. Which reinforces my conviction that those who were part of Benfica's recent past are unable to build their future", he accused.
Noronha Lopes also announced that the current president, Rui Costa, will not count on her support. "I admire Rui Costa as a player. As a leader I will not support him", he assumed, quoted by the same radio.
Remember that the manager was defeated in the last election, in October of last year, in which he got 34% of the votes. Luís Filipe Vieira won with about 62%.
Earlier this month, the chairman of the Board of the General Assembly of Benfica announced that he had decided the next elections would be held in next october 9th.
Luís Filipe Vieira was one of the four arrested, at the beginning of July, in an investigation involving deals and financing in excess of 100 million euros, with losses for the State, SAD do Benfica and Novo Banco.
The former president, who ended up resigning, being replaced by Rui Costa, is indicted for breach of trust, qualified fraud, document falsification, money laundering, tax fraud and abuse of information.

ZAP //