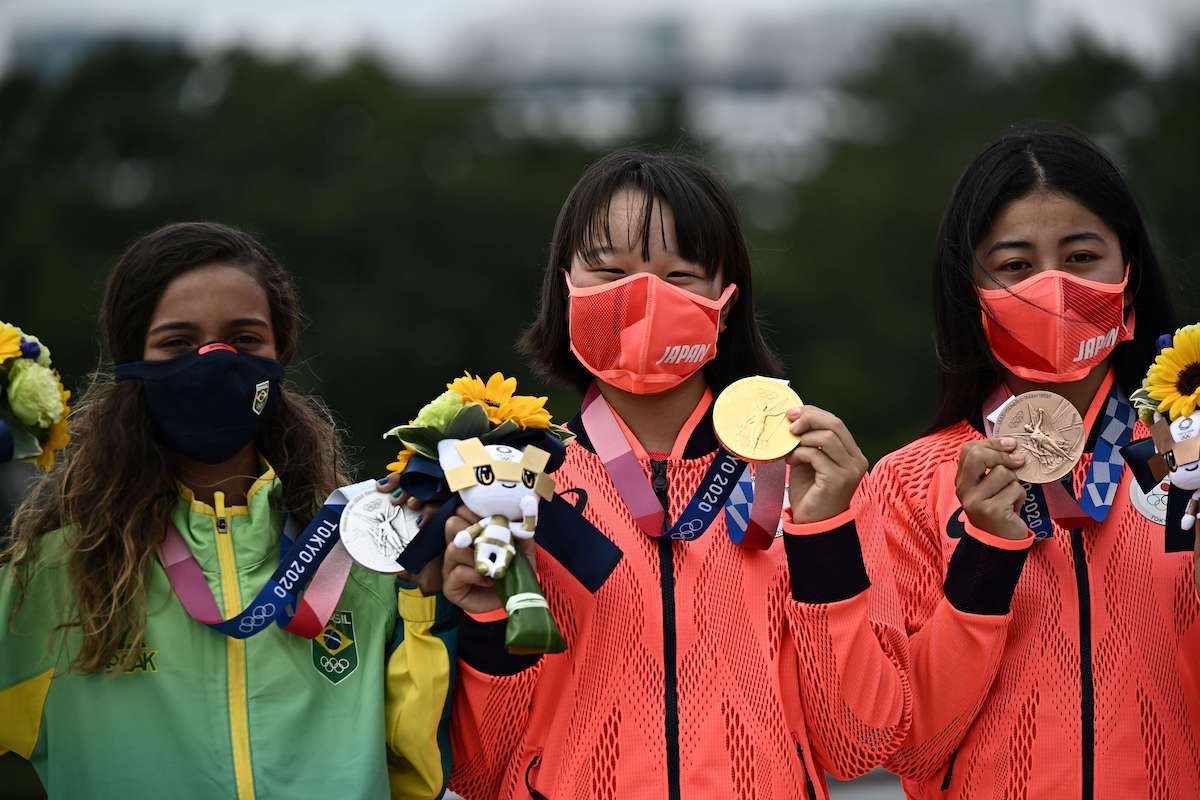 Very young podium at the debut of skate feminine. Stalking the podium was an American woman almost triple her age.
O skate is "living" its first days in the history of Olympic Games. As part of the Olympic program to captivate more young people to watch the event, for now, and at least in the first women's event, it has already managed to break records in terms of the age of the athletes themselves.
The street race for women was held this Monday and the podium was mostly home. O Japan got two medals, gold and bronze: the winner was Momiji Nishiya, with 15.26 points, and the third place was Funa Nakayama, with 14.49 points. The silver medal was awarded to the Brazilian Rayssa Leal, which totaled 1464 points.
The gold medal went to Nishiya, who was born on August 30, 2007; have 13 years. The silver medal went to Leal, who was born on January 4, 2008; he is also 13 years old. The bronze for Nakayama, who was born on June 17, 2005; is 16 years old. One teen podium.
Rayssa Leal became the youngest Brazilian ever to win a medal at the Olympic Games – the previous minimum was from Rosângela Santos (17 years old, athletics). Rayssa is also the youngest Brazilian ever to participate in the Olympic Games, surpassing the record of swimmer Talita Rodrigues (also 13 years old, but two weeks away from turning 14 at the time).
Rayssa also stood out globally: it's Youngest Olympic medalist since 1936, when the Olympic Games took place in Berlin.
The fourth ranked, the North American Alexis Sablone, could be the mother of one of the athletes who surpassed her. Have 34 years and was clearly the oldest in this final.
From fifth to eighth place were: Roos Zwetsloot (20 years old), Wenhui Zeng (16 years old), Margielyn Didal (22 years old and who started dancing even if the competition did not go well) and Aori Nishimura (19 years old).
An average age different from the male final, in which the Portuguese Gustavo Ribeiro (20 years old) was the youngest.
This test also had another curiosity: after the fourth of seven rounds, Momiji Nishiya estava no último lugar. It was the most regular in the final three rounds – it was even the only one that scored in the last round – and went from eighth to first position.

Nuno Teixeira, ZAP //