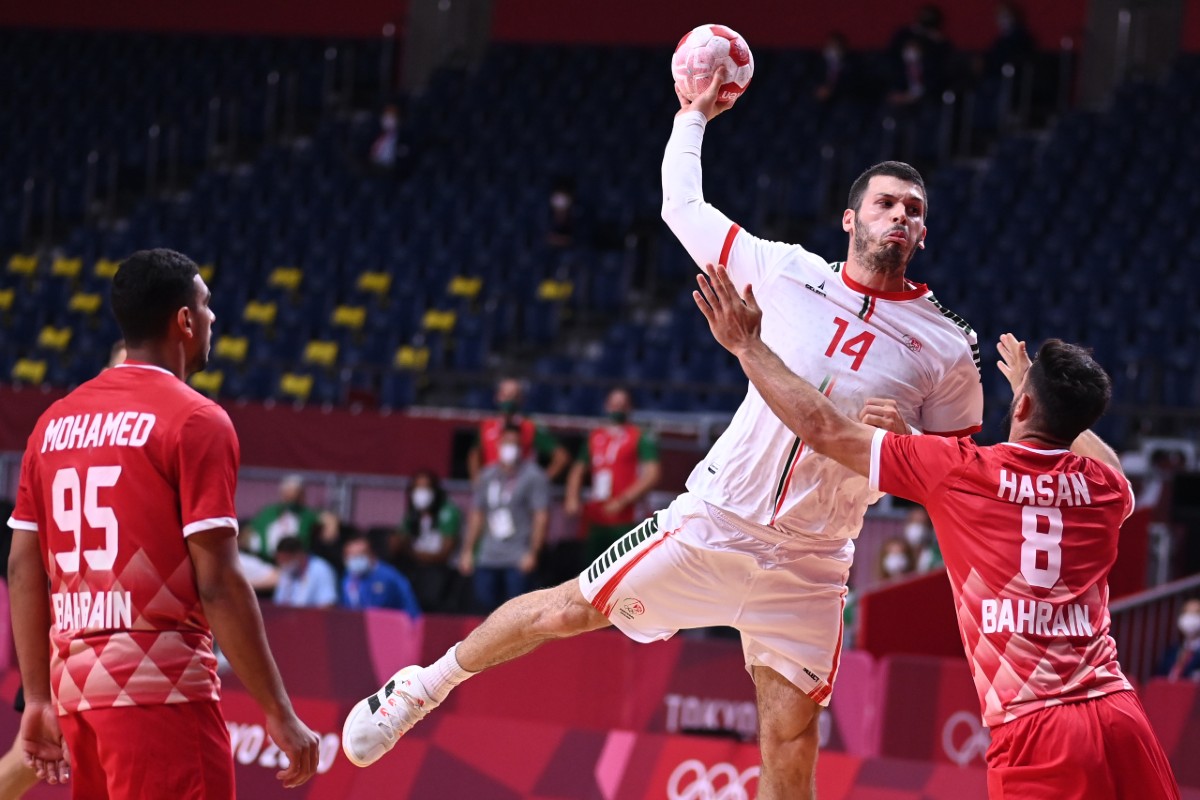 Bahrain handball selection coach, who pushed Portugal out of the quarter-finals, remembers that many of the players selected are amateurs.
Portugal with a colon, Bahrain with a colon, Japan with two dots. In the difference between goals scored and conceded, Portugal was the best among these three national handball teams and even beat Bahrain. So why was Bahrain in the quarter-finals of Olympic Games and Portugal not?
Who crosses with the classification of Group B of the men's handball tournament in Tokyo 2020, without knowing the context, can ask this question. The answer lies in direct confrontation.
Portugal beat Bahrain, Bahrain beat Japan and Japan beat Portugal. The difference in the final result was always one goal in these games…except in the Bahrain-Japan: Bahrain won by 32-30 and, therefore, scored a positive goal in the match between the three; Portugal got the same number of goals scored and conceded, while Japan registered a negative goal in this direct confrontation.
Bahrain remained in Tokyo for a few more days. The second surprise in a short time, as in qualifying for the Olympic Games the Asian team beat the favorite Qatar, in the semi-finals. He went to the tournament final and defeated the South Korea (and had lost to the Koreans in the group stage of the same tournament). Thus, the set coming from a country with 1.5 million inhabitants qualified for the Olympic Games.
And, unlike the Asian rival Qatar – which now has a team full of naturalized Europeans since it organized the controversial 2015 World Cup in the sport – Bahrain there are only players who were born in Bahrain and none play in Europe: "Everyone was born there and most are amateurs. We have a player who plays in Saudi Arabia and another in the United Arab Emirates", reinforced his coach, Icelandic Aron Kristjánsson, cited by L'Équipe newspaper.
They changed coach three times in the last two years. It's the game style Bahrain is not exactly what you see most in European handball: lower players than usual, a rare defensive system of 3-3 and ball possessions almost always touch the passive game. "They always look for duels, it's a style that causes a lot of difficulties", said Paulo Jorge Pereira, Portuguese coach.
The most likely scenario was confirmed: Bahrain were sidelined from the Olympic tournament in the quarter-finals because they lost to the mighty France, winner of Group A, for clarifying 42-28. "But what we've done is already huge. For us, reaching the quarter-finals is like being an Olympic champion for France", commented Kristjánsson.

Nuno Teixeira, ZAP //