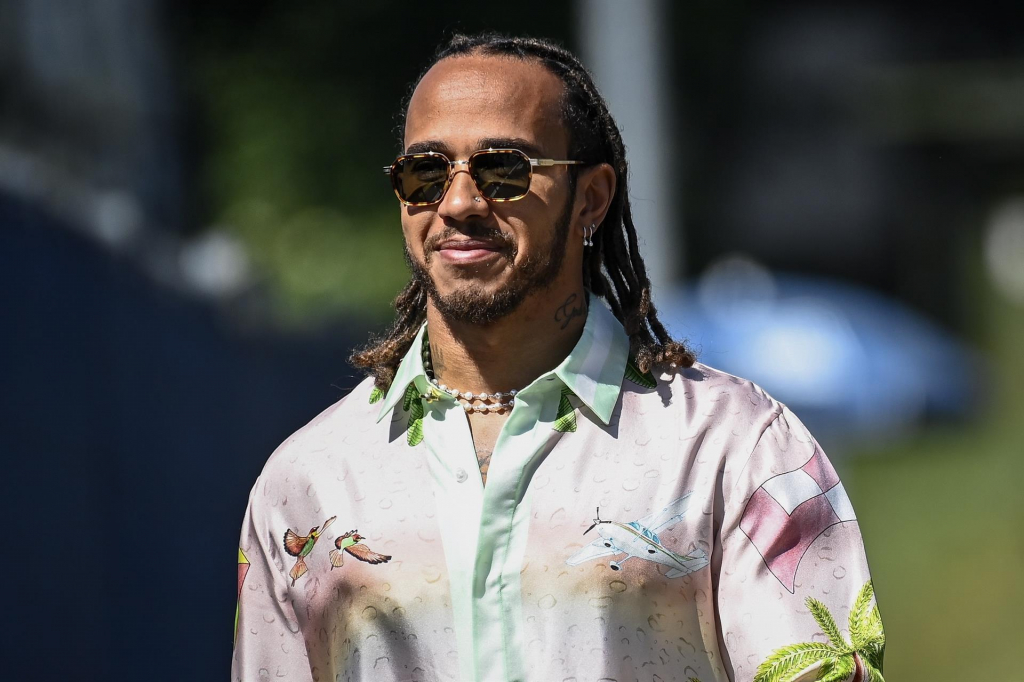 On his social network, the seven-time Formula 1 world champion asked the Hungarian population to support the community in a referendum to be held in the country
EFE/EPA/CHRISTIAN BRUNA
Lewis Hamilton is very engaged in social causes

the British pilot Lewis Hamilton, from Mercedes, and the German Sebastian Vettel, of Aston Martin, criticized on Thursday, 29, the government of Hungary, by the law that links homosexuality to pedophilia and by the referendum that the country's prime minister, Viktor Orban want to perform. In a message posted on Instagram, written in the colors of the rainbow in the background, the seven-time world champion of Formula 1 asked the Hungarian population to support the LGBT+ community in the vote that should be put into practice. "I want to express support for those affected by the government's anti-LGBT+ bill. It is unacceptable, cowardly and wrong for those in power to propose such a law", wrote the Briton, who is competing in the Hungarian Formula 1 GP on Sunday. The decree, which is in force, links homosexuality to pedophilia and limits the time in which sexual diversity and gender change can be talked about in schools and other spaces in the media aimed at minors.
Faced with the wave of criticism inside and outside the country, especially from the European Union, Orban announced a binding referendum with five questions on the subject, on questions that will be formulated to defend the position of the current Hungarian government. "Do you support public education centers making conversations about sexual orientation without parental consent?" says one of the questions that will be made during the consultation. Other questions are whether Hungarians agree with promoting sex-change therapies aimed at minors or making it possible for them to have access to treatments. "Everyone deserves the freedom to be whoever they want to be, no matter who they love or how they identify," Hamilton wrote.
The 36-year-old Mercedes driver, who has been embracing various social causes, has also demanded that the Hungarian government overturn laws that prohibit same-sex marriage or the adoption of children by such couples. Sebastian Vettel was also harsh in criticism when talking about the posture of the government of the Eastern European country. "I find it shameful that a country in the European Union passes laws like this. I can't understand why they have difficulty understanding the reason why each one should be free to be as they want", guaranteed the German, four times world champion.
*With information from EFE