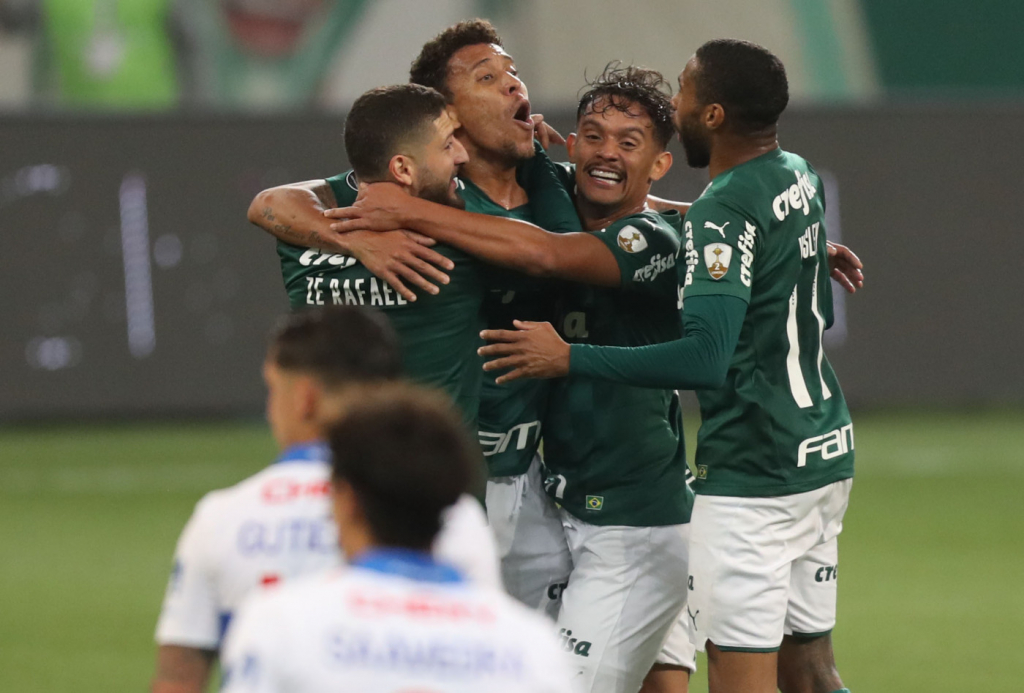 Marcos Rocha scored the winning goal in the first half; team had won the first game 1-0
ALEX SILVA/ESTADÃO CONTENT
In the next phase, Palmeiras will face the derby against São Paulo, who on Tuesday eliminated Racing

O palm trees dominated the Universidad Católica, made the opponent's goalkeeper the main highlight on the field, but won by the meager score 1-0, on Wednesday night, at Allianz Parque. The result, however, was more than enough to guarantee the team in the quarterfinals of the Liberators cup. Marcos Rocha scored the winning goal in the first half. In the next phase, Palmeiras will face the derby against São Paulo, which on Tuesday eliminated Racing. The matches do not have a defined date yet. In this Wednesday's match, coach Abel Ferreira chose to leave Dudu on the bench and formed the attack with Wesley and Deyverson. Gustavo Scarpa, spared in the last round of the Brazilian, returned to the starting lineup. Viña, on his way to Rome, gave way to Renan. With this formation, Palmeiras set the pace in practically the 90 minutes of the match.
He was startled at first by a half-bike from Zampedri, which Weverton defended. After that, only Palmeiras took place in the first half. Deyverson was the first to scare his opponent with a header that took ink off the crossbar. In the sequence, Pérez made a great save with a kick by Wesley and, on the rebound, Deyverson hit the crossbar. The Catholic could not get into the attack field. Danilo threw Wesley, who, free, hit Pérez's head and the ball went to corner. After so much insistence, the goal was scored at 36. Raphael Veiga hit the post and, on the rebound, Marcos Rocha crossed the ball to open the scoring.
The second half started and Palmeiras in the first minutes hit a new ball on the crossbar, with Renan. Perhaps because of the advantage or because of the fatigue of putting pressure on the opponent from the beginning, the host team slowed down and saw Católica start to scare in plays on the sides of the field. Abel, then, made three substitutions at once with the entries of Dudu, Breno Lopes and Mayke. The team improved and soon regained dominance. Zé Rafael twice forced Pérez to make good saves. When the goalkeeper was out of place, Deyverson hit the defender. In the final minutes, the coach from Palmeira sent Gabriel Veron to the field, who returned to play after three months absent due to a knee injury. He still had a chance to extend the score, but he also stopped at Pérez. As Palmeiras had won the first leg by 1-0, the wasted chances made no difference.
* With information from Estadão Content