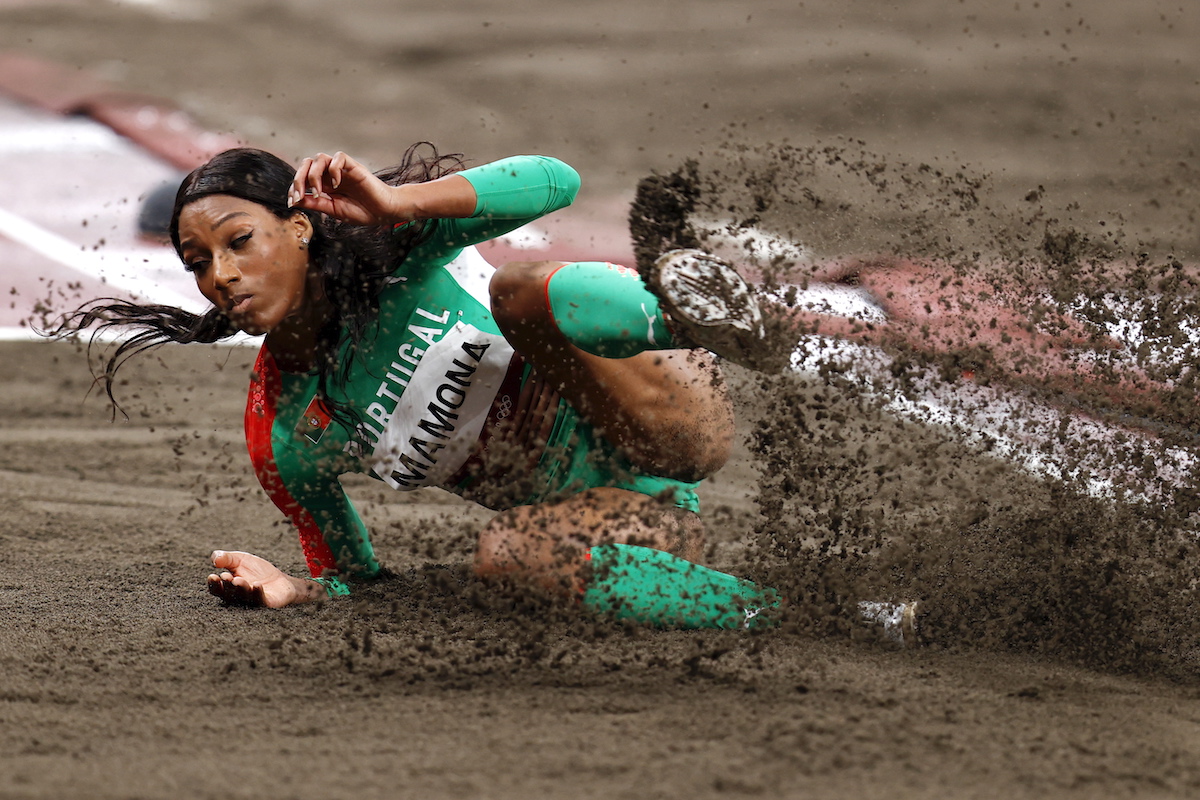 This Sunday, Patrícia Mamona won the silver medal in the triple jump of the Tokyo 2020 Olympic Games, when she achieved 15.01 meters, a new national record, snatching the second medal for Portuguese athletes after the bronze of judoka Jorge Fonseca (-100 kg).
Patrícia Mamona, 32, was only beaten by Venezuelan Yulimar Rojas, two-time world champion, with 15.67 meters, who established a new world record. In third place was the Spanish Ana Peleteiro, with 14.87.
The Portuguese, European indoor champion, in 2021, and outdoors, in 2016, reached the final of the triple by jumping in the first attempt of the 14.60 meters qualifying, six centimeters less than his national record, which he reached on July 9th and which today he beat by 35 centimeters, on the fourth attempt.
In the first attempt, Patrícia Mamona had already managed to surpass the mark, with 14.91 meters, having closed the contest with 14.97 meters in the sixth attempt.
The Sporting jumper completed her third Olympic presence, after sixth place at Rio2016 and 13th place in London2012.
Yulimar Rojas, on the other hand, joined the Olympic title to the two world titles, snatched in 2017 and 2019, after the silver medal at Rio2016. The Venezuelan also broke the world record in the sixth and last attempt, with 15.67 meters.
The Spanish Ana Peleteiro, who was second at the 2021 European Championships, behind Mamona, after being champion in 2019, was once again surpassed by the Portuguese, but takes home the bronze medal and a new national record.
In this competition, the Portuguese Evelise Veiga did not go beyond qualifying, finishing in 19th place, with 13.83, her best mark of the year.