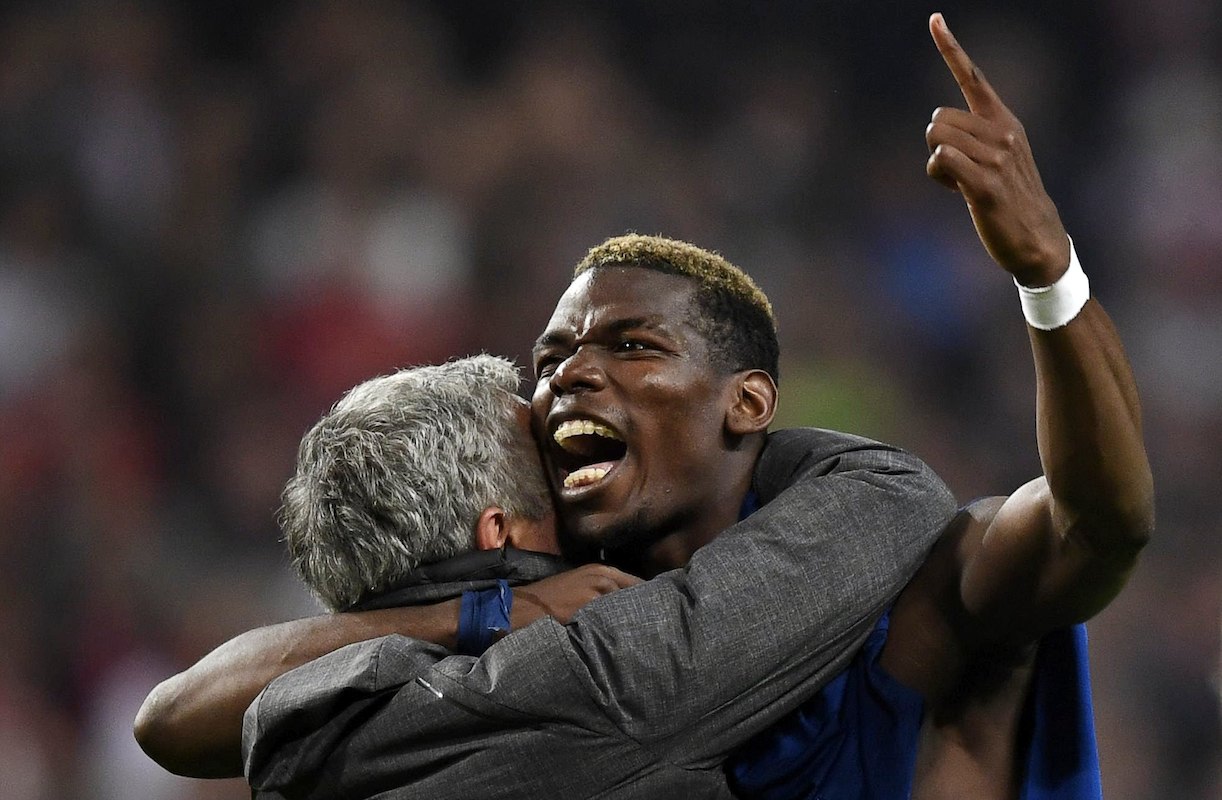 The French footballer recalled the "very good" relationship he had with the Portuguese coach when he was a Manchester United coach, but which ended up changing, according to his words, "overnight".
In an interview with the television network Sky Sports, Paul pogba he confessed that he still does not understand the reason for the fight with José Mourinho, coach now at the helm of Tottenham's English team.
"There was a time when I had a very good relationship with Mourinho. It was obvious, everyone saw it, but everything changed overnight. This is what is strange with Mourinho, and I will not be able to explain why, because I don't understand myself", Said the Gallic international, who returned to the Manchester emblem precisely in the same season (2016/17) when the Portuguese took charge of the team.
According to the midfielder, Mourinho, who would end up being fired from the red devils in December 2018, he is the type of coach who "goes against the players, making them feel that they no longer exist".
"What am I going through now with Ole [Gunnar Solskjaer] it's different, because he wouldn't go against his players. Maybe he would also choose not to call them, but he wouldn't put them aside as if they just don't exist anymore. That is the difference between Mourinho and Ole ", observed Bruno Fernandes' teammate.
In the same interview, Pogba also revealed that the current United coach helped Luke Shaw get over the bad time with Mourinho, after he was out of the options and said the Englishman was old enough to understand the game better.
"Perhaps [os métodos de Ole funcionem] because it is a little closer to people. Each coach has his own way of training and dealing with players and, as a player, we have to adapt. Sometimes it doesn't suit us, other times it does ", explained Pogba.
"Ole helped Luke a lot, it was a difficult season between Luke and Mourinho, and he proved that he has the quality he always has and that he deserves the trust of the coach, "he added.