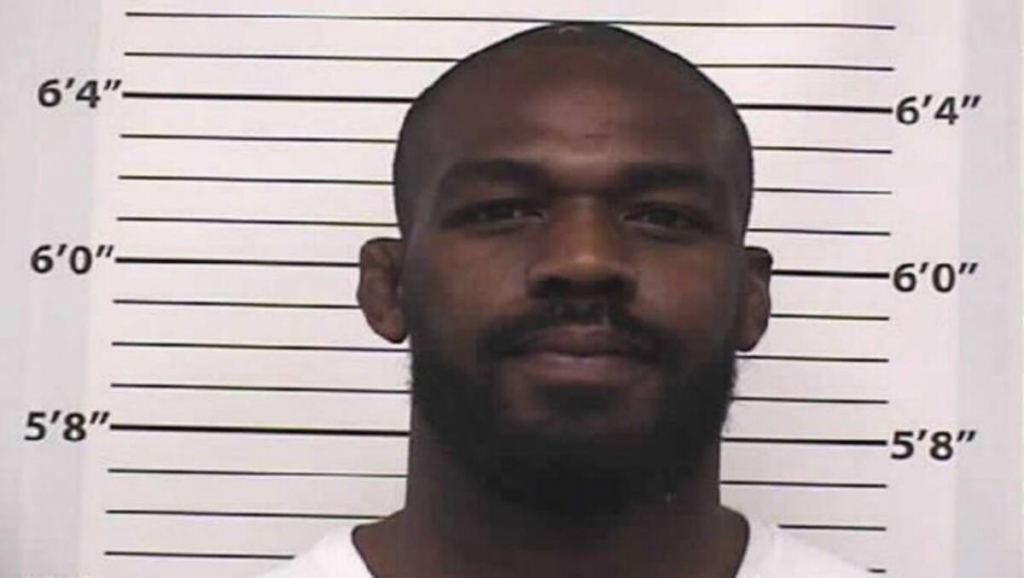 MMA star was arrested on the 24th for domestic violence against his fiancee
Play / Las Vegas Police
Jon Jones has had several problems with the law

Arrested last September 24th, the star of UFC Jon Jones saw audio recordings of the moments that brought him back to jail released by the MMA Fighting news agency. Jones was accused of domestic violence against his fiancee, Jessie Moses, as well as bodily injury and vehicle violations. On record, a security guard at the hotel and casino 'Ceasar's Palace', one of the most famous in Las Vegas, tells the state in which he found Moses, mother of Jones' three children. It was the professional who called the police, at the request of the couple's youngest daughter.
In the audio, the security says that Jessie did not want to report the fiance. "She's not admitting to any domestic violence, no physical violence, but she's bleeding from her nose and mouth. She is with us while the man is in the bedroom. He's actually a professional MMA fighter, Jonathan Jones, and she's refusing to go back to her room. We're trying to help her get her things, but she just doesn't want to go back. It's a little weird because she's trying to get help but refuses to go back to her room," reported the officer in the police call. She also refused to be seen by the hotel's medical staff or to call an ambulance.
Jones is currently free after posting bail and is expected to appear at a hearing on the case at the end of October. On social networks, the fighter admitted having problems with alcoholism and promised to make an effort to stop drinking. UFC president Dana White said he follows the athlete's picture closely and criticized him for noticing the 'obvious' too late, referring to addiction. Jones has previously been arrested three times: in 2012, when, while intoxicated, he crashed his car into a pole; in 2015, when he got involved in a three-car crash and fled the scene; in 2020, he was arrested for drunk driving and negligent firearm use in Albuquerque, New Mexico. In 2019, the fighter was also accused of molesting a dancer in a nightclub.