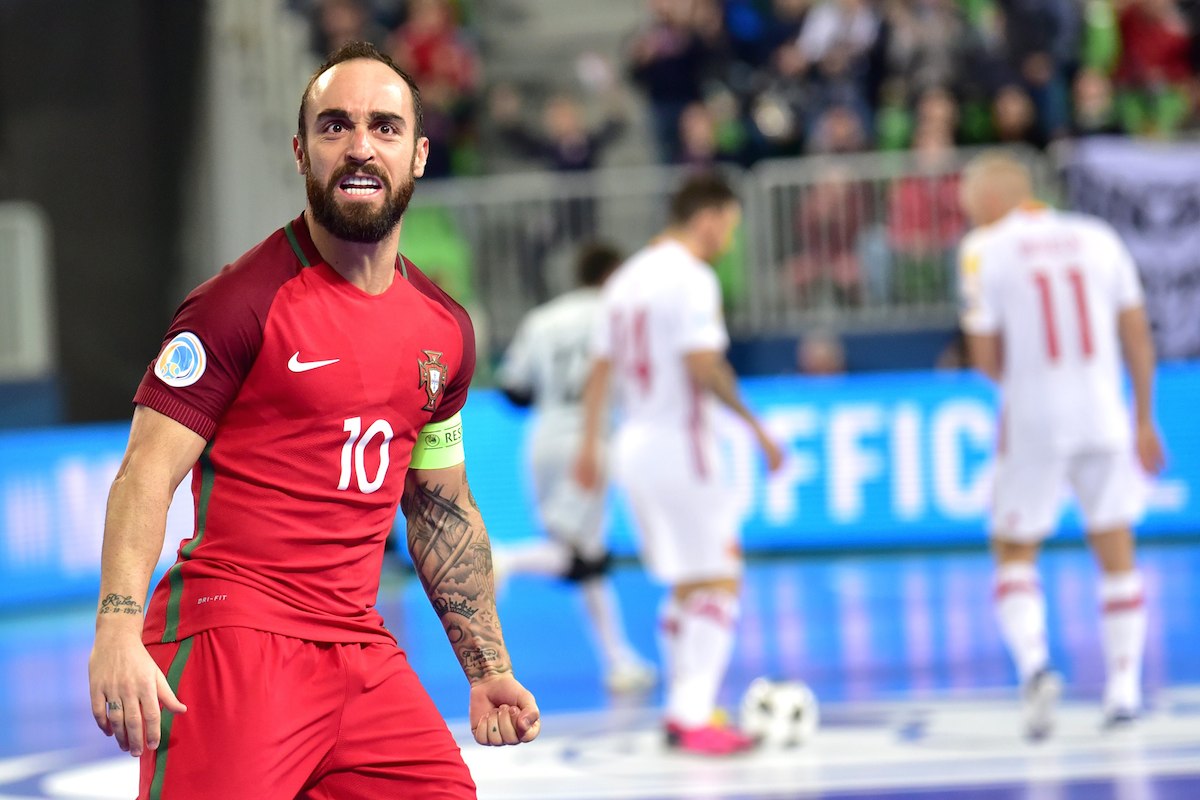 The Portuguese team debuted with a rout against Thailand and secured the second place in the group, being only behind Morocco due to the goal difference.
There was no better way to start the 2021 World Cup campaign, taking place in Lithuania. The Portuguese futsal team, European champion in title, made his debut today with a victory against Thailand by 4-1, in a meeting of the first round of Group C.
Jorge Braz chose Bebé, Bruno Coelho, Erick Mendonça, João Matos and Ricardinho. The Thais chosen were Hankampa, Sornwichian, Wongkaeo, Thueanklang and Chaemcharoen.
In Kaunas, the Asians were ahead in the 16th minute, by Sirawat Sornwichian, but Portugal managed to even the result in the first part, four minutes later, by Bruno Coelho.
The turnaround in the result began in the second half, which was dominated by the Portuguese team, with a goal by Erick Mendonça in the 27th minute. Zicky Té widened the margin to 3-1 in the 30th minute and Pany Varela sealed the final 4-1 in the 32nd minute.
Zicky Té also made history by becoming the youngest player ever representing the quinas team in a Futsal World Cup, with only 20 years old.
Jorge Braz had 14 of the 16 players called up at his disposal, with Pauleta and Tiagro Brito only returning this Monday due to covid-19. André Sousa also joined to replace Edu, who is infected with the new coronavirus.
Portugal continues like this in the second place in the group, with the same three points as Morocco, who thrashed the Solomon Islands 6-0. The national team will go back to the game on Thursday against the Solomon Islands and on Sunday will face Morocco.
The top two in each group go through, as do the top four third-placed teams.

Adriana Peixoto, ZAP //