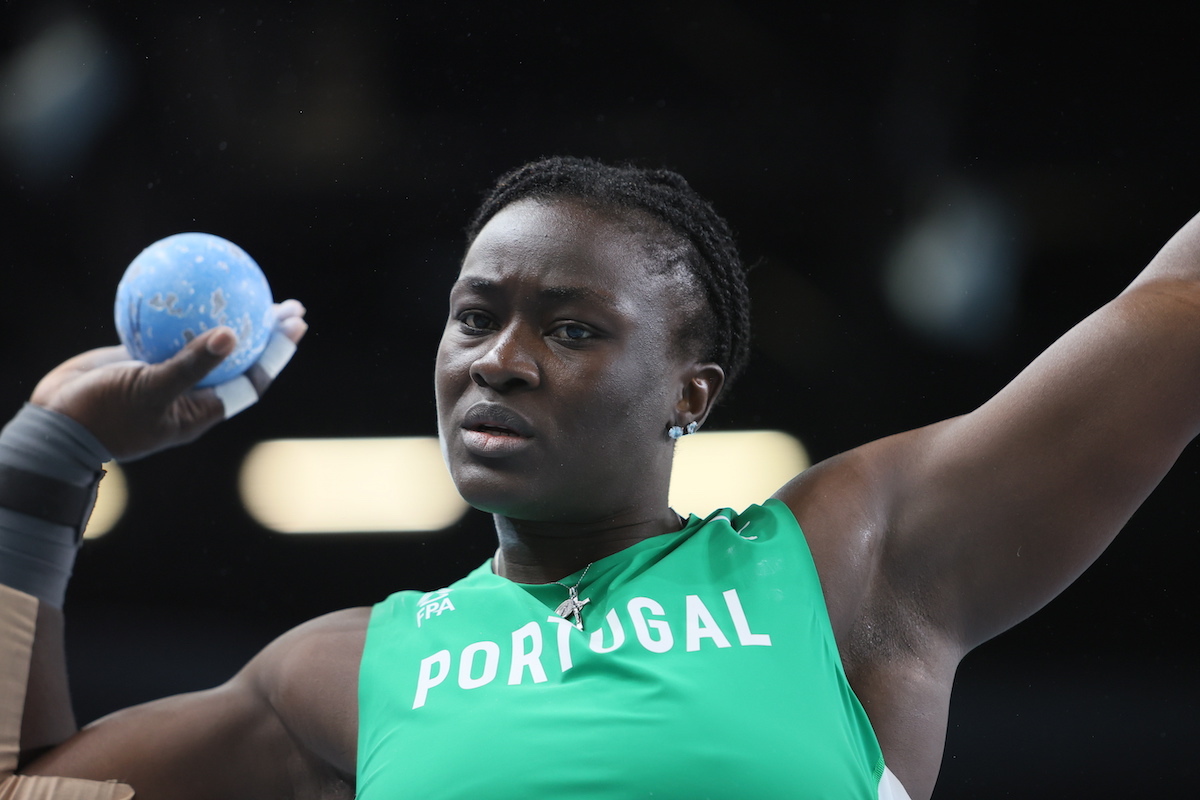 Portugal, with three titles in the European Indoor Track and Field Championships in Torun, Poland, closes the edition with an unprecedented second place in the medal table, just behind Holland, which won four gold medals.
The triple Portuguese success in Turon, Poland, through Auriol Dongmo, Pedro Pichardo and Patrícia Mamona, is really the best record ever of the Portuguese national team, which had only won two victories on one occasion, in 1996, in Stockholm.
With four gold medals, one silver and two bronze, the Netherlands is the collective highlight of this edition, appearing in third place, just behind Portugal, with two victories, Great Britain, Belgium, France, Ukraine, Norway and Switzerland.
In the set of all medals, Portugal 'goes down' in the list to ninth, in a list headed by Great Britain (12), followed by Poland (10) and Holland (seven).
In total, 20 countries achieved medals, confirming the trend towards greater distribution than expected, in the absence of athletes from Russia. At the individual level, the only multi-medal was the Norwegian 'phenomenon' Jakob Ingerbritsen, who made the 'double' in the 1500 and 3000 meters.
President congratulates the three new European champions
This Sunday, the President of the Republic congratulated the three Portuguese athletes. In a note published on the Presidency's website, Marcelo Rebelo de Sousa "congratulates the three athletes Portuguese who became European champions in Indoor Track in the championship that takes place in Torun, Poland ".
On the same note, the head of state wanted to congratulate the medal athletes, "but also all the athletes who represented Portugal and leaves a special word of thanks to the coaches, the technical structures, the families of the athletes, the clubs and the Portuguese Athletics Federation . They are a less visible part, but very important for the results achieved ".
In the publication, to accompany the greeting, a brief summary of the performance of each of the new Portuguese European champions is read.
"On Friday, Auriol Dongmo, in its first internationalization representing Portugal, he consistently dropped the weight over 19 meters and won the gold medal ", starts by mentioning the note, which then goes on to perform in the first of the two finals of the triple jump of the day.
This Sunday, "Pedro Pichardo, with a triple jump of 17.30 meters, left the competition at an appreciable distance and he was in first place, reaching the gold medal ", continues the publication before dwelling on the feat in the women's race.
"In turn, Patrícia Mamona, with extraordinary proof, also in the triple jump, in which he broke the national indoor track record, won the first place and the third gold medal for Portugal in this championship ", also praises the President.