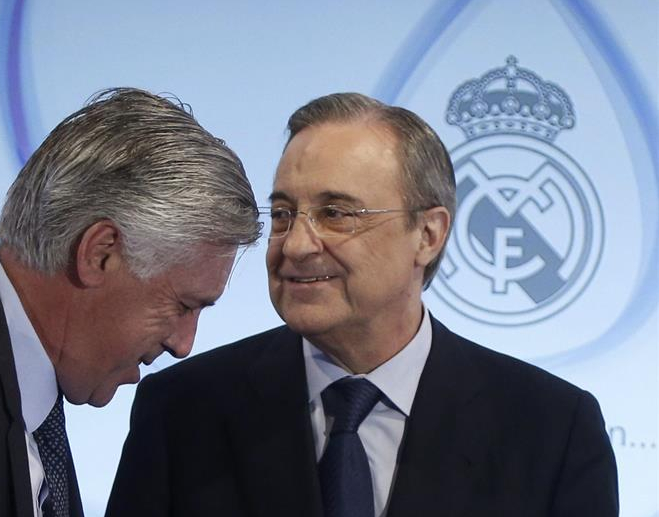 In the 2006 recordings, Florentino Pérez criticizes the goalkeeper's performance and says that the striker did not bring relevant financial returns like other stars of that generation, such as Ronaldo and Zidane
EFE
Florentino Perez is the president of Real Madrid

the president of Real Madrid, Florentino Pérez, had old audios released this Tuesday, 13, by the Spanish newspaper "El Confidencial". In them, the merengue representative criticizes the club's idols, such as the former goalkeeper Iker Casillas and the former attacker Raul Gonzalez, when they were still working for the team in the Spanish capital. The audios date back to 2006. Florentino Pérez criticizes Casillas' performance and says that Raúl didn't bring relevant financial returns like other stars of that generation, like Ronaldo e Zidane. "Casillas is not a goalkeeper for Madrid, what do you want me to say? It's not, it never was. It was a big failure we had. One of the big blows, the second is Raúl. When we had to play against Barcelona for the League title. Casillas arrived late, I couldn't believe it, he was talking to his girlfriend. A joke. He is a pet dog", said the director at the time, who also stated that Raúl was destroying the club.
"Beckham is a good guy, very smart too. He brings in 30 million (euro) a year, Ronaldo too, Zidane 25 million. And there's Raúl, who doesn't sell anything, not even a shirt, he has no media value. Raúl is bad for the club, he believes Madrid are his and uses everything in it to his advantage. He is being a negative figure, he is destroying Madrid", concludes one of the audios. Real Madrid, on behalf of President Florentino Pérez, released a statement in which it accuses journalist José Antonio Abellán of having recorded these conversations and trying to sell them for many years. The agent says he will seek his lawyers to take the appropriate measures, claims that the speeches are out of context and says he understands that the release of the audios is a response to his participation in the foundation of the European Superliga.
Florentino Pérez started his career with Real Madrid in 2000 The first period lasted until 2006, when he resigned. In those years, he formed a large cast, known as the "galactics". Ronaldo, Zinedine Zidane, Luis Figo e David Beckham were some of the stars of the team, which, despite its fame, won only two titles in the Spanish Championship is Champions League in the period. Later, in 2009, Florentino Pérez returned to the club's presidency, where he remains today. With the bombastic contracting of Cristiano Ronaldo, Real Madrid returned to the previously desired level and achieved the football success expected at the beginning of the century. There are three titles from the Spanish Championship, four trophies from the Champions League and another four from the Club World Cup.
*With information from Estadão Content