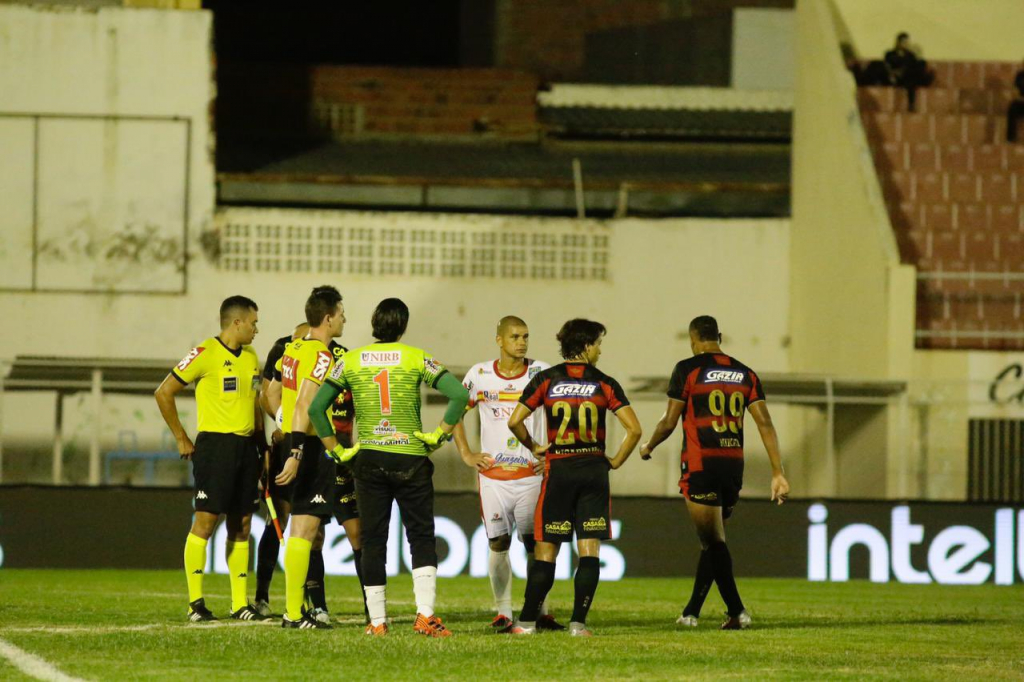 The president of the Supreme Court of Sports Justice rejected the version of Leão that Juazeirense was responsible for the end of the match
Playback / Sport
Juazeirense x Sport for the Copa do Brasil

The President of the Superior Court of Sports Justice (STJD), Otávio Noronha, dismissed, this Tuesday, 16, the request of the Sport to cancel the match against Juazeirense, played last week and valid for the first phase of the Brazil's Cup, won by the team from Bahia by 3 to 2, at home. He pointed out that there was no error of law, a requirement that the confrontation could be canceled. Even so, it determined the sending of documentation to the Attorney of the court to evaluate possible disciplinary infractions that occurred in the departure and considered very serious. "There is no doubt, however, that several of the facts that occurred in the match and touted by the Impugnant Club are worthy of careful investigation, as they constitute, in theory, a number of very serious disciplinary infractions and that cannot escape the sieve of the Sports Justice", Noronha said in his decision.
The president of the STJD, however, rejected the version of Sport that Juazeirense was responsible for ending the match. "In the present case, Sport Recife fundamentally maintains that the referee of the game went wrong when declaring the victory of Juazeirense by 3 to 2, for understanding and sustaining, that in the form of the RGC, having the Club Mandante been, in reality, responsible for the suspension of the match, it would be the case of declaring its defeat by the score of 3 to 0. It happens, with all the bias, that the support of the Impugnant Club is in total mismatch with the facts that occurred and part of an absolutely mistaken premise ", argues. In different parts of his decision, Noronha defended that Sport could not have refused to dispute the final minutes of the game. "What we see is really the resistance and disobedience of the delegation of the impugning team, which was not satisfied with the referee's decision, in the sense that there was a condition of play, and that the game should return to its final four minutes", he says.
In addition to asking for the challenge of the game, Sport requested the disqualification of the rival alleging a series of irregularities committed in the duel. The team was eliminated with a defeat by 3 to 2, last Wednesday, but pointed out "abnormal events" throughout the game, which came to be paralyzed for more than an hour due to lack of energy. There were two power outages and the people of Pernambuco chose not to compete in the final minutes after the second fall of the spotlights. Sport complains about the activation of the irrigation system twice and the disappearance of the glands.
* With information from Estadão Content