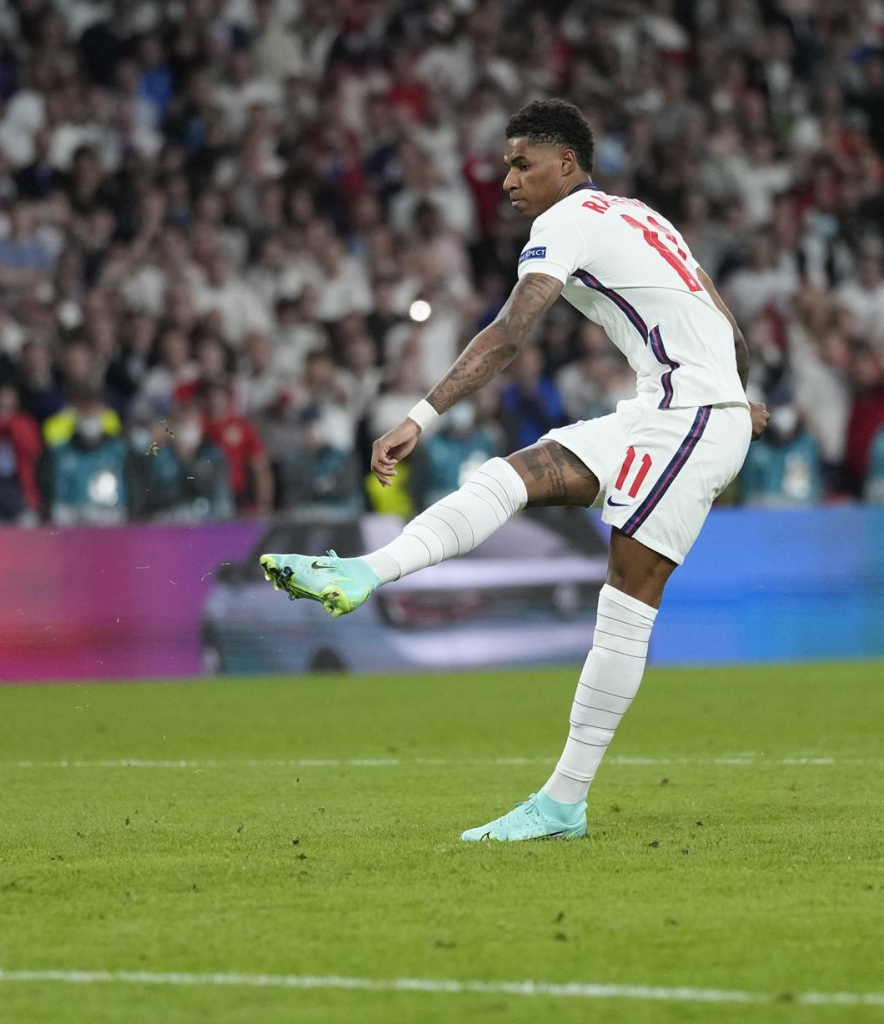 Manchester United player acknowledged in a note that he hit the penalty badly and says he accepts being criticized for it
EFE / EPA / Frank Augstein / POOL
Rashford missed one of England's three penalties in the Euro Cup final

Victim of serious racist insults after losing one of the penalty kicks in the Euro Cup final, Marcus Rashford regretted his mistake in the decision that ended with the Italian title, but was not intimidated by the offenses. the attacker of Manchester United he expressed what he felt when he failed on penalties and saw the England team lose the title and stressed that he would never be ashamed of his origins. "I'm Marcus Rashford, 23, a black man from Withington and Wythenshawe, south of Manchester. If I don't have anything else, I have it", emphasized the player, in response to the racist attacks who suffered on social media. A wall with his face was also vandalized in Manchester, but was later covered by several loving messages from fans. "I can receive criticism of my performance all day, my penalty was not good enough, I should have entered, but I will never apologize for being who I am and where I came from", reiterated the young striker, praising his origins.
Rashford expressed his sentiment in a statement he shared on social media. He also published letters he received from children and fans and thanked the surge of support amidst the prejudiced curses. "The messages I received today were positively impressive and seeing the response in Withington (on his wall) brought me close to tears. The communities that have always wrapped their arms around me continue to hold me," he wrote. THE England he was the vice-president of the Euro Cup after losing the decision in penalties. Says, Sancho and Rashford wasted charges for England. The Manchester United striker acknowledged that he was lacking in confidence after not having lived the best of his seasons.
"I always played on penalties, but something didn't feel right. During the long walk, I saved a little time and unfortunately the result was not what I wanted. I felt like I had let down my teammates. I felt like I had let everyone down," he reflected. "I will come back stronger. We will come back stronger", concluded the athlete in the letter. England captain and one of the leaders of the national team, the striker Harry Kane he also took a stand on the attacks received by the trio. "Three guys who were brilliant all summer had the courage to stand up and take the risk when the stakes were high. They deserve support, not the vile racist abuse they've suffered since last night. If you abuse someone on social media, you are not a supporter of England and we don't want you", stressed Kane, in a form of repudiation.
*With information from Estadão Content