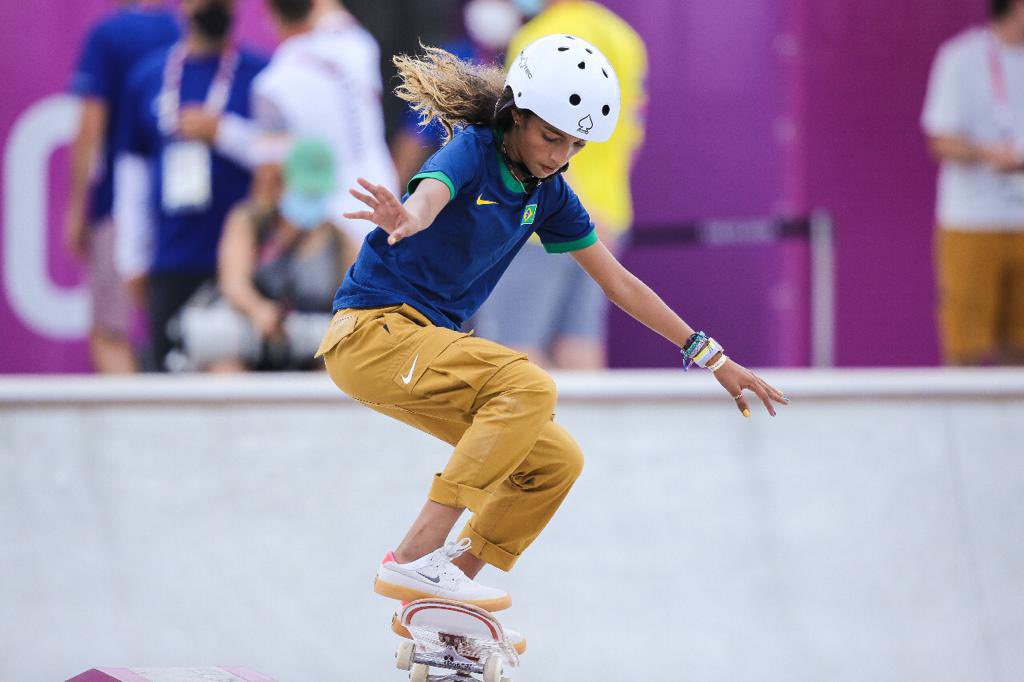 Silver medalist in skate street, 'Fadinha' was a success on social networks and ended up winning, through popular vote, the International Visa Award, which recognizes athletes who best represented the Olympic spirit
Wander Roberto/COB
Rayssa Leal was a silver medalist at the Tokyo Olympics

Rayssa Leal became the darling of the Brazilian people by showing a lot of charisma and skill during the Tokyo Olympics. Silver medalist in skateboarding street, "Fadinha" was a success on social networks and ended up winning, through popular vote, the International Visa Award, which recognizes athletes who best represented the Olympic spirit. Proving that she was deserving of the victory, the 13-year-old athlete decided that she will donate the amount of the prize, valued at 50,000 dollars (BRL 250,000, at the current price), to the NGO Social Skate, from Poá, Greater São Paulo. The information has been confirmed by International Olympic Committee (IOC) and by International Paralympic Committee (IPC).
"I was very surprised and very happy to win the award. This moment is part of the values ​​of skateboarding. We're always like that, we're always happy, rooting for everyone to do their tricks, and when they do, we all celebrate. For me skateboarding is a family. I see a lot of girls starting out in the sport, saying they want to try to go to the Olympics like us. I'm super happy about it, because skateboarding used to be marginalized. You didn't used to see a lot of girls in sport. We were able to change the way people looked at skateboarding. This is very rewarding. This is very important. A lot has changed and that makes us very happy", commented Rayssa, who after winning the Olympic medal, won the stage of the World Skate League in Salt Lake Ciy, United States.
President of the IOC, the German Thomas Bach congratulated the Brazilian for the gesture. "This is a really inspiring initiative, which was even more important because, unfortunately, the Tokyo 2020 Olympics had to take place without any spectators. Fans all over the world have been looking forward to this moment. They wanted to be part of the action and root for their athletes. That's why the award was absolutely a standout in all these efforts, because it brought together what could be the three most important elements: first the athletes, second the fans around the world, and thirdly the values. And because these memorable moments are about the values, about the messages conveyed by these Olympic Games and by the athletes", said the president.