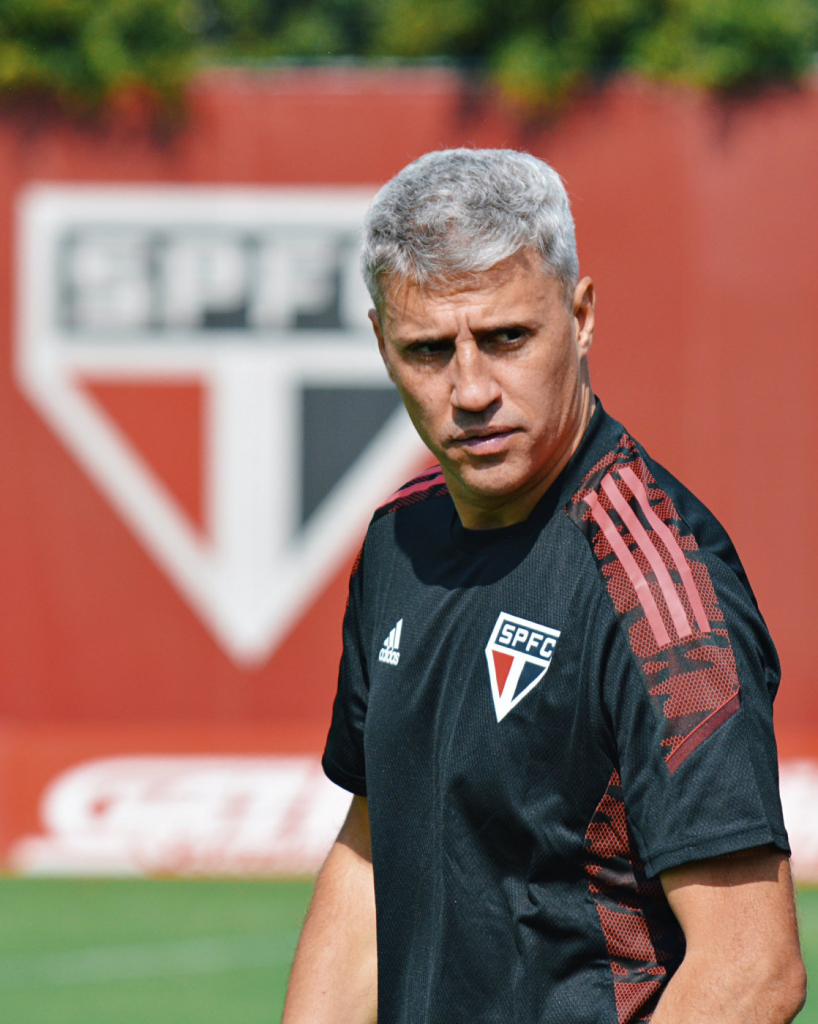 Time was also reinforced by Arboleda, who returned to the group after defending the Ecuadorian team at Copa América.
Erico Leonan / saopaulofc
Hernán Crespo during training this Monday, 5

the coach of Sao Paulo, Hernan Crespo, participated in the team's training this Monday, 5, after recovering from Covid-19. The Argentine also celebrated with the players his 47th birthday, completed this Monday. Who was also new in the training of the Tricolor Paulista was Arboleda, the defender returned to the group after defending the Ecuadorian team in the America Cup. With the medical department full, São Paulo had good news this Monday. Gabriel Sara, who is recovering from a trauma to his left foot, returned to running on the lawn. Reinforcements are welcome in the current phase of the team. São Paulo has not yet managed to win in the Brazilian championship. There are nine games with five draws and four defeats, the last being this Sunday for RB Bragantino, coming back.
The next few weeks will be important for the team. On Wednesday, the team will face the International, in Beira-Rio, for the Brazilian Championship and on the weekend he takes the Bahia, in Morumbi. Next Tuesday, the 13th, the team begins the dispute for the round of 16 of the Liberators cup against Racing. The first game will be at home and the return, on the 20th, will be in Buenos Aires. The teams faced each other in the group stage with a 0-0 draw and a 1-0 victory for the Argentines.