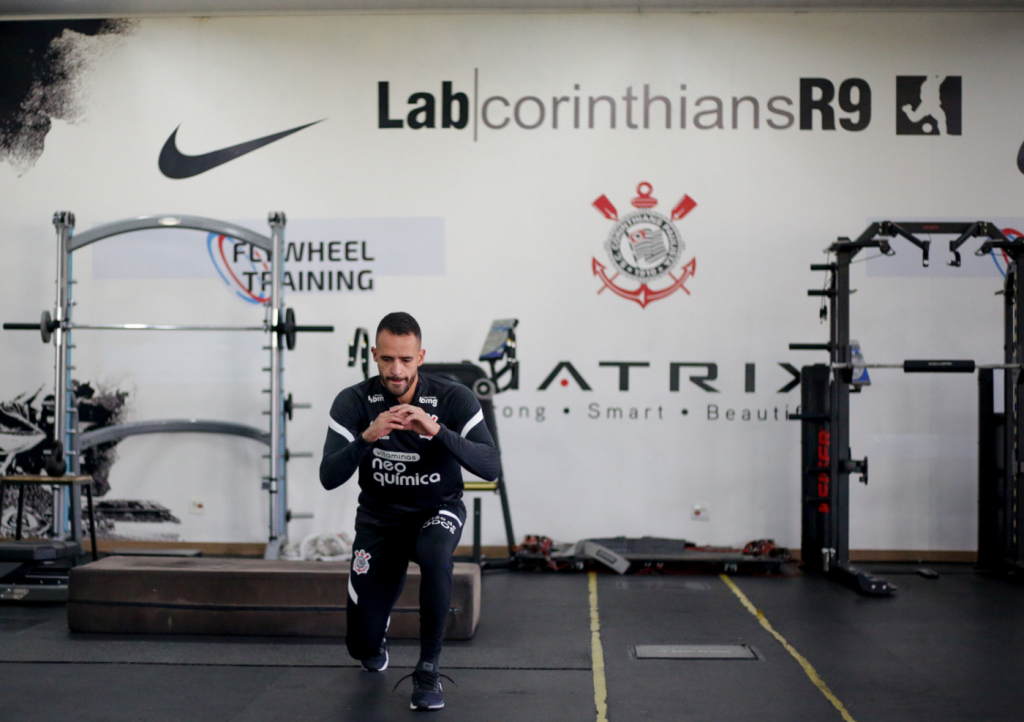 European window to register reinforcements opens on Sunday, the 1st, and the duo will be ready to act
Rodrigo Coca / Ag. Corinthians
Renato Augusto during physical recovery at Lab R9

The European window for enrollment of reinforcements opens this Sunday, 1st, and the midfielders Renato Augusto e Giuliano will be available for the next confrontation of the Corinthians, against Santos, on the 7th, in Vila Belmiro. The coach Sylvinho, however, does not confirm the debut of the reinforcements in the classic. Giuliano is in a more advanced stage of preparation and, in theory, with full conditions to go to Vila Belmiro. Renato Augusto, on the other hand, still lacks better physical preparation. Fans are pressing to see them soon on the field, while the coach is fearful and cautious. "We still don't have a forecast, the athlete will respond in the field. They are returning from a vacation period. Giuliano is a little ahead, he's already training with the group, just a period. We keep following the athlete, it's almost a pre-season period for them", emphasized Sylvinho, on SporTV.
"They respond as they grow physically, getting into better conditions and will thus participate more in activities with everyone on the field. We hope it will be soon", he predicted. "They are not yet able to play, but in a short time they will be." The coach's caution has an explanation. As they were not playing, there is a huge fear that they might get hurt. Avoiding muscle injuries in your reinforcements is the first mission. Sylvinho shows concern, at the same time he raves huge praise for his reinforcements. "They are formidable athletes, with technical quality and international experience. They can be used in some other functions as they have slightly different characteristics. Giuliano probably already had a slightly more offensive plan on the field. But I don't know, the field will tell", he said.
"These are athletes who will help a lot, with technical and tactical quality, as well as physical and emotional as well. They are athletes who will add a lot to our squad and to this period of construction that we are going through", he added. Before the derby, Corinthians has an important commitment to the Flamengo at Neo Química Arena, on Sunday at 4 pm (Brasilia time). And Sylvinho has been working well on the defense to avoid another trip at home, trying to end the series of bad results at the stadium, in which he won only one of six commitments.
*With information from Estadão Content