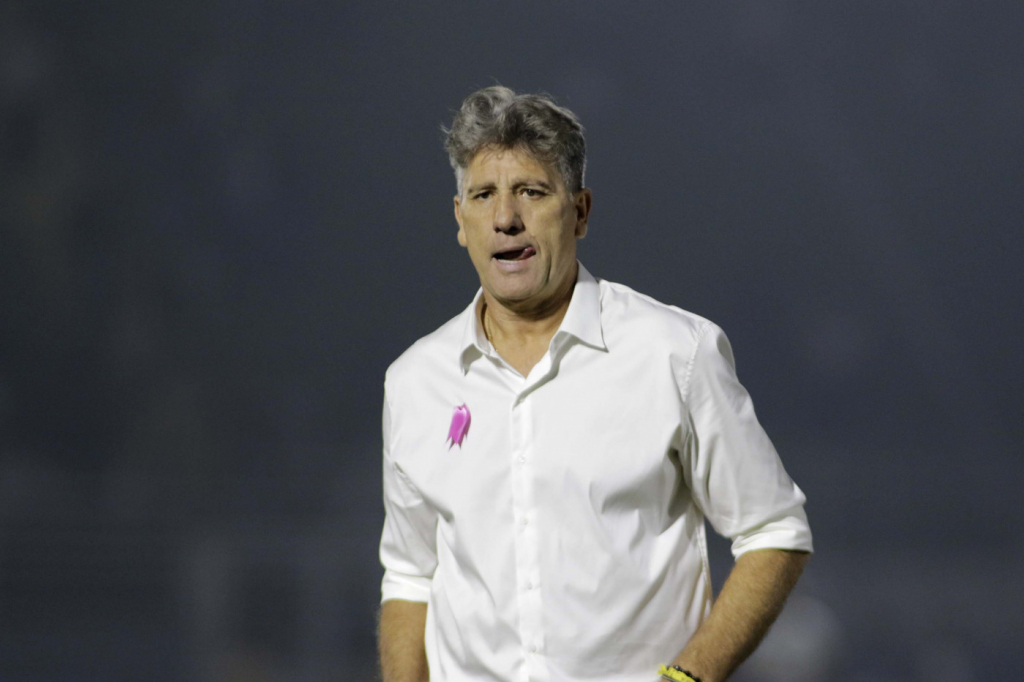 Despite the coach's speech, Atlético-MG, Palmeiras, São Paulo, RB Bragantino, Internacional and Grêmio also lost players to the teams that are playing in the 2022 World Cup South American qualifiers
DENNY CESARE/CODE19/ESTADÃO CONTENT
Renato Gaúcho during a match between RB Bragantino and Flamengo, for the Brazilian Championship

Renato Gaucho did not skimp on criticism of the Brazilian Football Confederation (CBF) after Flamengo's tie against RB Bragantino, on the night of last Wednesday, 6th, at Nabi Abi Chedid, in a match valid for the 24th round of the Brazilian championship. Annoyed with the embezzlement of Rubro-Negro in the middle of the data Fifa, the coach stated that the only one affected by the continuation of the tournament is the club from Gávea. In all, the coach could not count on Gabriel Barbosa and Éverton Ribeiro, summoned by the Brazilian Team, as well as Giorgian De Arrascaeta and Maurício Isla, called to defend Uruguay and Chile, respectively.
"The only one harmed in this story is Flamengo. If I were in the place of Atlético-MG, I would also want to compete in the championship, knowing that Flamengo has four players called up. I just want to send a direct message to those who said that the others were harmed", said Renato Gaúcho, mocking the Brasileirão leader. Despite the coach's speech, Galo lost three players to national teams, namely: Junior Alonso, Guilherme Arana and Alan Franco. Apart from the duo, the palm trees, International, Guild, RB Bragantino e São Paulo are being embezzled during the triple round of 2022 World Cup South American Qualifiers.
At the press conference, Renato Gaúcho still classified the Brasileirão as "messy". "We don't have time to rest, nor to sleep straight. We live inside hotel and plane. Now would be the deadline, with the team's games, we would have time, but the championship did not stop. There are teams that play twice a week, once a week, Flamengo plays three. This is Brazil. Then we have to see people saying that Flamengo is not interested in the Brazilian. For us, the Brazilian is pretty messed up, right?", said the commander of the rubro-negra team, who will play again next Saturday, against Fortaleza, at Castelão.