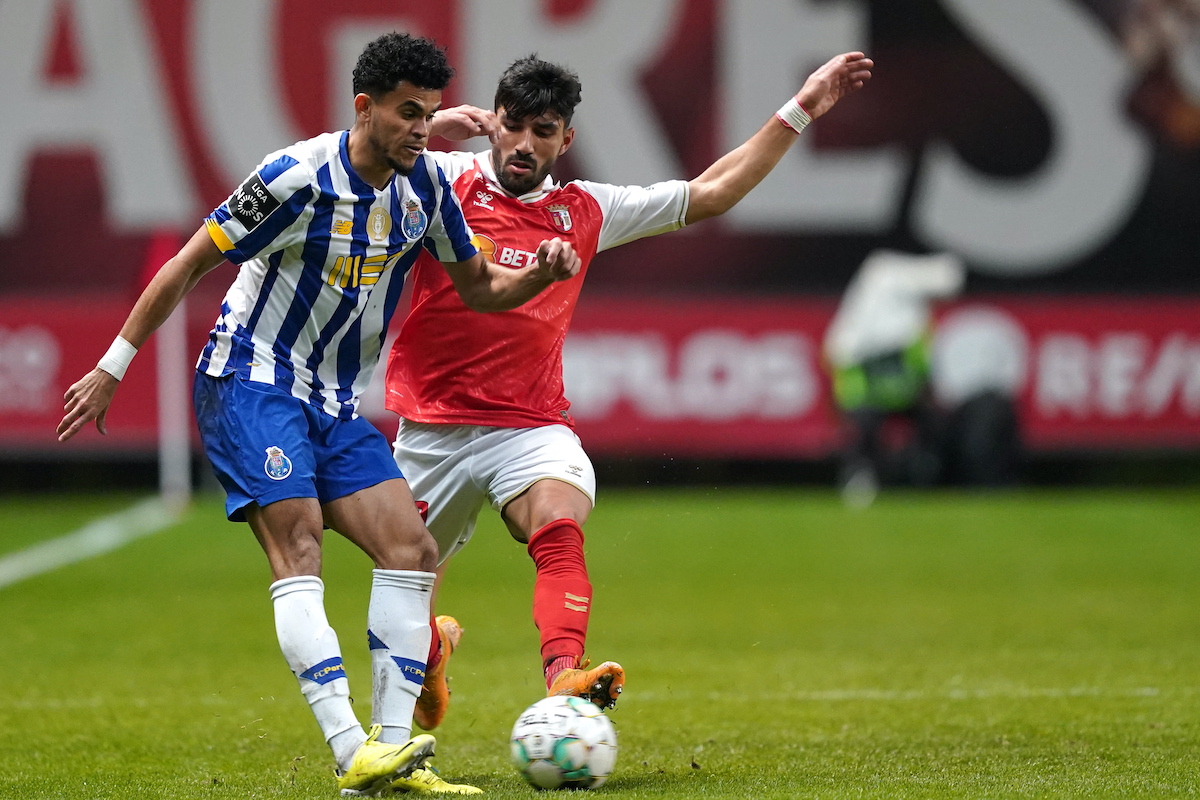 Sporting Braga's right defender is of interest to the dragon coach, but the deal may not be easy, because the "warriors" want much more than 15 million euros.
According to TSF radio, FC Porto is studying the possibility of hiring Ricardo Esgaio for the next season and already made the first contacts with the Braga.
Sporting Braga's right-back will be the name on the list of dragons' priorities that impresses coach Sérgio Conceição, who wants to have one more option for this side of the defense, in addition to Wilson Manafá.
The same radio found, however, that this will not be an easy business, not least because the arsenalists want a value well above EUR 15 million.
TSF advances even though Stephen Eustáquio, Paços de Ferreira midfielder, is also guaranteed in the Porto squad next season.
Regarding renovations, after Pepe, Sérgio Oliveira and Otávio, this Monday, the sports press said that Marega's manager is also already in Porto to finalize the renovation of the Malian bond. Then, there is the renewal of Conceição.
In an interview with Porto Canal last week, the president of FC Porto, Pinto da Costa, said that both the club and the coach are interested in the renewal, after several newspapers said that Conceição was postponing this decision.
"Sérgio has a contract until the end of the season. It is my intention and his to renew. He understood that at this point he wants to be focused on the Champions, but I am sure that, before the end of the season, we will make a new contract. He is an important part of the project. Four years ago, few believed. I believed blindly and I still believe that we can do much more ", guaranteed the leader.
About Marega, Pinto da Costa said that difficulties were arising in the negotiations just because the striker's entrepreneur was having difficulties traveling to Portugal because of the pandemic.

ZAP //