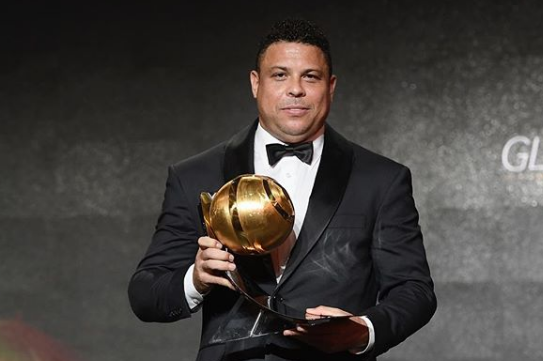 The five-time world champion with the national team participated today in a joint interview with former players Peter Schmeichel and Tim Cahill, and with Frenchman Arsène Wenger, current director of world football development at FIFA, held to present the entity's plans for the future
Reproduction/Instagram
Ronaldo Fenômeno approves FIFA's idea of ​​holding the World Cup every two years

Ronaldo Phenomenon, former attacker of Brazilian Team, he said on Thursday, 9th, that he approved the idea of Fifa in carrying out the world Cup every two years. The five-time world champion claimed that the four-year period is too long a gap to play in the main tournament between nations. "There are many benefits to this new calendar. Having the most important competition in the world every two years would be spectacular. Yesterday, at a dinner with many friends, we talked about how beautiful the World Cup in Russia was, everything that has happened since then and how we miss it, because it's a tournament for the world that everyone is watching", said the current president of Valladolid, from Spain.
Ronaldo participated today in a joint interview with former players Peter Schmeichel e Tim Cahill, and with French Arsène Wenger, FIFA's current director of world football development, held to present the entity's plans for the future. "For the players and fans who have a chance to go, it's amazing. I am very optimistic about these changes and have no doubt that it will continue to be the most important event on the planet. The current calendar was established 100 years ago, and the world has totally changed", stated the Phenomenon. "Four years is too long. With this measure, many countries will have a much better chance of playing in a World Cup", added the former Brazilian national team striker.
To support his argument, Ronaldo even remembered the serious injury that almost took him away from the 2002 edition of the competition, held in South Korea and Japan, in which he was crowned champion, with the right to two goals in the final in which the five-time champions World Cups defeated Germany. "If I didn't recover for the World Cup, I would have gone eight years without playing, since 1998. The Cup means a lot to me, I have an appreciation and a very important relationship with this competition," he said.