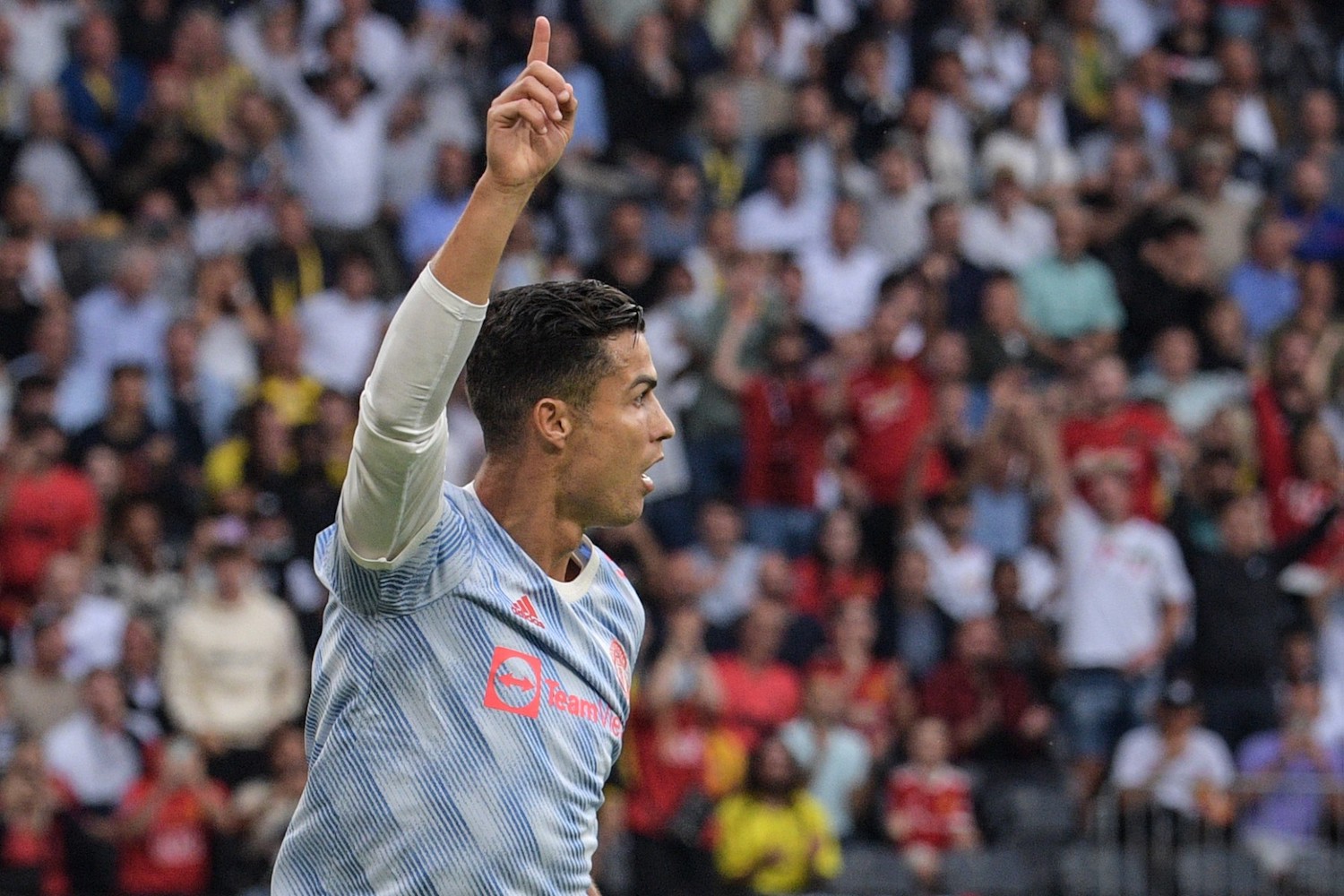 https://www.youtube.com/watch?v=qDYnRJs-RNc
The Portuguese Cristiano Ronaldo returned today to score for Manchester United, but it was Lingaard and David de Gea who 'brightened' in the victory over West Ham, by 2-1, in a game of the fifth round of the English Football League.
In London, the 'hammers' took the lead in the 30th minute, through Mohamed Benrahma, but Cristiano Ronaldo restored equality shortly after, at 35, and signed the fourth goal in three official games played by the 'red devils', which also featured Bruno Fernandes in the 'eleven'.
United's comeback came in the 89th minute, by substitute Jesse Lingard's right foot, who hit an excellent arched shot and scored the team he represented last season on loan.
However, the emotion did not stop there and London's Olympic Stadium was the 'stage' of a 'film' worthy scene in compensation time.
About West Ham won a penalty by Luke Shaw within the area, and the Londoners coach, David Moyes, fielded the experienced Mark Noble, specialist in marking maximum punishments.
Nonetheless, Noble saw goalkeeper David de Gea 'fly' to the defense and hold United's victory in the 90+5 minutes.
With three games played since his return to Manchester, Ronaldo scored in all the games and sum four goals scored. The Portuguese forward scored two goals in the victory at home against Newcastle (4-1), and scored United's goal in their 'disastrous' debut in the Champions League, with a defeat against Young Boys (2-1)
O Manchester United remains firmly at the top of the Premier League, on a par with Liverpool, both with 13 points. Just behind this pair comes the surprising Brighton, who finished the last edition of the competition in a modest 16th place and now comes in third, with 12 points, thanks to a 2-1 victory against Leicester.
Neal Maupay, 35 minutes in, with a penalty, and Danny Welbeck, 50, signed the goals for the 'seagulls', before Jamie Vardy reduced to the 'Foxes', 61, in a match in which the Portuguese international Ricardo Pereira was part of the 'eleven' of visitors.
The fifth round of the Premier League ends today, with Tottenham (seventh, with nine points), coached by Nuno Espírito Santo, to receive Chelsea (fifth, with 10), from 16:30 (Lisbon time).