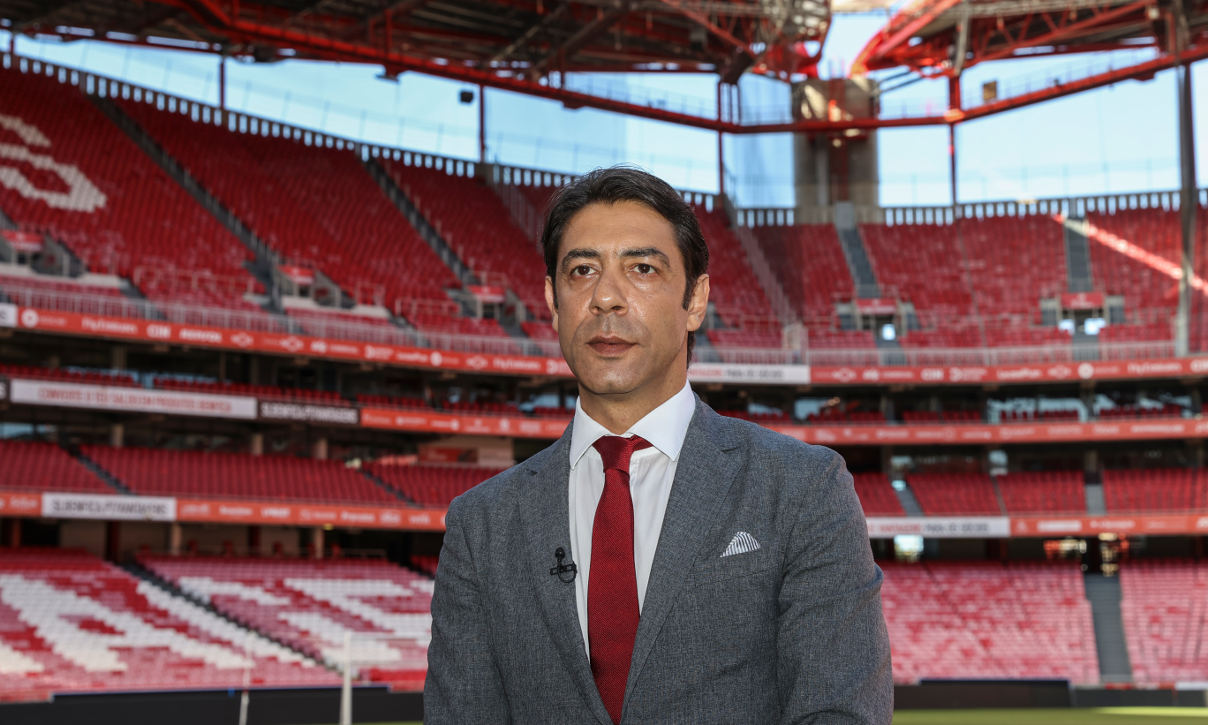 Rui Costa will run for president of Benfica in the elections for the 2021-2025 quadrennium, scheduled for October 9, announced this Tuesday the former Portuguese international football player, who took over the leadership of the Lisbon club after the resignation of Luís Filipe Scallop.
"It is with Benfica in my heart that I am here to announce that I am a candidate for the presidency of Sport Lisboa e Benfica in the elections scheduled for October 9th. (…) No one is surprised to say that I breathe Benfica since I was born", said Rui Costa, whose candidacy has the motto "For all. With all. Benfica".
"Tomorrow it's been 30 years since I played the first official game in the club's shirt, a day I'll never forget. It was at Benfica that I became a man. It was Benfica that projected me to the world. It was at Benfica that I experienced many of the greatest emotions of my life. This is one of the most challenging moments in the history of Sport Lisboa e Benfica. The club needs all the Benfica fans. And I could never fail to answer the call," he continued.
The ex-football player wants "a future winner", with "the ambition of bringing Benfica back to the path of glory", cites the newspaper Record.
"It is time for responsibility, union and affirmation of a sense of the future. I stand for elections with the ambition of lead Benfica back to glory. I present myself with the purpose of uniting all those who love the club, like me. I am proud of our history and convinced that we will build an even brighter future", he said.
"Winning is my demand, the same one I always felt when I wore our sacred mantle. Work, clarity, rigor and proximity to the partners and all our fans will be my main goals", he concluded.
Rui Costa, 49, assumed the presidency of Benfica on July 9, following the suspension of the mandate by Luís Filipe Vieira, who later resigned, after being appointed as a defendant in the 'red card' investigation, by suspected of various economic and financial crimes.
Luís Filipe Vieira, president of Benfica since 2003 and who had been re-elected in October 2020, was replaced by Rui Costa, who also resigned his mandate earlier this month (September 1), like the other governing bodies, in order to allow for the scheduling of elections.
Francisco Benítez, leader of the Servir o Benfica, he was the first to announce the candidacy for the presidency of the 'incarnates', after having given up in previous elections to support João Noronha Lopes, defeated by Luís Filipe Vieira and who has already walked away from the electoral race of 9 October.