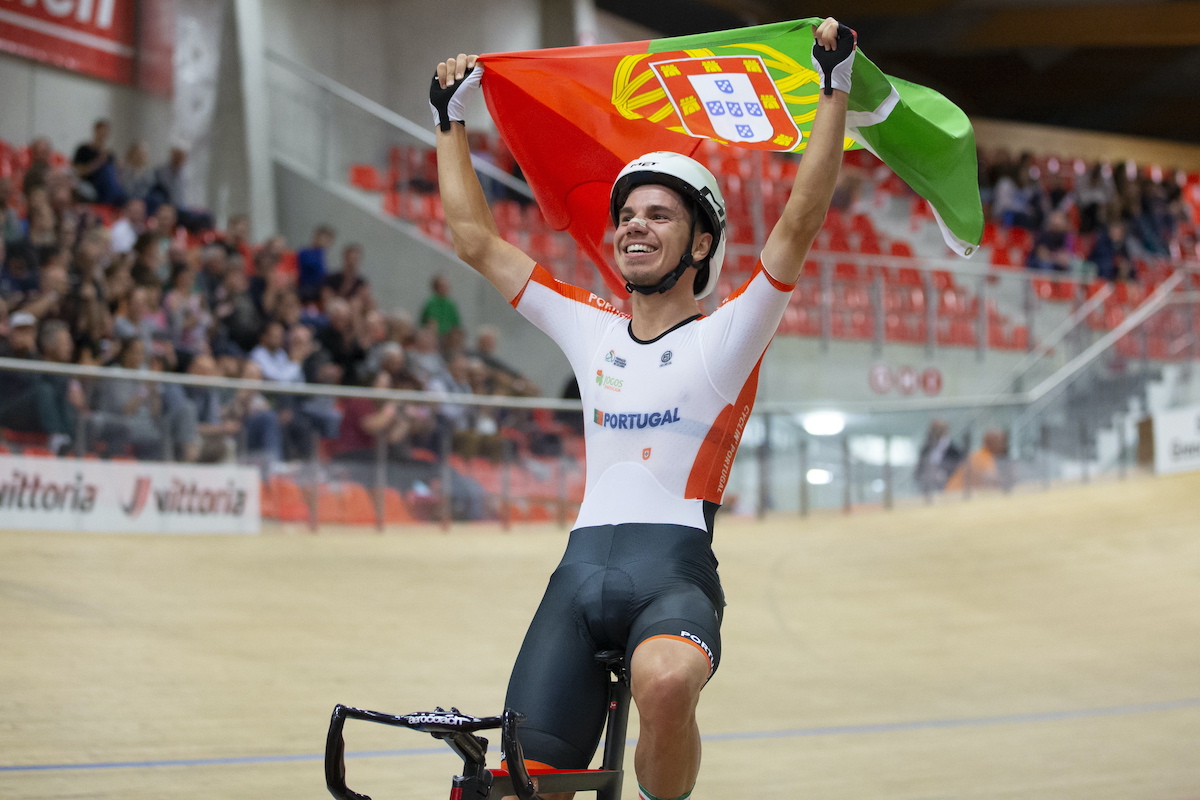 This Thursday, the Portuguese was crowned European scratch champion in the European track cycling championship, taking place in Grenchen, Switzerland, adding the third medal for Portugal in the competition.
Rui Oliveira, 25, succeeds compatriot Iúri Leitão, who had won gold in 2020, and won his fourth medal in elite Europeans, after two silvers and a bronze, by cutting the goal well ahead of the squad, having added one lap ahead when there were 16 laps to go.
With silver was the Dutch Vincent hoppezak, while the Irish Jb Murphy was in third place in the race, already one lap away from the first two.
João Matias won silver in elimination and Iúri Leitão was also 'runner' in the points, with Portugal reaching half the amount achieved in the 2020 European Championship, when he got six medals, one of them gold, Leitão's scratch.
"It is a dream! After a long season and already with a lot of accumulated fatigue, being able to be European champion is a very good reward. The main objective was the medals, but I knew I wasn't the fastest runner and I had to try to get around", began by telling the athlete to the Portuguese Cycling Federation.
"It wasn't easy, but I believed until the end. Then he went to manage the athlete from the Netherlands, who had also turned around. Going up to the podium, with the colors of Portugal and listening to the national anthem is the culmination of all the effort and all the work I've done", he also declared.
The national coach, Gabriel Mendes, also did not hide his happiness with the title won.
"We worked hard for this and it's a huge pride to see him be champion European. Rui had an exemplary race, attacked at the right time and congratulations. It was a very deserved title", he said, cited by the same organization.