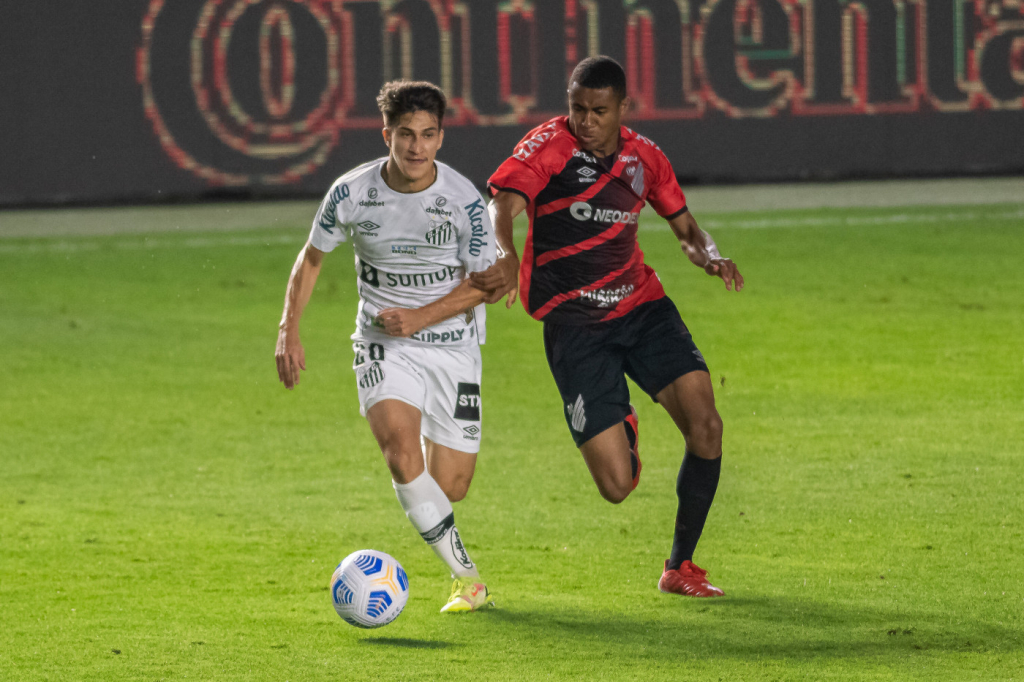 Zé Ivaldo scored a beautiful goal in the second half and gave the victory to the team from Paraná, who had also won 1-0 in the first half.
JHONY INÁCIO/FRAME/ESTADÃO CONTENT
Santos and Athletico-PR faced each other in Vila Belmiro

O Santos is out of Brazil's Cup. In the return match of the quarterfinals of the tournament, on the night of Tuesday, 14, in Vila Belmiro, the home team lost again to the Athletico-PR, by 1 to 0, and was eliminated (head game was also 1 to 0). The game was not very pleasant, but the first half was well played. In the opening minutes, Athletico put more pressure on João Paulo's goal, but Santos had the best chance in the 24th minute, with Marinho coming in from the left. He kicked hard into the goal, forcing Santos to make a great save. Then, the Santos attack worked again, but the ball was in the hands of the goalkeeper.
In the second half the level of football decreased and the two teams were working the ball in the middle of the field. The coach Fabio Carille made changes, putting debutant Diego Tardelli in attack, but nothing changed. At 32 minutes, Athletico got in the face of João Paulo, who defended. In the corner kick, Ze Ivaldo he landed a kick at the angle and opened the score. At 35, Marcos Leonardo scored, but the move was canceled for offside.