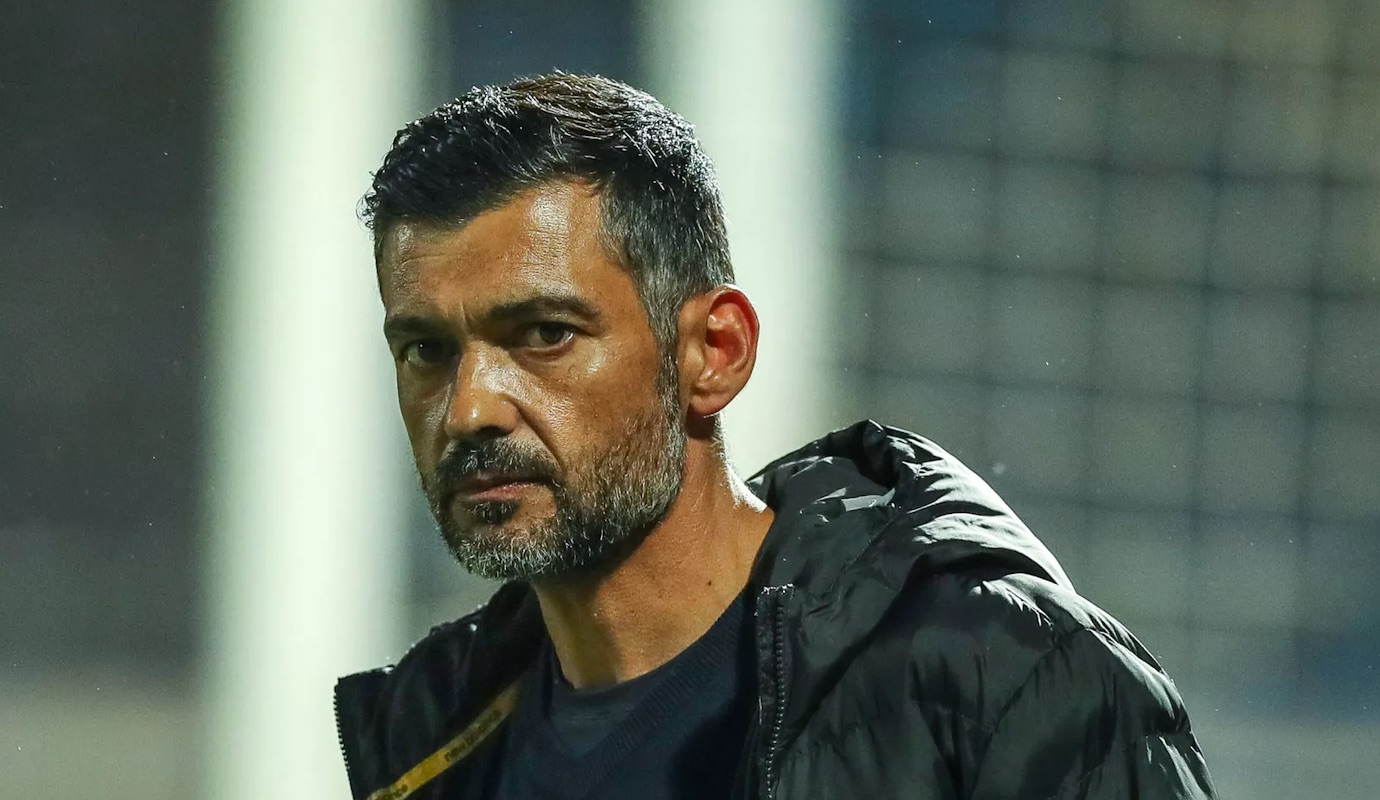 The coaches of FC Porto and Portimonense were fined and subject to disciplinary proceedings, the Disciplinary Council (CD) of the Portuguese Football Federation (FPF) announced this Tuesday.
At the basis of the Disciplinary Board's decision are the incidents between the two technicians, after they were expelled during the second part of Saturday's game, counting for the I League, that the dragons won 2-1.
In addition to the disciplinary proceedings initiated, Sérgio Conceição was fined 2040 euros, while Paulo Sérgio was punished with 408 euros.
According to the report of referee Rui Costa, who directed the match of the 24th round, Sérgio Conceição was sent off "for leaving his technical area, towards the coach of the Portimonense team, shouting: "Take c…, go to c…, go f…", shortly after Sérgio Oliveira scored the second goal for the blues and whites.
For his part, Paulo Sérgio was also expelled "for having responded to the words that were directed by the coach of the FC Porto team, having left his technical area, shouting:" go to the… you, go f…, do you want any thing, it's out there ".
The players Maurício and Beto, both from Portimonense, and the goalkeeper from FC Porto Agustín Marchesin were also the target of disciplinary proceedings, for "mutual shoving and offending […] at the entrance and inside the tunnel to access the changing rooms ", following the expulsions of the two coaches.
The Portimão encounter was lavish in incidents, as FC Porto was also fined 1020 euros and the target of a reprimand for the delay in restarting the match.
"The break lasted 19 minutes, because of FC Porto team delay, having justified the need for a player of his team to have used the bathroom ", says the referee's report.
The FPF CD also opened disciplinary proceedings against Benfica, coach Jorge Jesus and communication advisor Nuno Farinha, due to the absence of the coach at flash-interview Sport TV, right after the end of the game with Sporting de Braga, on Sunday, which the reds won by 0-2.
This meeting in Minho also resulted in the opening of a disciplinary process to the club from Braga, for "uttered for elements related to the visited club towards the refereeing team and elements of the visiting team's substitute bench ".