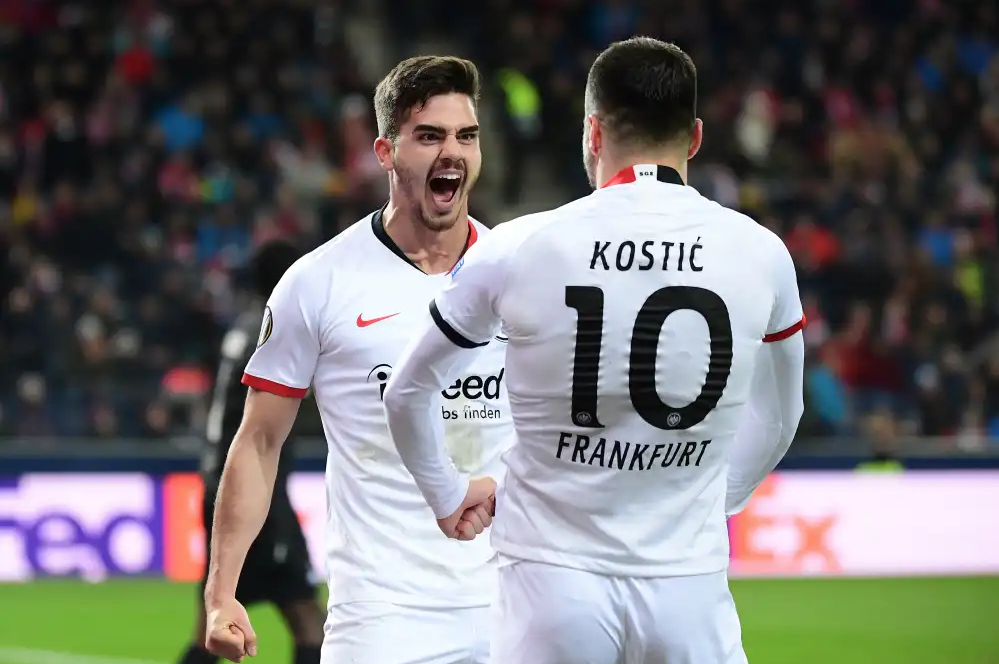 More and more clubs are interested in signing André Silva. The Portuguese international has a termination clause of 30 million euros.
André Silva has gone through ups and downs in his still short career. The 25-year-old forward made his name at FC Porto with 21 goals in his second season in the first team.
The Portuguese international joined AC Milan in the summer of 2017 and went through a less positive phase. His debut season in Milan did not go well and he only managed to score ten goals. He would repeat the same mark again the following year, but this time he gave in to Sevilla.
It was last year that André Silva was loaned to Eintracht Frankurt, where he found his way back to goal, scoring 16 goals in 37 games. Now, definitively at Eintracht, he has overcome himself again and this season he has already scored 24 goals in 28 matches. It's the second best scorer in the Bundesliga, just behind Robert Lewandowski of Bayern Munich.
André Silva has been a real gem in Frankfurt, especially considering that the club only paid 3 million euros by the player, in a deal that involved the transfer of Ante Rebic to the 'Rossoneri'.
According to the television station Sport1, the 25-year-old striker has a termination clause that will allow him to leave Eintracht this summer for EUR 30 million. The player is valued at 42 million euros through the Transfermarkt portal.
The footballer from Gondomar was even appointed to Barcelona, ​​but official sources from the Catalans denied the club's alleged interest in signing the Portuguese international.

Daniel Costa, ZAP //