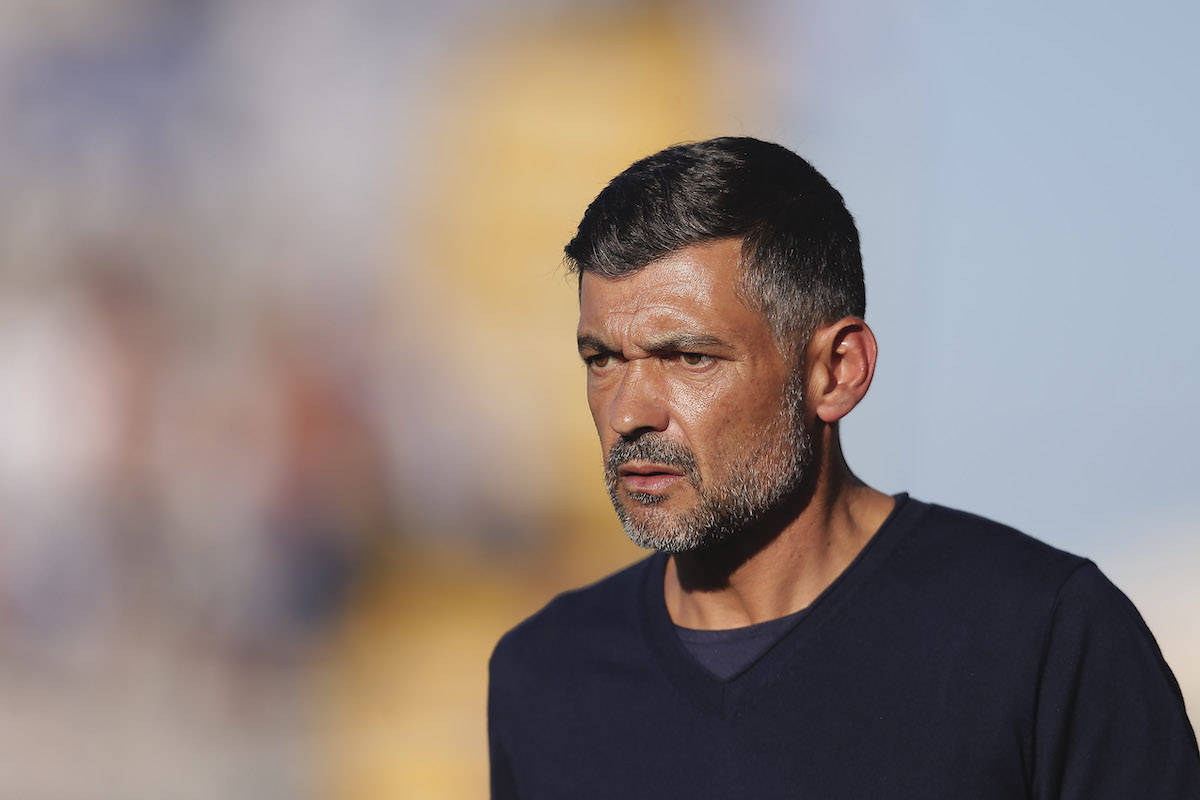 FC Porto and Atlético de Madrid will kick off their Champions League campaign tomorrow, and old friends Sérgio Conceição and Diego Simeone left messages for each other at the press conferences.
It's already tomorrow that Futebol Clube do Porto will make its debut this year in the Champions League against Atlético de Madrid, in the first round of group B. At the press conference to preview the match, Atlético coach, who already knows Sérgio Conceição de other carnivals, referred to the dragon trainer as "a great friend".
"Sergio Conceição is doing a very good job at FC Porto. is someone who is giving great personality to the team, a lot of competence and FC Porto has a very intense game, with a lot of rhythm and with very clear positions. That's what I've seen," said Diego Simeone, who was Conceição's teammate at Lazio when they were both players, having been Italian champions in 2000.
Despite knowing Sérgio Conceição well, the coach of the colchoneros confesses that he did not expect his former colleague to pursue a coaching career after his retirement. "For my part, I definitely wanted to be a coach, but Sergio's not really. he was a hardhead and had incredible energy. I like everything he transmits", praises Simeone.
Sérgio Conceição commented on Simeone's statements in a joking tone. "I'm stubborn, but he won't be less. We are talking about someone I know. About him thinking I wouldn't become a coach, at the time I was 23 years old and my focus was to be a top-level player. Diego was older and was already thinking about the end of his career", he explains.
The Porto coach adds that he wanted to grab his place in the squad and that unlike Simeone, he didn't "bitaitate" the team in the dressing room. Conceição also ruled out comparisons between Porto and Atlético's style of play, despite both clubs having "very passionate people" and having "hardcore" teams.
"They are different teams, even without the ball. We are more pressing in the defensive mission, while Atlético are more passive in the recovery of the ball. But he is strong in his reaction to the loss and has scored some goals like that. With ball there are also differences. The basic principle is there: they are both ambitious teams, who did not turn their face to the fight and dispute all the moves that can be decisive in the final result", he highlights.
Regarding the memories of his time as a Lazio player, Conceição says that "it wasn't a year of kisses" and that there was "a lot of struggle". "It turned out to be a good year, we managed to give Lazio the second title, which it was not easy taking into account that at the time the best players in the world played in Serie A. This is part of the past, today we are coaches and we both want to win the game tomorrow", concludes the white and blue coach.

Adriana Peixoto, ZAP //