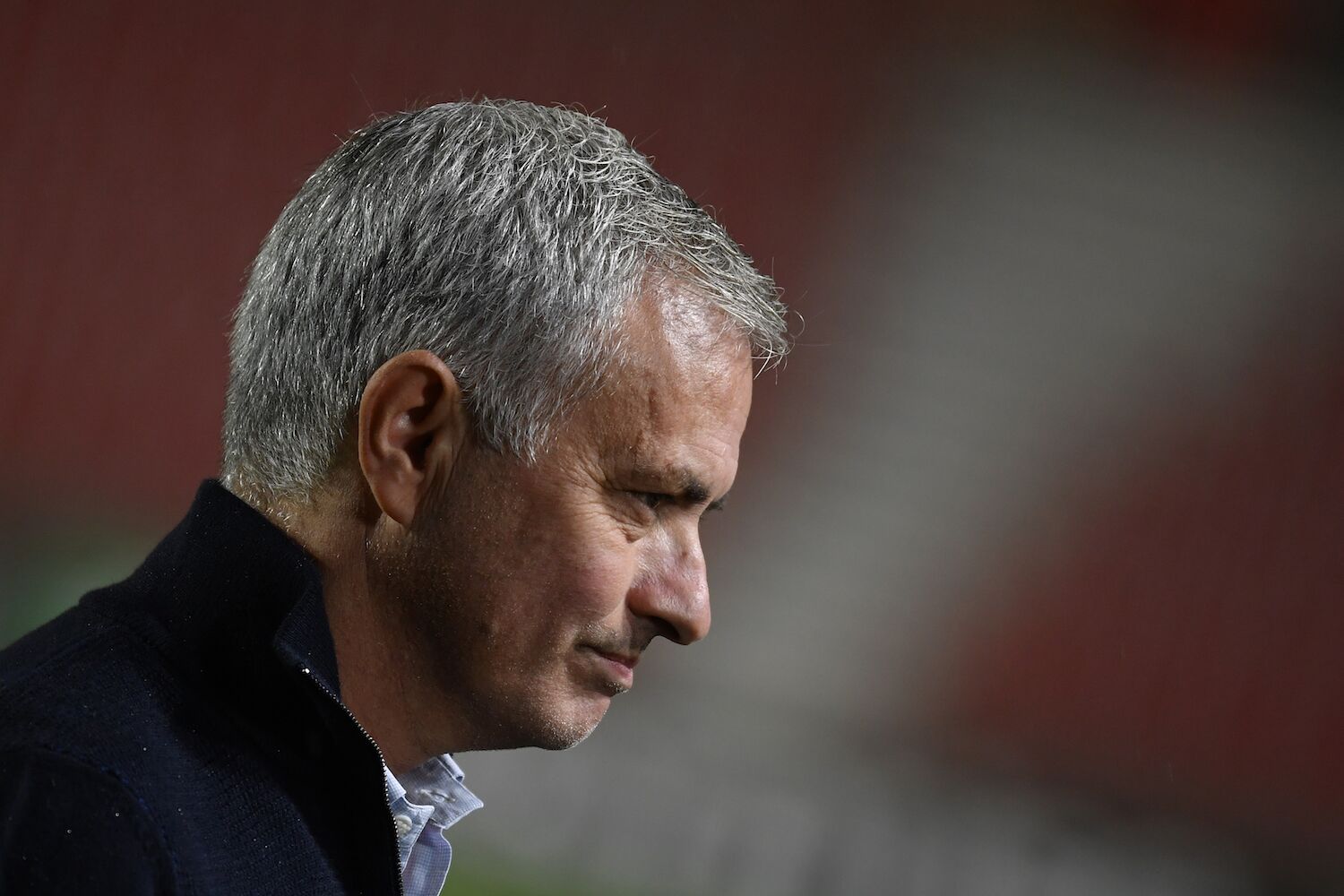 The coach already knows that he will have a prolonged absence from the squad, even before starting the preparation for the season. Mourinho also analyzed the English team at Euro 2020.
Jose Mourinho He hasn't even supervised Roma's training yet, but he already knows he's going to have an important and prolonged downtime: Leonardo Spinazzola he injured his Achilles tendon and will only return to play in 2022.
In the European quarter-final match, against Belgium, the Italian had to be substituted with 10 minutes to go. The 28-year-old had already gone through a difficult period when he suffered a serious knee injury., in 2018. At the time, he was also off the pitch for months.
After having been a regular starter last season, he now leaves Euro 2020 earlier and embezzle Rome's defense. Mourinho lamented the situation and praised the player: "It's a terrible loss for Roberto Mancini (Italian coach), but imagine how bad it is for me, I won't count on him for the next six months. O Emerson Palmieri he's going to replace him now in the national team, he's a good and experienced player, but Spinazzola is really amazing".
As Leonardo Spinazzola will not play for the next few months, the Portuguese coach is already looking for a reinforcement. Another Italian international, Cristiano Biraghi (Fiorentina), will be at the top of the priority list.
England not Euro 2020
In this radio interview Talksport, José Mourinho also analyzed the semi-final between England and Denmark, focusing on the possibility of England playing again with three centre-backs, as they did against Germany. In the coach's view, Gareth Southgate should not repeat this scheme.
"Denmark's style of play doesn't force England to adapt. The four back there are very, very solid. O Luke Shaw plays better and better, the Kyle Walker is running an incredible tournament. The two centrals are very solid and these four, more than the two central midfielders have done, are more than enough to control the Danish attack", explained the coach.
Se Walker, Maguire, Stones, Shaw, Phillips e Rice are practically right in the English team, further doubts may arise, according to Mourinho. Sterling e Kane who will have the company? "Sancho played well, Foden started the tournament as a starter, as did the Mount, while it seems that Grealish is not Gareth's favorite player, although he plays well whenever he's on the pitch. There are many good options for these two missing places".
Regarding the other semi-final, Mourinho predicts that Italy can achieve a "revenge" of the 2012 European final, which Spain won 4-0: "Italy are better now but I can't say that their presence in the final is already guaranteed. I have a lot of respect for Spanish football".

Nuno Teixeira, ZAP //