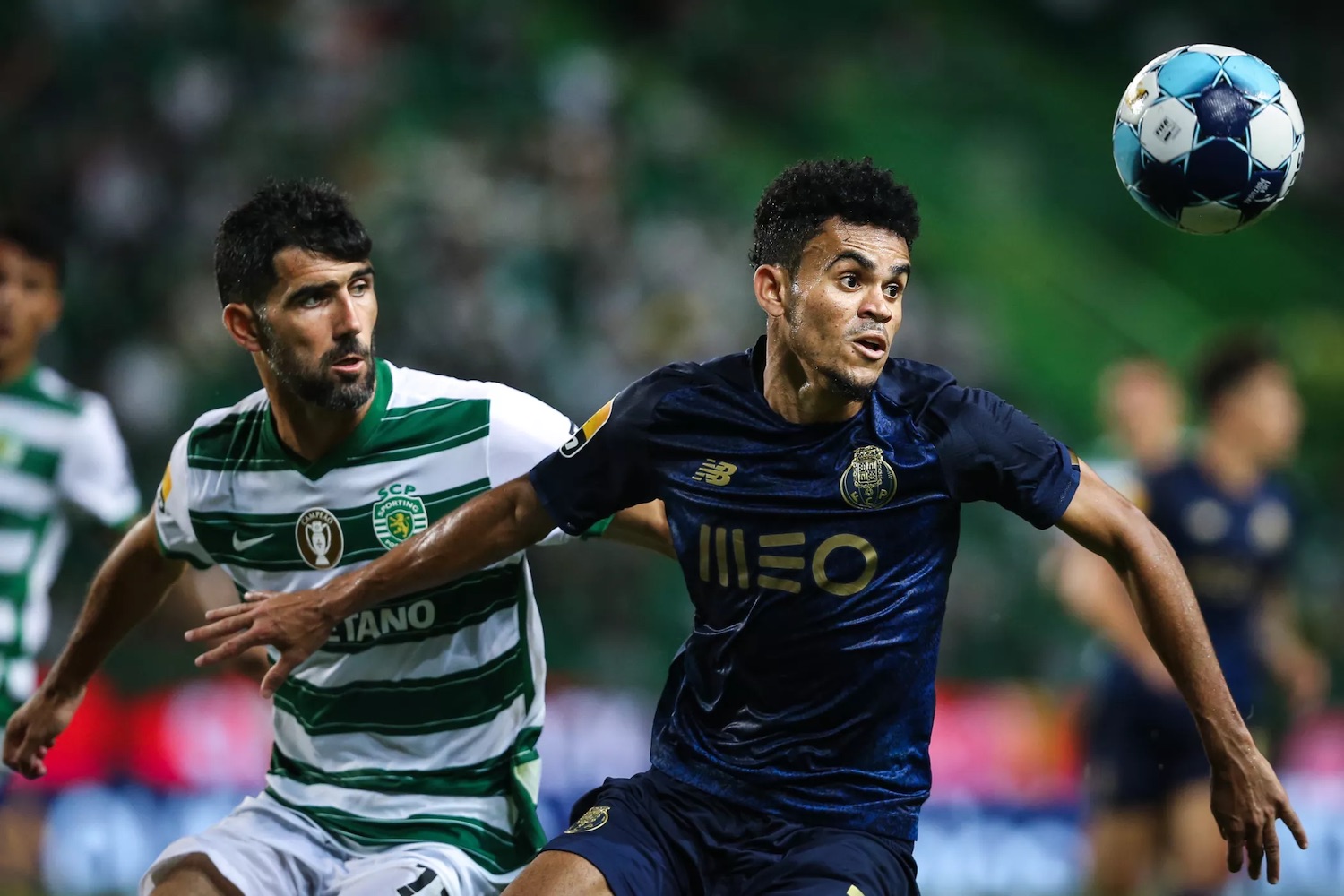 Little did it predict, at half-time, but the most common outcome in duels between "lions" and "dragons" in Alvalade ended up being true (seven draws in the last 11 seasons).
In the end, Rúben Amorim is still unbeaten at home in the League as a coach (24 wins and five draws), Porto are in the fifth season in a row taking points from Alvalade… and Benfica rubs their hands in contentment with the four points ahead for both rivals.
The first 15 minutes had four yellows and no shots (everything you don't want to see in a game of this size), but after that it only gave Sporting.
And it almost only gave Nuno Santos too, were it not for the two thunderous defenses by Diogo Costa to deny the "hat-trick" to the extreme that perfectly fulfilled the tough mission of replacing the top scorer of the last championship, Pedro Gonçalves.
The halftime statistics faithfully demonstrated what the first part was, with the national champion dominating in most parameters – even though the "dragons" registered greater passing efficiency, more possession and more defensive actions in the opposite midfield, as a result of the pressing entry into the match.
Everything looked similar until the 60th minute, with Sporting in full control of operations, but from that moment Porto woke up, he changed his attitude on the field and started to approach the leonine area – in such a way that he would reach a draw in a real artwork by Luis Díaz and in what was also his only shot framed in the entire match.
The balance reigning in the second half is verified in practically all the items, with the "dragons" taking the upper hand in the second half in the corners (four against two) and in the actions in the opponent's area (eight against seven).
Best in the Field
The best compliment you can give him is that, for at least 90 (frantic) minutes, few people remembered that "Pote" was not on the field.
Nuno Santos took the place without shivering and rose to the challenge, ending the season's first "classic" with a brilliant GoalPoint Rating from 7.5.
O finishing element of the match (four shots, all framed), he also registered two passes for submission, in addition to being the target of ten approximate passes. The competition beware.
Summary