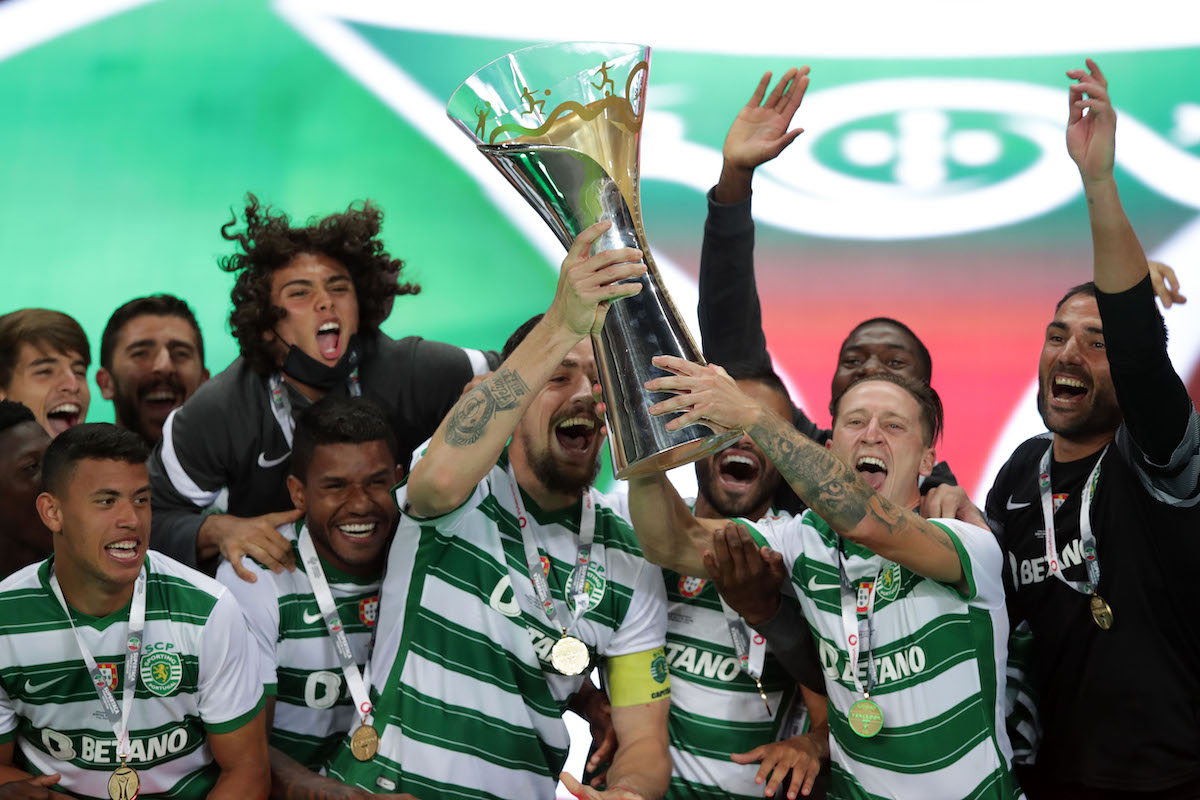 Sporting seems to want to maintain the path of success of last season and entered 2021/22 on the right foot.
You "lions" beat Sporting de Braga by 2-1, in a game that was worth, above all, for the first part, and won the new Super Cup Cândido de Oliveira, surpassing Benfica (8) in the list of winners.
The Minho started better, scored by Fransergio, but even before the break, Jovane Cabral and the inevitable Pedro Gonçalves went around the marker.
Intensity and direct football
"Lions" and "Warriors" presented similar tactical schemes, pronounced 3-4-3, with intensity and direct football, to the back of the defenses.
Sporting was the team that most often managed to do so, but Braga scored first, and thus, with Ricardo Horta launching Fransérgio and Fransérgio scoring.
The people of Lisbon responded by Jovane Cabral, in the same way, after a deep pass by Nuno Mendes, and Pedro Gonçalves, with a tremendous "trivela", placed the "greens-and-whites" in front.
The two teams finished with the same number of long passes (29), and Sporting with more quality (13-11 certain), which was reflected, at half-time, in ten valuable offensive passes against just two of Braga and two flagrant occasions created against… zero.
The second half was less interesting, as Sporting changed the game a little, as they had an advantage.
He started by slowing down the pace of the game, while maintaining mobility at the front and passing to empty spaces, with Braga's defense not quite knowing what to do to stop Pedro Gonçalves and company.
The statistics, by the way, were reinforced to the leonine side, more shooting and dangerous, and with a much easier way to reach the opposite area. Throws of danger did not appear so often, so the result remained until the end.
Best in the Field
Jovane Cabral entered the season in full swing. The winger took advantage of his high rotation to make his football avenge, especially in an intense and lively first-half.
The young "lion" was the MVP of the match, with a GoalPoint Rating of 7.3, achieved in 75 minutes on the field.
in addition to the tie goal, Jovane was a headache for Braga, thanks to his speed, to appear in the back of the Minho defense. And ended the game with two passes for submission, five valuable offensive passes, six approximate (maximum) and total success in six dribbling attempts (also higher value).
Summary