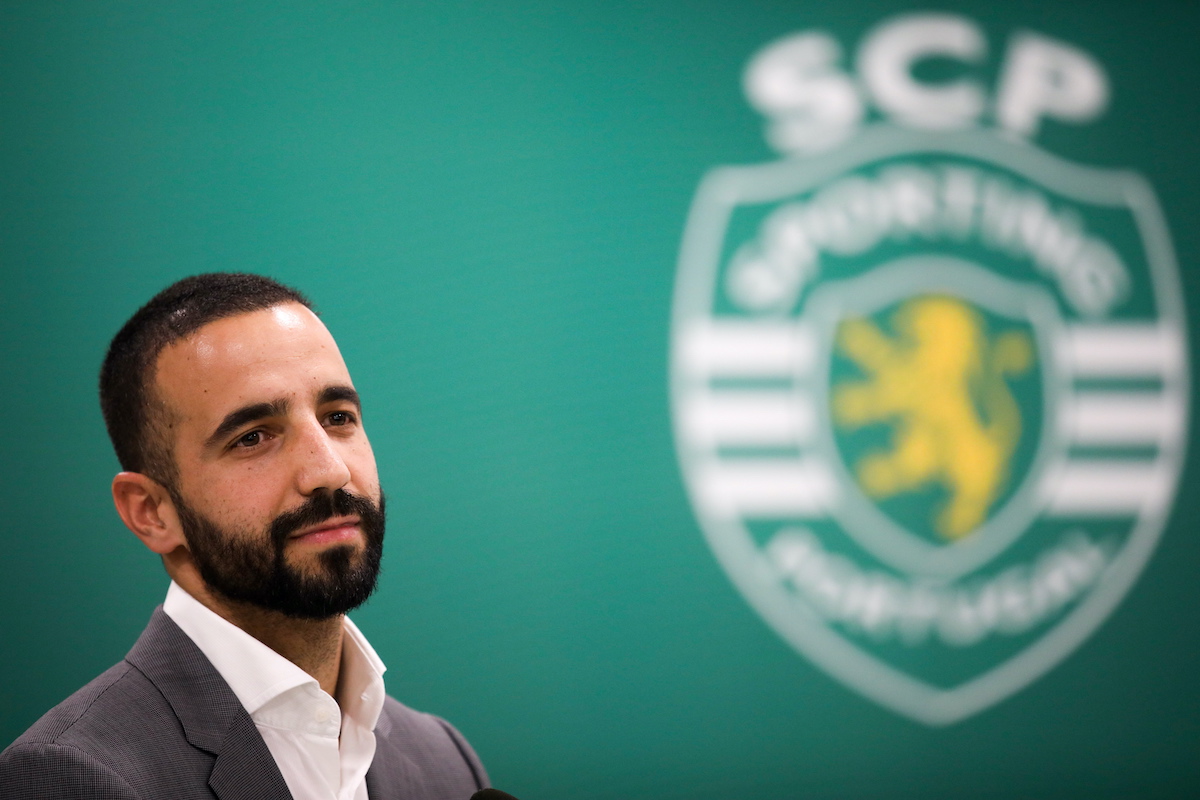 Sporting has not lost 22 games and has broken the Lions' unbeaten record in games in the league that belonged to the 1981/1982 team. A fact that makes Ruben Amorim proud, but the coach remembers that the club has had better teams.
After defeating Santa Clara 2-1 in a match on the 22nd round of the championship, Ruben Amorim points out that his players have "been very competent". But "I don't think it is an outstanding team", He also points out.
The victory against the Azoreans led Sporting de Ruben Amorim to break the unbeaten record that belonged to the team of Malcolm Allison in the 1981/1982 season.
Despite being "a source of pride" with results that remain "in history", as Ruben Amorim says, it is necessary to realize that everything can change" and that there is "much to improve".
"I remember of Sporting have had much stronger teams than we are, but much stronger ", stresses the coach.
"I remember 6-3. I wouldn't be on the right side, let's say, "the ex-Benfica player also laughs, recalling the heavy defeat suffered by the lions, in Alvalade, against the rival of Luz in the 1993/1994 season.
"The team was Paulo Sousa, Figo and Balakov", Notes Ruben Amorim, stressing that in Malcolm Allison's Sporting" they played Manuel Fernandes, Jordão and António Oliveira ahead". "I think there is no comparison", he concludes.
"I like my players a lot and I wouldn't trade them for anything. But in the same way that the coaches of those teams were better, the players of those times were better ", says Ruben Amorim, with humility.
The current players "can grow, reach a very high level and there is a lot of talent", he also considers, stressing that "in terms of the team", their squad does not have "the quality that these teams had".
"If there was a Paulo Futre, we would be a candidate"
"We have much merit for competence we had, we were just winners in most games and we have to continue ", continues the coach, remembering that Sporting hasn't lost since the first day.
Despite this and leading the championship with a comfortable advantage over the second, he hesitates to consider Sporting as a candidate for the title.
"If there was a Paulo Futre in the team, we were certainly candidates for the title "," but we don't have "and, therefore," we are candidates to beat Tondela and then we see it soon ", he points out.
Take a look at other statements by Ruben Amorim after the victory over Santa Clara who keeps the Sporting in first place of the championship with 58 points, 12 more than Braga, 13 more than FC Porto and 16 more than Benfica, with these three teams having less than one game played.

Susana Valente, ZAP //