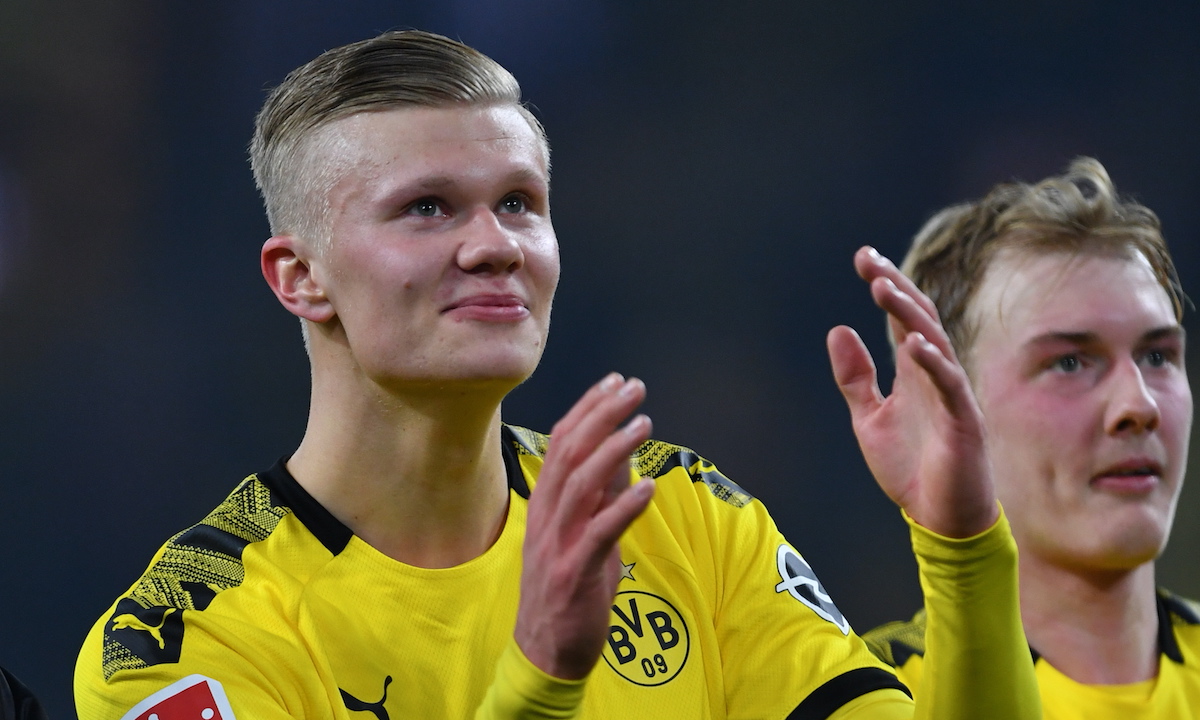 Norwegian striker Erling Haaland is the great pearl of the moment in European football, being coveted by clubs like Barcelona and Real Madrid. In 2018, Sporting could have signed him, but he found him "too expensive".
With 33 goals in 35 games for Borussia Dortmund, Haaland is coveted by half Europe, with Real Madrid and Barcelona at the head. But the German club where it shines has already announced that it wants something like 150 million euros to free the striker.
This figure reflects what was the athlete's progression in European football and gives importance to the fact that the Sporting have rejected his signing about three years ago.
When he was just 17 years old, Haaland was proposed to Sporting as a young man with potential by the scouting of the club in Scandinavia, Tomás Pereira.
"I nominated Haaland in 2018, shortly after he left Bryne to go to Molde ", Tomás Pereira tells Maisfutebol, noting that" at that time, Norwegian football was not at all interesting ".
But "Haaland, aged 17, was already playing for the main squad of Molde, who had Ole Gunnar Solskjaer as the head coach, and in the first games it was soon noticed that had tremendous potential", Highlights the ex-coordinator of scouting of lions.
"At that time, it was necessary to know what Haaland was capable of doing in a higher competitive context, and that was it, after the first games for Molde, it was realized that it could be something fascinating", He adds.
Thus, Tomás Pereira says that he indicated the athlete to Sporting, "already to join the main team". From then on, "the ball passed to my superiors, who might or might not be interested in the player", he adds.
"My boss at the time thought he could be an interesting player, but I think he was too expensive. At the time, there was talk of a price around 2.5 million euros and he thought it was too much money ", says Tomás Pereira.
Eight months after that, Haaland left for RB Salzburg. In the meantime, he moved to the Borussia de Dortmund, where Europe is at its feet with only 20 years of age.
Note that 2018 was the year of the attack on Alcochete, which may have interfered with the process that led to Haaland's rejection.
Odegaard even went to Alcochete
But Tomás Pereira also says that he has appointed another Norwegian, Martin Odegaard, now loaned by Real Madrid to Arsenal. An indication when the player now 22 years old "was still a minor", ​​stresses the scout.
But "to come to Sporting it was necessary to disburse some money, which did not reach a million, and for that reason there was no interest", Says Tomás Pereira to Maisfutebol.
When news of the interest of Real Madrid and Bayern Munich in Odegaard, "there was a click" and Sporting asked him "to try to get the contact of the player's parents", he says.
O Sporting took Odegaard to the Alcochete Academy, "To get to know the club and the facilities", but "Real Madrid was already in the running" and the Portuguese club had "no chance", he points out.
Tomás Pereira also says that Odegaard "was the first great talent leaving Norway ".
Regarding these circumstances, the former coordinator of scouting of lions considers that "it is very complicated"Having to choose from hundreds of referenced players.
"We know that there are also scouts in Switzerland, Spain, France, across Europe, referring players. We have to realize that it turns out to be normal, because each head is its sentence ", he concludes.

Susana Valente, ZAP //