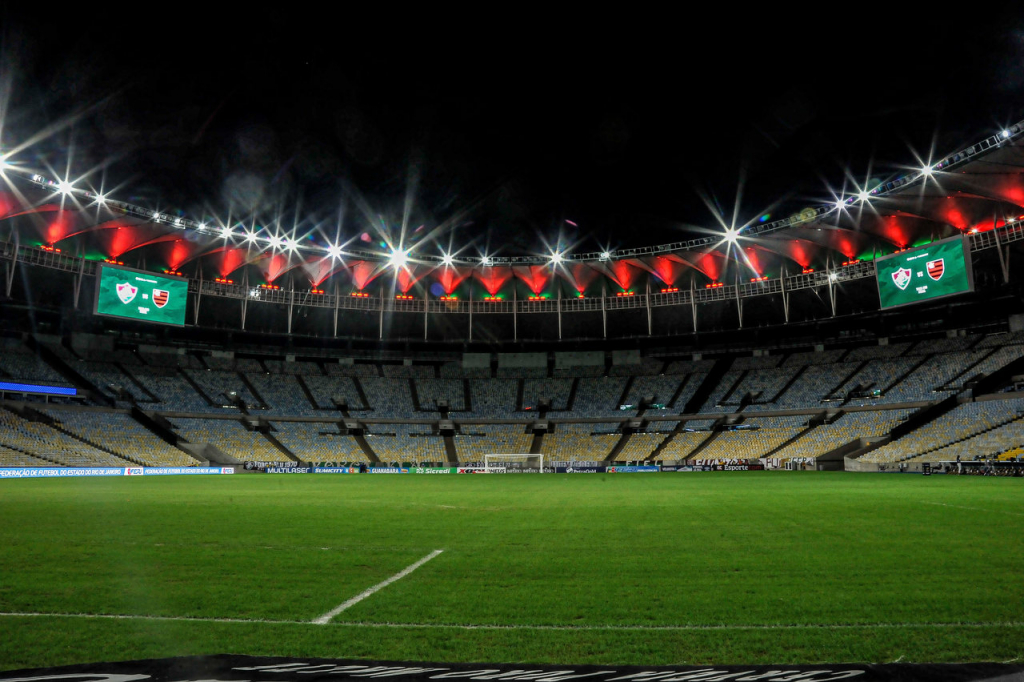 Decision leaves hours before the clash of the night this Wednesday, 15, for the Copa do Brasil, at Maracanã
NAYRA HALM/FOTOARENA/ESTADÃO CONTENT
Maracanã will have fans in the match between Flamengo and Grêmio

The vice president of the Superior Court of Sports Justice for Football (STJD), José Perdiz de Souza, filed the Guild to prevent the presence of fans in the match against the Flamengo on the night of this Wednesday, 15th, at Maracanã, valid for the quarterfinals of the Brazil's Cup. With the decision, Flamengo is still authorized to receive the fans at Maracanã. In an order published this Wednesday afternoon, hours before the match, the body's vice president did not accept the Grêmio guarantee warrant as he considered that the request sent by the club from Rio Grande do Sul to suspend the decision of the STJD president, Otávio Noronha, was not the correct route provided for in the Brazilian Code of Sports Justice. The correct thing would be, according to Souza, to make the request through a voluntary resource.
On Tuesday, Grêmio sent an order guaranteeing the club's very personal order to the STJD to prevent the match against Flamengo from being held with the presence of the public at the Maracanã stadium, as happened in Porto Alegre, in the first clash between the teams that ended with the Rio de Janeiro club's 4-0 victory. of the public that bought tickets and followed the required sanitary protocols, adding the comment that such a measure could generate a disturbance of disastrous proportions in the Stadium itself or its dependencies", wrote José Perdiz de Souza in his dispatch.
With the injunction in their favor, Flamengo continues with the authorization to receive 35% of the capacity of Maracanã, stadium where the rubro-negro hosts their games. In total numbers, this means allowing the presence of just over 24,000 fans. The other clubs in Serie A seek the suspension of the injunction claiming that the decision benefits only the team from Rio. For this reason, the 19 teams are studying to postpone the next round of the Brazilian Championship – scheduled to take place this weekend – while the situation is not defined.
*With information from Estadão Content