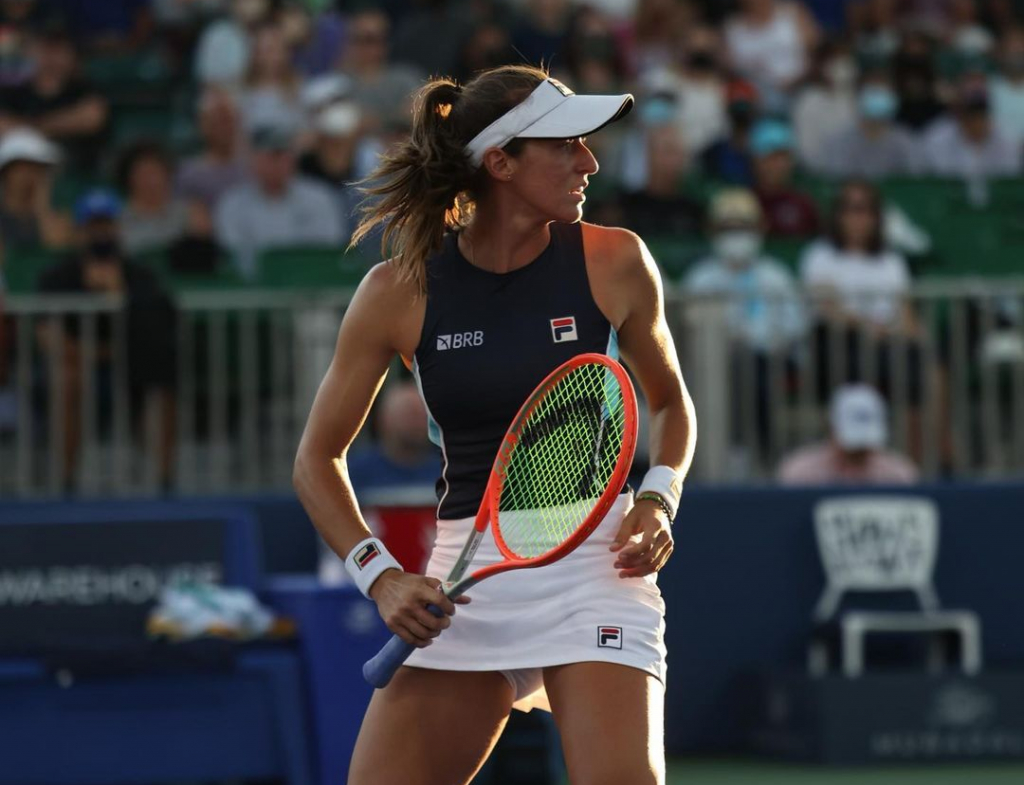 The Brazilian's great campaign at the US Open alongside Canadian Gabriela Dabrowski, which ended tragically with a severe injury to the tennis player from São Paulo, yielded good results.
Play/ Instagram @luisastefani
Brazilian Luísa Stefani entered the top-15 of the WTA

The Brazilian's great campaign Luisa Stefani no US Open beside the canadian Gabriela Dabrowski, which ended tragically with a severe injury to the tennis player from São Paulo during the game against American Catherine McNally and Coco Gauff, by the semifinals, brought him good results both in the individual doubles ranking and in the race of the season of WTA. Stefani won four places in the doubles ranking, entered the top 15 for the first time and is now the 14th best in the world, the best position of his career. In the race for the WTA Finals, which this season will be played in Guadalajara, at Mexico, she and Dabrowski entered the classification zone, taking eighth place. Dabrowski's partner, Dabrowski also did well in the individual ranking and guaranteed her return to the top 10. The 29-year-old Canadian climbed the same four places as Stefani and reached the seventh position, equaling the best mark of her career so far, which had been first achieved in March 2018.
In men's, the vice-champion of the US Open alongside the British Jamie Murray, the Brazilian Bruno Soares managed to return to the top 10 with the campaign won in Nova York. He won two places and left the 11th place to reach the ninth place in the list released on Monday. Jamie also moved up and returned to the Top 20, occupying the 20th position. The two also climbed the ranking of the season, which guarantees the eight best doubles in the ATP Finals, which will be in Turin, Italy Soares and Murray gained five positions in the 2021 race and are now the eighth best double of the year, entering the zone of classification. Who also gained ground after the American Grand Slam was the Minas Gerais Marcelo Melo, who went from 20th place to 18th. Gaucho Marcelo Demoliner went in the opposite direction and lost two positions, currently appearing in 53rd place.
*With information from Estadão Content