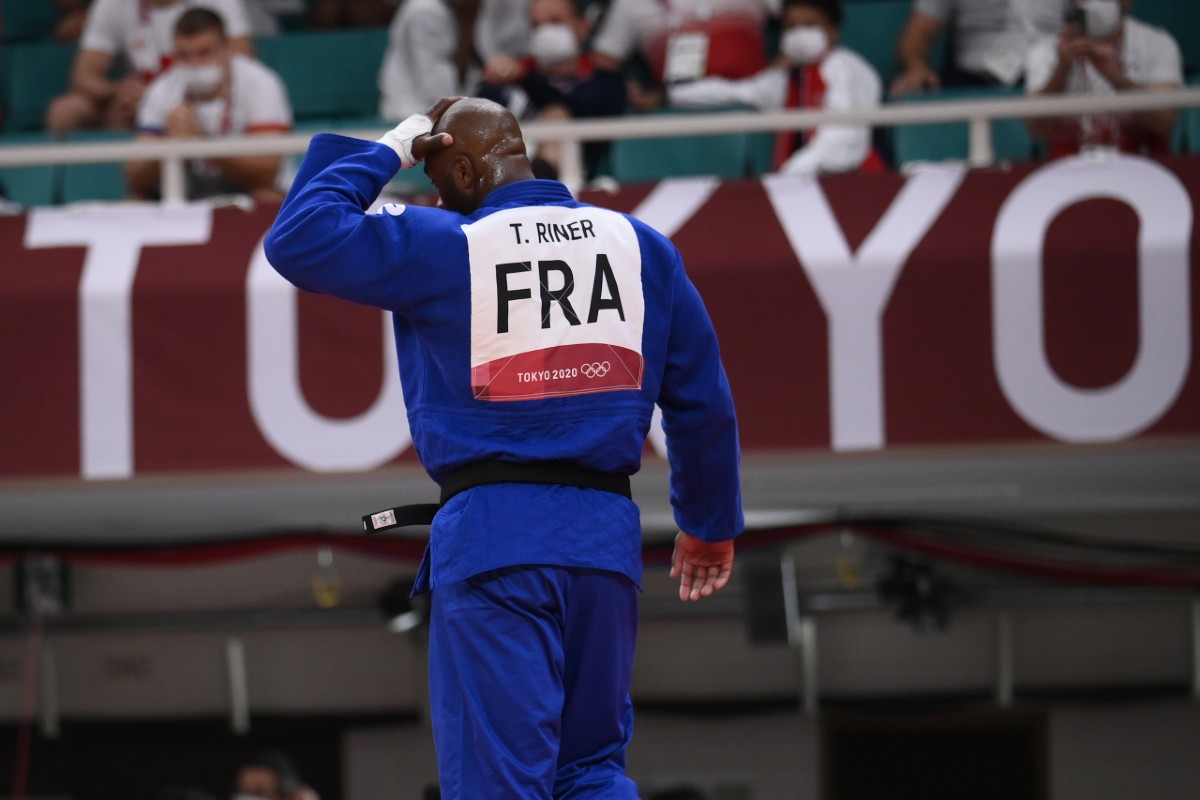 Olympic champion in 2012 and 2016, he missed the historical record of becoming three-time champion in the Olympic Games. Lukáš Krpálek was champion and was also historic.
Teddy Riner was champion in the two previous editions of the Olympic Games, in London 2012 and Rio de Janeiro 2016, and arrived in Tokyo to equal the unique achievement of Tadahiro Nomura – The Japanese was Olympic champion in judo in Atlanta 1996, Sydney 2000 and Athens 2004, always at -60kg.
At the other end of the male judo categories, +100kg, Riner also wanted to be three-time Olympic champion but lost (a rarity in his career). The French legend was defeated in the quarter-finals, this Friday, and that's why he didn't even make it to the final. got the bronze medal.
Riner's course started with a victory by ippon in front of the Austrian Stephan Hegyi, in the first round. In the round of 16 he got the better of Or Sasson, from Israel, thanks to a waza-ari.
But the victorious path was followed in the quarter-finals: the Russian Tamerlan Bashaev won with one waza-ari, in a decision that only came after reviewing through the television images. The Frenchman still protested but stayed away from the fight for the gold medal.
In the repechage, the French defeated the Brazilian Rafael Silva and, in the last fight, the Japanese won Hisayoshi Harasawa (another candidate for gold), thus winning the bronze.
The loss to Bashaev was Teddy Riner's first Olympic loss since 2008 in Beijing, when he lost in the semi-finals to Abdullo Tangriev; also got the bronze medal in this edition.
There followed 13 consecutive victories in Olympic bouts, for a judoka who was once 10 times world champion, European champion five times and who was without losing any combat for almost…10 years. There were 154 straight victories.
In Tokyo the Olympic champion in the +100kg was Lukáš Krpálek. The Czech also enters the history of judo because he manages to gold medal in two judo categories: -100kg in Rio de Janeiro and +100kg in Tokyo.

Nuno Teixeira, ZAP //