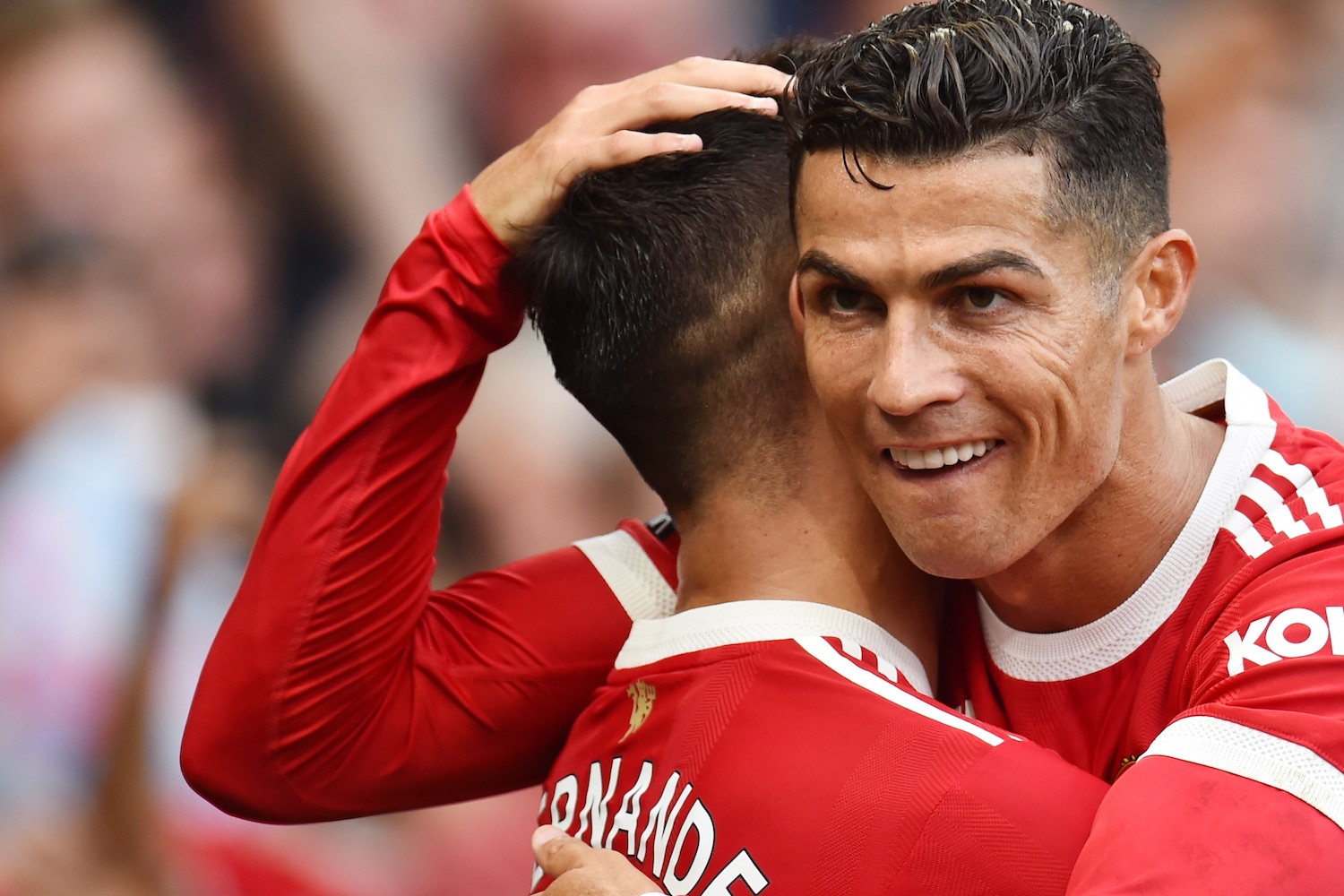 Cristiano Ronaldo made his debut (again) this Saturday with the Manchester United shirt against Newcastle, in a Premier League game. And the return to Old Trafford couldn't have gone better for the Portuguese striker, who gave the victory to the red devils with an encore — and a help from Bruno Fernandes.
He arrived, played, scored and won. Ronaldo returned this Saturday to Manchester — and for those who had doubts, your legend is very much alive. Two goals in a 4-1 victory over Newcastle in the Premier League matchday four.
the portuguese striker lined up at first in this afternoon's meeting between Manchester United and Newcastle. At the end of a lukewarm first half and without big scoring opportunities, Ronaldo opened the scoring at 45'2 minutes, in a reload near the small area after a first shot by Greenwood.
Needless to say… CRISTIANO RONALDO! 🥵 @Cristiano | @ManUtd #sporttvportugal #premierleague #pl #manchesterunitedfc #manchesterunited #mufc #manunited #manutd #newcastleunitedfc #newcastleunited #newcastle #MUNNEW #Cristiano Ronaldo #Cristiano #Ronaldo pic.twitter.com/OrmNv04tuh

– SPORT TV (@SPORTTVPortugal) September 11, 2021
Newcastle even drew the match, with a goal scored by Javier Manquillo at 56 minutes, but it was short-lived for the magpies. christian was there, and restored United's lead six minutes later, at 62, with a crossed shot from the left of the penalty area that sent the ball passing between the legs of goalkeeper Woodman.
The rest is for the story of a legend's return to Old Trafford. Bruno Fernandes extended the advantage at 80 minutes, with a great goal at the entrance to the area, and Jesse Lingard closed the count at 4-1 in the 90+2 minute.
With the two goals scored this Saturday, Cristiano Ronaldo reached the 120 scored by Manchester United, and scored the 787th of his career.
Now 36 years old, Ronaldo started the season at Juventus, having been introduced on August 31 as a reinforcement of the red devils. The Coach Ole Gunnar Solskjaer, who was the Portuguese striker's teammate in the English team, had already said that CR7 would play this Saturday, without revealing whether he would line up at the start.
Ronaldo lined up for the last time with United for 12 years, May 27, 2009, in the final defeat of the red devils against Barcelona in the Champions League final. I had marked for the last time in United's 2-0 derby victory against Manchester City on 10 May 2009.

Armando Batista, ZAP //