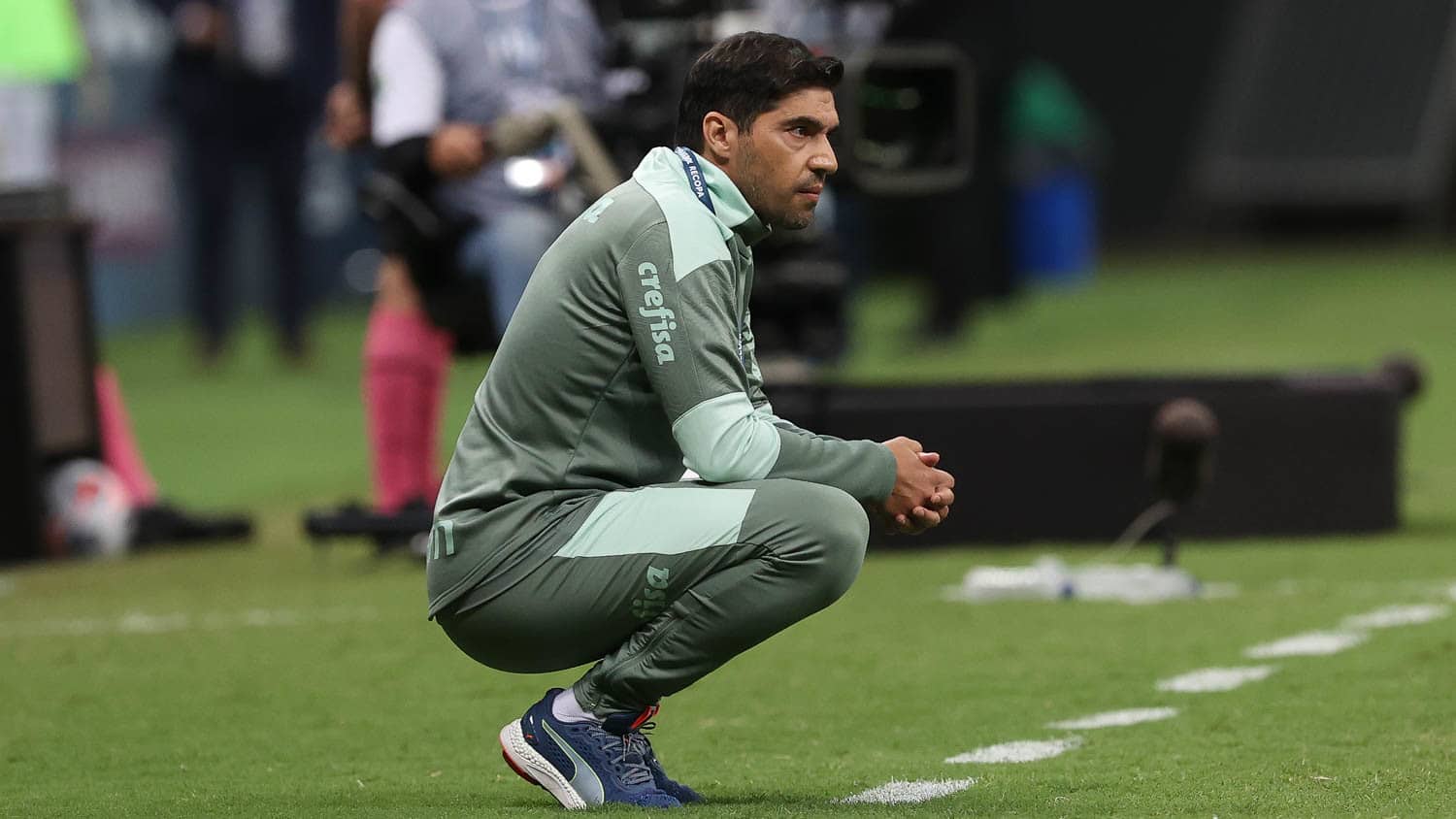 Palmeiras is unable to win again for the Brasileirão and fell from the podium. With four games in the last ten days, Abel Ferreira criticized the "inhuman" schedule.
Last night, the Palmeiras visited the Bahia land and tied to zero. Not only was the result disappointing, but so was the performance. The team coached by Abel Ferreira never managed to create clear chances of goal and felt serious difficulties in defence. More was expected from 'Verdão' against a team that fights for maintenance.
With this tie, Palmeiras now add seven consecutive games without a win, five of which for the Brasileirão. Abel's team lost with Corinthians, América Mineiro and Red Bull Bragantino, and drew with Atlético Mineiro, Juventude and Bahia.
The tie also means that the Palm trees falls from the podium of the championship, now occupying the fourth place with 40 points — 13 of Atlético Mineiro, who have one game less.
After four games played in the last ten days, Abel Ferreira criticized the "inhumane" schedule and came out in defense of the players.
"It's inhuman what they do to players. I have to defend them. We are left without two more players. We already have a few, we are left without two more. I say again. It's inhumane", said the Portuguese coach at the press conference after the meeting with Bahia.
"The amount of games is crazy. Let's see how we ended up, how we got to the end of the championship", he added.
Abel also said that "not conceding goals is a positive point", giving a vote of confidence to his players. "The boys, not having a great rapport, hit each other well and sacrificed themselves", greeted the ex-football player.
Despite recent domestic failure — and opposition from supporters — Palmeiras has been doing great at Libertadores. The team repeats its presence in the final this year, which will compete with Flamengo, on November 27th. Qualification for the final was sealed in a two-legged tie, against Mineiro.
At the end of the meeting, Abel Ferreira yelled towards one of the chambers and explained this episode at the press conference.
"I pointed to the camera, but it wasn't at any Atlético Mineiro player or his coach. I have a neighbor who lives in my building who is a pain in the ass. It went directly to my neighbor, for him to be silent, because I'm in charge of my house. Who works within the CT is me and my players. I defend my players because they are mine, in wins and losses. To my neighbor, shiu!", shot the Portuguese coach, making the gesture of saying silence.

Daniel Costa, ZAP //