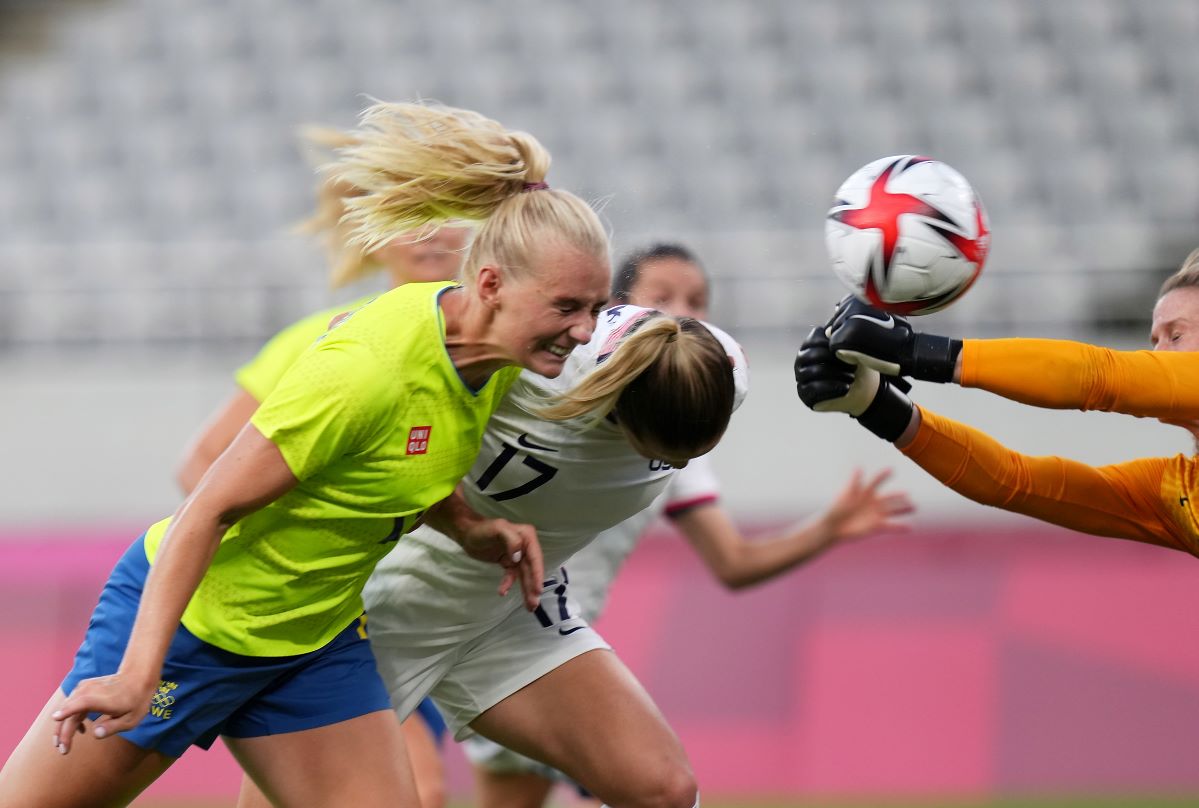 US women's soccer team was defeated by Sweden 3-0; Americans have not lost in 44 games. Marta scored twice in Brazil's rout.
First day of competition in Tokyo Olympic Games. The opening ceremony will take place next Friday, but two days before, the calendar for some sports has already started. The women's soccer tournament was one of the debutants, and soon with a duel between USA e Sweden, two candidates for medals. The game ended with a surprising result: a 3-0 Swedish victory.
Sweden, who took the silver medal in 2016, performed at a good level against the USA, but were also effective at Tokyo Stadium. Blackstenius twice, then left and was replaced by Fast – it was precisely Hurtig who closed the result, in this "great game" of Group G.
After a modest display and a worrying result, frustration was visible on the faces of the American players. The USA have not lost any game for 44 matches.
In another game awaited on this first journey, the Brazil thrashed China 5-0. Marta scored two goals and became the first footballer to score in five editions of the Olympic Games. Bia Zaneratto, Debinha and Andressa Alves scored the other goals in Miyagi, in this Group F match.
In this match, the Brazilian Formiga was the starter. Ant is 43 years old and so has participated in seven editions of the Olympic Games. In other words, she is the only footballer who has played in all the Olympic women's football tournaments – which started in 1996.
In Group E, Great Britain defeated Chile 2-0.

Nuno Teixeira, ZAP //