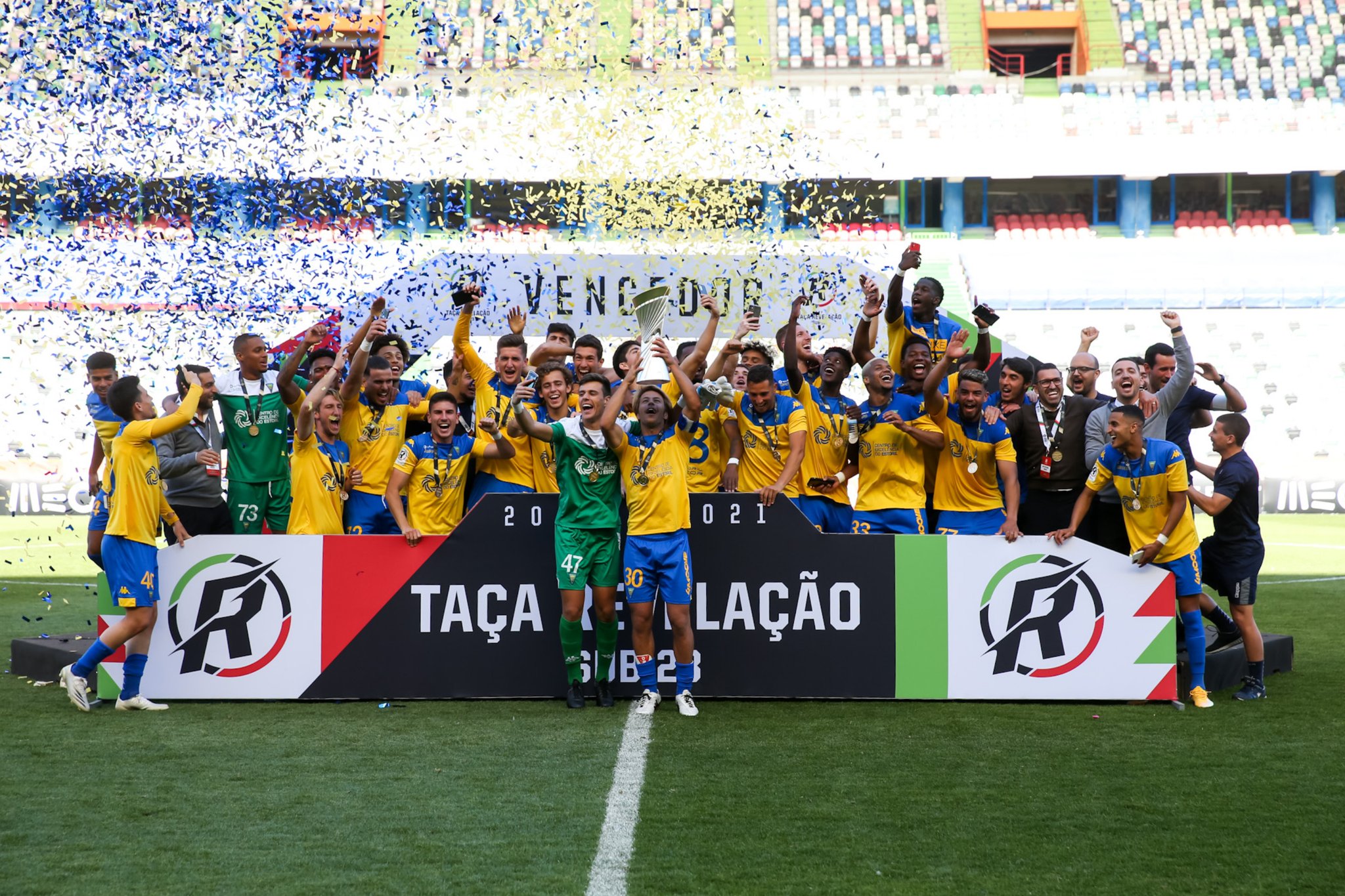 Under-23 national champions win 2-1 against Sporting de Braga. Winning coach controlled the celebrations because he has respect for his opponent.
O Estoril is the new winner of the Revelation Cup, proof for the sub-23 bracket. The "canarinha" team, which is also a national champion in this category, defeated Sporting de Braga 2-1, at the final.
In this Tuesday's match, held in Leiria, the Minho group had been more dangerous in the first half, but Estoril scored the penalty, in a penalty converted by Afonso Valente.
The national champions were threatening the second goal, during the second half, but it was between the 70 and 73 minutes that a sequence appeared that defined the outcome of this final.
In a first moment, will have remained to mark a penalty in favor of Sporting de Braga, by hand on the ball. It was not a penalty, it was a corner, and following the corner Diogo Fonseca hit the goal post of Estoril, in a head attempt. Almost in the next move, the 2-0 scored by Lucho Vega.
The team from Braga only managed to react in the 94th minute, in the last seconds of the game, when the second penalty this final, marked by Hernâni.
Basque Coast, coach of Estoril, was not very effusive when the final whistle was heard. He explained to Channel 11 why: "I congratulate my fantastic players but I have respect for the opponent. Sporting de Braga is a great club, it works better and better in training and has a lot of talent ".
The Sporting de Braga coach did not like the performance of the referee team. Artur Jorge said that "there needs to be more respect" for the Minho club and added: "The refereeing was not up to the task. It seems bad to talk about this because we lost but there were errors that conditioned the game, that influenced the result. There is a penalty that everyone saw, which was left unmarked ".
It's the third Estoril football title, in just over a month: on April 6 he won the Revelation League, two days ago he was champion of the II League (where some under-23s played) and now he wins the Revelation Cup.
Or Estoril repeats the record of Desportivo das Aves, who in 2019 also won the championship and the Cup, in the under-23s. Interestingly, Diogo Batista played for Desportivo das Aves in 2019 and is now part of the Estoril squad.

Nuno Teixeira, ZAP //