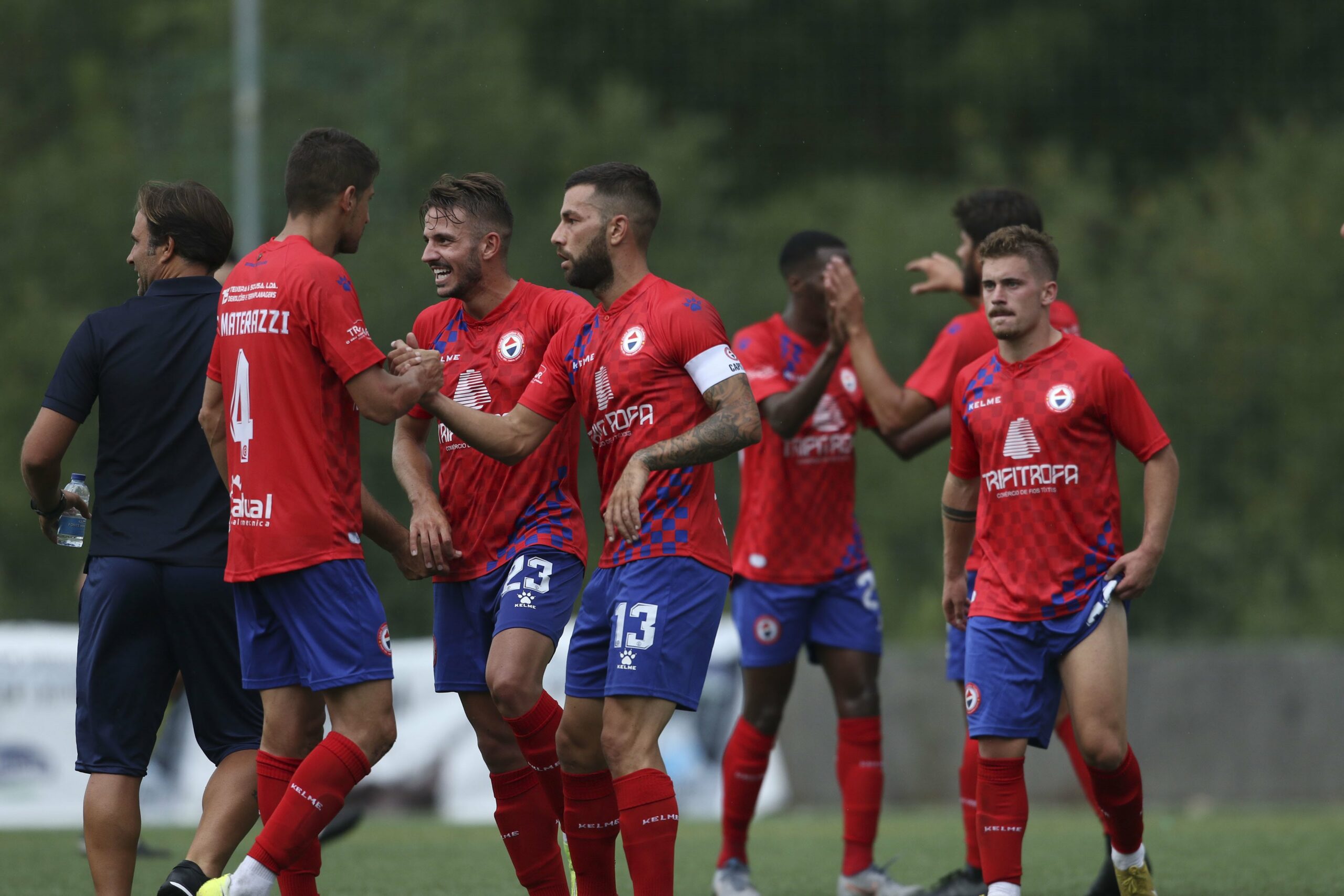 Trofa team will return to the professional championships and will make many changes in the squad, which will compete in the II League.
O Trofense will return to a professional football league in August, when he plays in the next edition of II League. The Trofa team won the last Portuguese Championship, the third national level, and the coach Rui Duarte will have a very different squad to face the new opponents: in the last six days, Trofense announced 10 reinforcements.
This sequence started last Tuesday, when Bruno Moreira was announced as reinforcement for the attack. The experienced Bruno, former goalscorer at Paços de Ferreira, was in the I League last season, first for Rio Ave and then for Portimonense.
for the defense arrived Mark Valente, which will not accompany Estoril on their return to the I Liga. Interestingly, Marcos leaves the II Liga champion to play for the champion of the Portuguese Championship.
The first foreign reinforcement was Luiz Pachu, Brazilian striker who was at Cianorte. The next two names, also Brazilian, were the defenders Caio Marcelo (formerly Águeda) and Melancholy, that was in Famalicão.
Thursday was a busy day at Trofa, where three reinforcements were confirmed: the full-back James Andrew, which left Leixões; the advanced Gustavo Furtado, who played for Maria da Fonte; and Andrézinho, medium that represented the Union of Leiria.
The last two players announced are goalkeepers: Rogério Santos, who played for Sporting de Braga's B team last season, and Rodrigo Moura, who was Caio Marcelo's squad mate in Águeda, and was announced this Monday.
Clube Desportivo Trofense has not participated in the II League since 2014/15; he took last place at that time and descended to the third echelon, where he has been for the last six years. In 2007/08 was in the I League.

Nuno Teixeira, ZAP //