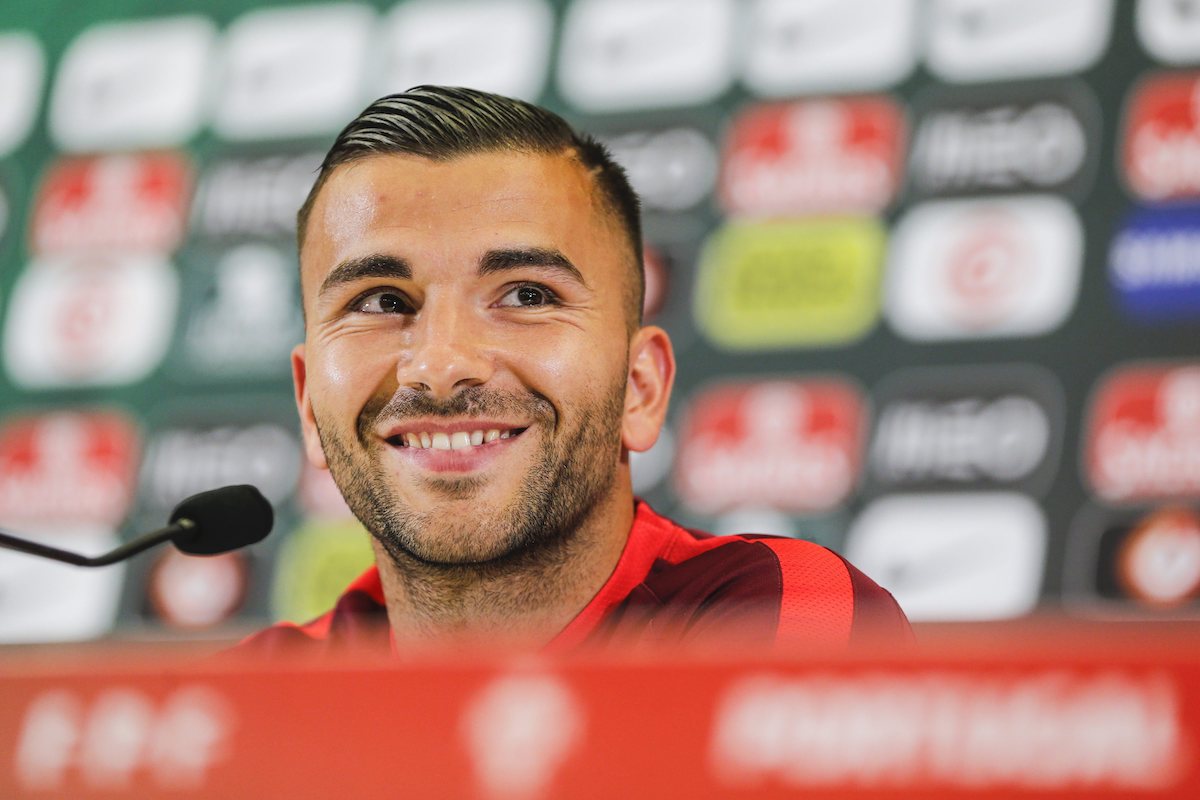 When the goal can be given to two good guardians, in the same squad, the climate may not be the best. Four such cases can be expected in France in the new season, with Anthony Lopes among the dilemmas.
Rui Patricio was already the protagonist of one of the most talked about transfers this summer, when he left the Wolverhampton to join compatriot José Mourinho in Rome. Enough to be the obvious starter for the Italian team? It's likely.
Last season, Paulo Fonseca saw three goalkeepers occupy the Roman goal: the most used was Pau López, followed by Antonio Mirante and Daniel Fuzato. But however Pau López was loaned to Marseille. Daniel Fuzato (on loan from Gil Vicente until January, but never played for the Barcelos club) ended last season as a starter and was also a starter in the first game of this pre-season (10-0 victory against Montecatini), but Patrício should be the number 1 in Rome. Italian youngsters Pietro Boer and Matteo Cardinali are the other goalkeepers in Mourinho's squad.
Pau López will be part of the Marseille squad, where he was – and is – Steve Mandanda, an experienced Frenchman who has been in Marseilles since 2007 (he only left for a year, for Crystal Palace). Mandanda has always been the main goalkeeper in these 13 seasons and, in the last season alone, he played 44 times.
The newspaper The team highlights that having two clear candidates for the title, in the position of goalkeeper, can create problems. Silent conflicts between the two, problems for the coach and within the squad itself. And can create lack of motivation and discontent for the goalkeeper who stays on the bench, who will probably want to change clubs at the first opportunity he gets.
There is this risk in Marseilles but there is also this risk in Paris Saint-Germain, Lyon and Monaco.
The eternal candidate PSG has relied on Keylor Navas as first goalkeeper, in the last two campaigns. But now the goalkeeper of the Costa Rica team will have serious competition from the goalkeeper of the Italy team, and the European champion, Gianluigi Donnarumma, former AC Milan, who since the age of 16 got used to starting.
In Lyon, a Portuguese international appears in the dilemma: Anthony Lopes, which has been the holder for eight years. However, it is about to arrive André Onana, from Ajax. Onana is suspended due to a test anti-doping positive but will be able to play from November. Since 2016, the Cameroon national team goalkeeper has been a regular at Ajax.
Finally, Monaco. Benjamin Lecomte was the owner of the goal in the last championship but the reinforcement Alexander Nübel he doesn't want to be on the bench. The German left Bayern Munich precisely because he was Manuel Neuer's substitute, but before that he was the holder of Schalke 04.

Nuno Teixeira, ZAP //