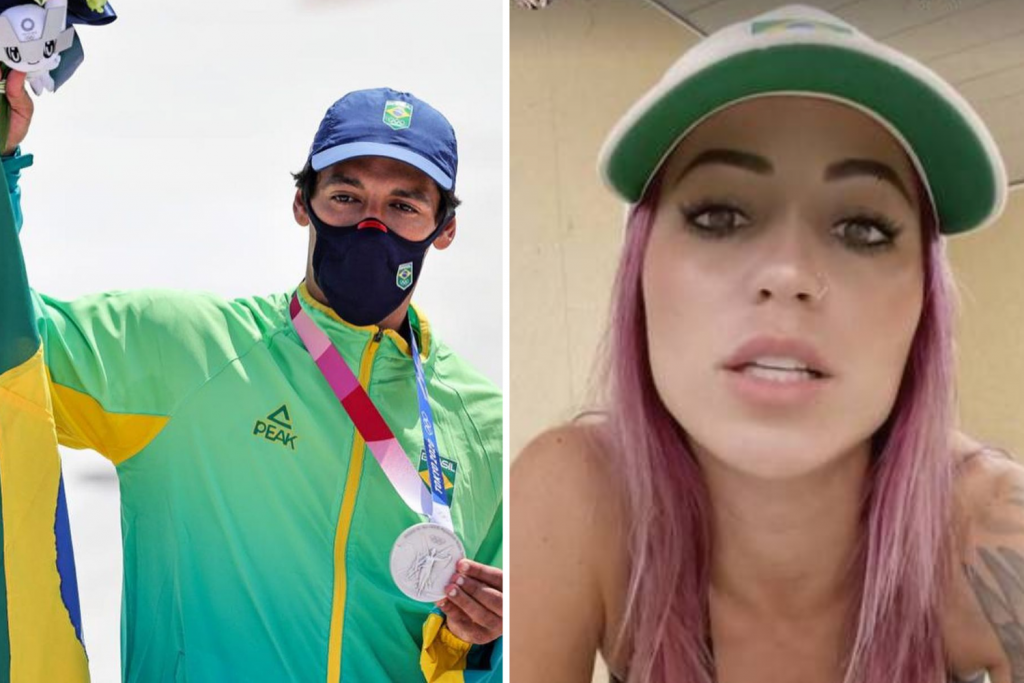 Hoefler's silver at the Olympics opened up 'cracks' between representatives of Brazil on skate street
Play/ Instagram
Kelvin and Letícia were part of the skate street delegation from Brazil

O skate it was the most talked about sport of the weekend. The debut of the modality in Olympic Games and the silver medals of Kelvin Hoefler e Rayssa Leal on skate street they became a topic in the country and hit social media, but what drew the most attention was the comment by Letícia Bufoni on Instagram after Santos Hoefler's victory. The skater explained in a series of videos why she didn't congratulate her teammate for the achievement. According to her, Kelvin doesn't like to 'hang around' with the crowd and is not very groupy. She even said that the Brazilian Skate Confederation is blocked from Hoefler accounts. "One big example is that CBSK, which is the skate confederation, can't even tag him, because he blocked CBSK," said Bufoni. Shortly thereafter, Kelvin published a storie with the delegation's physical therapist and skater Giovanni Vianna and wrote "Dinner with the family", marking CBSK. According to Folha de S. Paulo, Kelvin blocked the federation after the veto of his wife, photographer Ana Paula Negrão, to Tokyo.
During the men's street competition, Kelvin did not have technical support on the track as Rayssa and Letícia had the following day, he was only guided by his friend pink pamela and by his wife on the phone. The behavior also generated speculation. According to the blog 'Olhar Olímpico', Kelvin and Pamela's discomfort with CBSK comes from a few months when the confederation did not authorize the duo's participation in the X-Games before the Olympics, but let Bufoni compete. She won the championship and won a considerable amount of money, which annoyed the other athletes. After winning the silver medal, Hoefler's father posted a comment on CBSK's Instagram page criticizing his son's treatment. "Will you respect my son now, or will you continue to look down on him? It's clear what you're doing. This silver medal represents all his effort and dedication. You should be more impartial. What they do to my son is a shame", wrote Enéas Rodrigues.
There are rumors that the silver medalist skater has problems with the president of the Confederation, Doubt Musa, for believing that he uses the image of athletes as a springboard. There are those who believe that Bufoni's Instagram video had the thumb of a hat. Duda Musa took over as president in June 2019, when Bob Burnquist resigned from the post. It was he who had taken Duda to CBSK. Before, the entrepreneur managed the image of Neymar. Despite all the repercussion of history over the weekend, the Confederation did not take a stand on what happened. Brazil will still have representatives at the skate park at these Olympics. The modality debuts on August 1st.