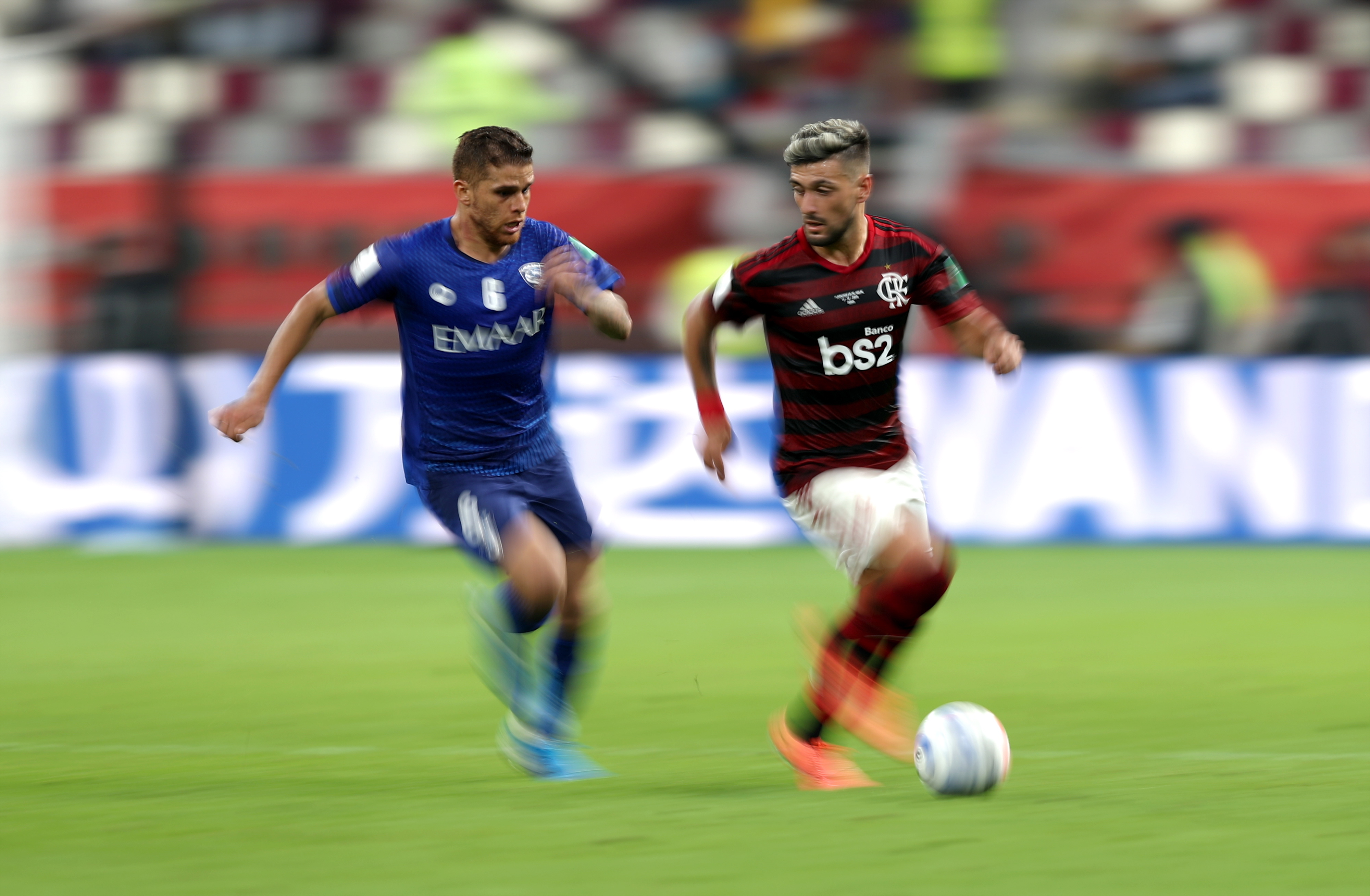 Giorgian De Arrascaeta saw the Copa America final and confessed that he wished Argentina a victory. Statements already "spread" in Brazil.
A duel between Brazil and Argentina always captures the attention of millions of people. This year's Copa America final was no different and one of the many followers of this game was Giorgian De Arrascaeta, who confessed that he preferred the Argentine victory – which was achieved, by 1-0, with a goal by Ángel Di María.
"I wanted Argentina to win the Copa America because of Messi, who deserved to be champion. I have many Brazilian friends but I think the Messi deserved this title", said the medium to the radio Sport 890.
A preference that would have gone unnoticed had the Uruguayan not played… in Brazil. De Arrascaeta is part of the champion's squad Flamengo and has been in the Brazilian championship for six years.
In addition, the Brazilian team had two players from Flamengo at the Copa America: the midfielder Everton Ribeiro and the advanced Gabriel Barbosa, ex-Benfica (each participated in five matches in the tournament). The Argentine team didn't have any Flamengo footballer – not least because the Brazilian champion doesn't have any Argentine in his squad.
These words have already been reproduced in the Brazilian press and, among the supporters, there is a mixture of reactions: on the one hand, the critics the Flamengo player for not rooting for the country that has hosted him since 2015; on the other side, the Brazilians who support the position of the Uruguayan international – many Brazilians preferred Brazil to lose in this edition of Copa América.
And De Arrascaeta also spoke about it: "The audience was divided, it was a strange feeling. in part because of a lot of people who wanted Messi to win, or also because of other people who they don't like the Brazil selector, otitis. Many Brazilians greatly celebrated the achievement of Argentina".
Uruguay did not make it past the quarter-finals of the Copa América, when they lost to Colombia, in a penalty shoot-out: "The disappointment is great because we have an impressive group and we were left empty-handed again."

Nuno Teixeira, ZAP //