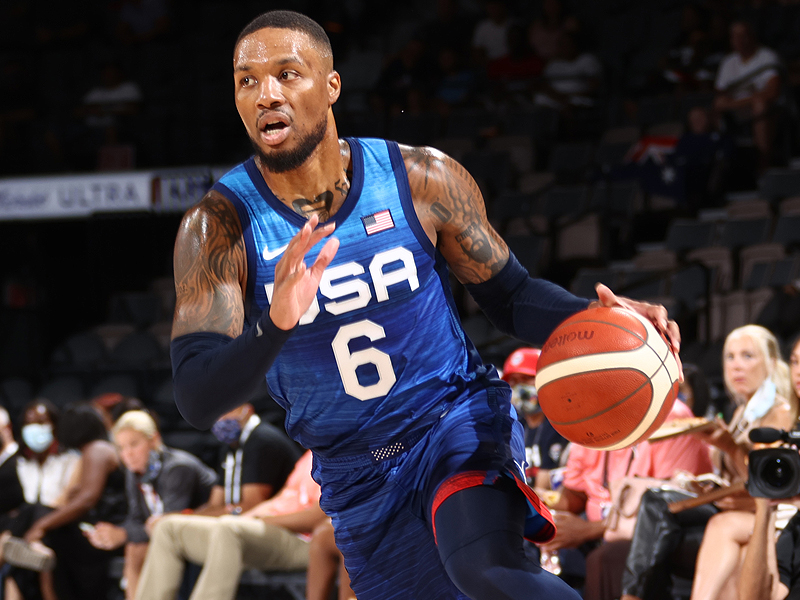 First Nigeria, then Australia. Since the pros have played for the national team, in nearly 30 years the United States has only been beaten in two friendly games so far this month.
When the national basketball team of USA lose a game, it's news practically all over the world. When the national basketball team of the United States of America loses two consecutive private games, it is unprecedented.
Last Saturday the Americans had already lost against the Nigeria, in the preparation game for the Olympic Games. The Africans won 90-87 on Saturday. This morning the Australia beat the Americans 91-83, again in Las Vegas.
With Damian Lillard, Bradley Beal, Jayson Tatum, Kevin Durant and Bam Adebayo in the starting five, the US failed to overcome the intensity of the Australian defense. Patty Mills, with 22 points, was decisive, especially in the last period (10 points in 10 minutes).
Damian Lillard also scored 22 points, for the American side, while Kevin Durant reached 17 points. At half-time the US were ahead by a nine-point margin, but the second half was in Australia's favour.
The US, current Olympic basketball champions, has had professionals since 1992. In almost 30 years, and after 56 friendly games, they had only lost twice… until this month of July. They lost these two preparation matches – it's the first time they've been defeated twice in a row in private duels. Two consecutive defeats had already been registered at the 2002 and 2019 World Cups.
This was also the first defeat of the United States against an African team. And at the 2012 Olympic Games in London, the USA defeated Nigeria by 156-73.
Gregg Popovich, an American selector, admitted that there are many things that have to be addressed.
France, Iran and the Czech Republic will be the USA's opponents in Group A of the men's basketball tournament at the Olympic Games. Before, the Americans will still face Argentina, again Australia and even Spain, in preparation for Tokyo.

Nuno Teixeira, ZAP //