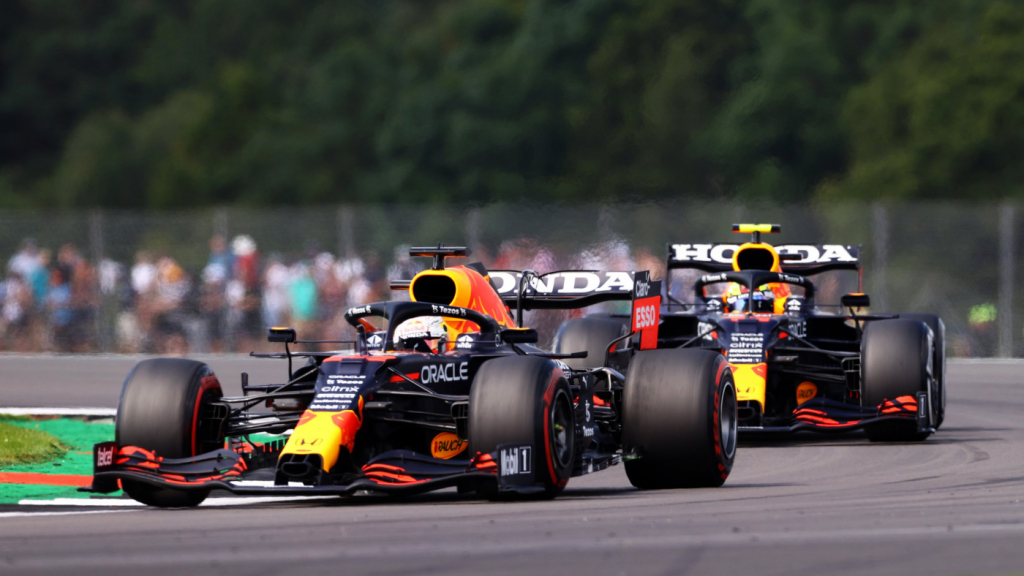 With a full house in the stands, the only free practice before the official qualifying session ended with the lead of the Dutchman from Red Bull, who led by hand
Play/Twitter/@F1
Max Verstappen led the Silverstone GP free practice

A Formula 1 kicked off this Friday at the Silverstone circuit, for the England GP – the 10th stage of the 2021 season -, to a weekend different from the usual with the new format that changes the schedule on the track. With a full house in the stands, the only free practice before the official qualifying session ended with the Dutchman's lead Max Verstappen, gives Red Bull, who led handily, while the British Lewis Hamilton, gives Mercedes, his title contender, was third, nearly eight tenths behind. The British GP marks the official debut of the "sprint races" on Saturdays, which will be held in three stages of the 2021 season. The introduction of the model changes the format of the weekend. As a result, on Friday there is only one free practice before qualifying, while the second session takes place on Saturday before the "sprint race".
With that, no one wasted time and the grid was already on track in the opening minutes of the hour-long session. One of the great doubts of the teams was to find the ideal balance between the use of 60 minutes to carry out qualifying and race simulations. Even with the second free session on Saturday, the regulations for the weekend limit what can be done in the car between qualifying and the "sprint race". Up front, Verstappen had no difficulty keeping the lead with his best time of 1min27s035. Even with medium tyres, the Brit Lando Norris, gives McLaren, had a good time to stay in second, 0s779 from the Dutchman (1min27s814). Hamilton, who came out of soft tires, was unable to overcome his compatriot, finishing third with just a thousandth of a second behind (1min27s815).
The Top 10 of this first free practice session was completed by the Monegasque Charles Leclerc, from Ferrari; by the Finn Valtteri Bottas, from Mercedes; by Spaniard Carlos Sainz Jr., also from Ferrari; by the German Sebastian Vettel, from Aston Martin; by Mexican Sergio Pérez, from Red Bull; by Australian Daniel Ricciardo, from McLaren; and by the French Esteban Ocon, from Alpine. The organization of the GP in England signed a partnership with the British government and the stage will be carried out with a full house, with people who have been fully vaccinated or who have had a negative PCR test. This is part of a larger survey by authorities to understand how to keep sporting events held even at peak C-19 cases. The Formula 1 grid returns to the Silverstone circuit this Friday for official qualifying training, in its traditional format (Q1, Q2 and Q3), defining the starting grid for the "sprint race" this Saturday. The session is scheduled for 14 hours (Brasilia).