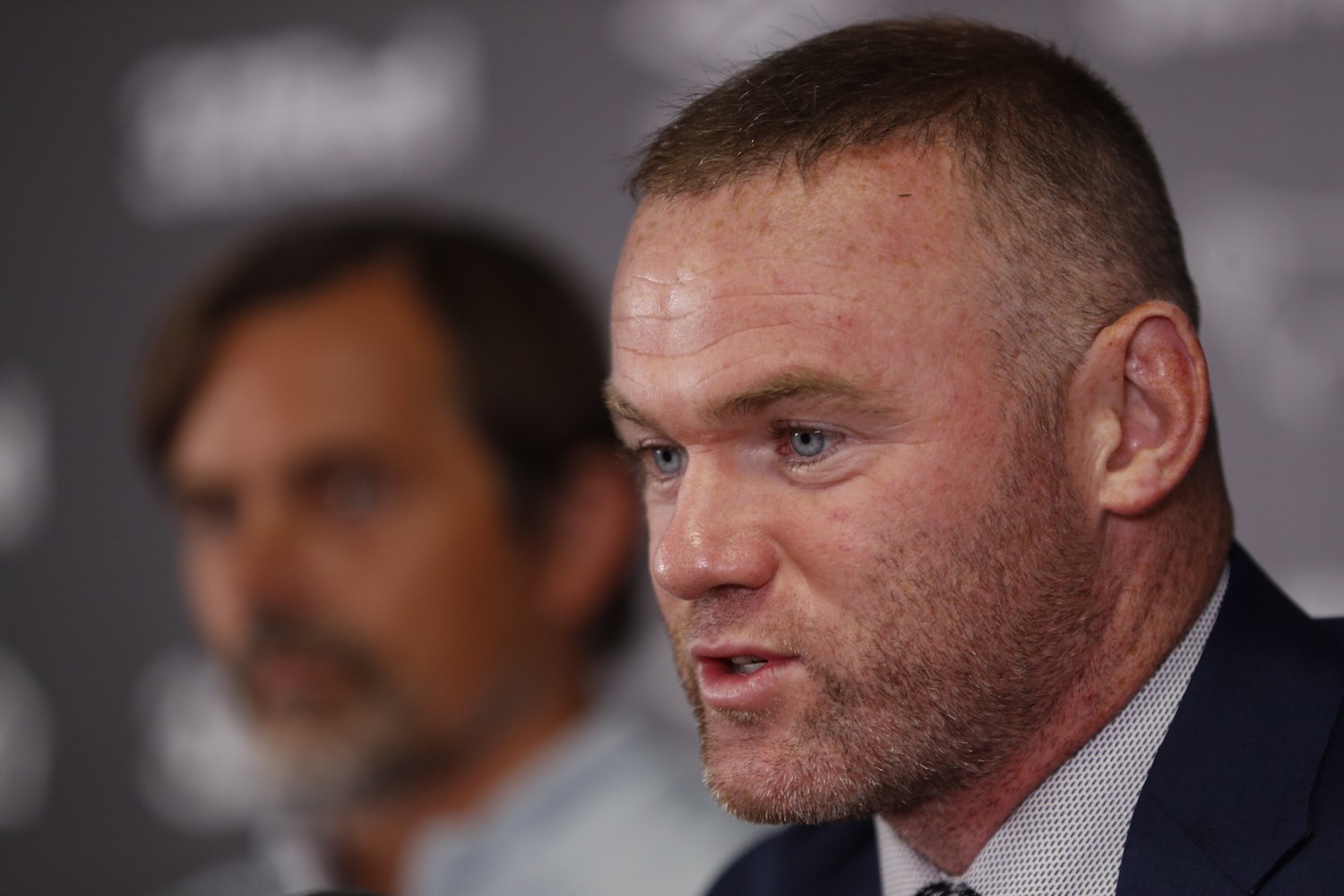 Derby County's situation isn't easy but now they can reinforce the squad, albeit under tight conditions.
the first adventure of Wayne Rooney as coach of a football team is not ideal. Far from it. O Derby County failed the mandatory delivery of documents relating to the club's accounts between 2016 and 2018, and was prohibited from registering players.
The English club, which is in the Championship (National Second Division), has until the 18th of August to rectify this situation, but for now Rooney has to deal with a squad of only 11 players – and two of them are goalkeepers.
However, the English Football League authorized the Derby to register players, because of the "exceptional circumstances" that COVID-19 brought over the last season.
The presentation of reinforcements will be conditioned: the footballers, or they will be without a club and then they can sign a contract valid for one year, or will arrive by six month loan if Derby does not have 23 players with "professional status".
The professional status defines that the footballer must have participated at least in a first-team game, not counting the EFL Trophy.
That status created a problem last season, when Derby County entered the duel with Chorley only with juniors – the new coronavirus had infected all footballers of the main team. A statement from the English Football League indicated that the entity decided not to punish the club because of such "exceptional circumstances" related to the pandemic.
Ravel Morrison e Phil Jagielka they are free, have been training with the rest of the squad, and should be reinforcements soon.
The club, which is going through a serious financial crisis, continues to have salary caps defined for reinforcements and cannot have a squad with more than 23 players.
Derby County were once English champions and reached the semi-finals of the European Champions Cup In early 2021 the current owner, Mel Morris, confessed that he was trying to "fill holes", paying salaries – and using money from other businesses in which he is involved.

Nuno Teixeira, ZAP //