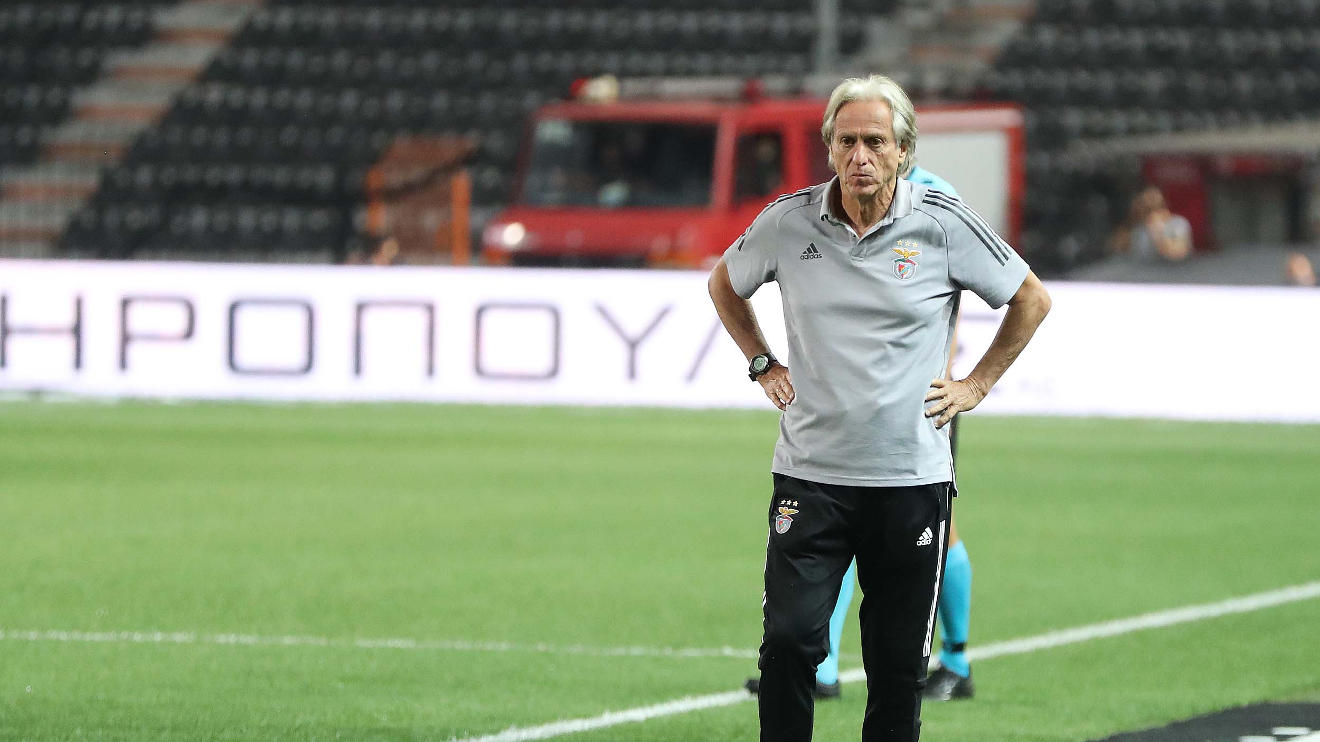 After spending more than 100 million euros on transfers, Jorge Jesus anticipates that SL Benfica, like the other teams, will have to put a brake on the investment.
Benfica was one of the clubs that spent the most in this latest transfer market. The 'incarnates' spent 105 million euros in the reformulation of the squad at the orders of Jorge Jesus, but they will not be able to maintain this rhythm in the future.
At the press conference ahead of the match against Belenenses SAD, the Benfica coach admitted that it will be necessary "Put a brake on" investment.
"We have to prepare. All clubs in the world are not going to invest so much, except for some exceptions. It is a natural process that will happen to Benfica and all the teams. With the financial capacity they have, they will no longer make large investments. I believe that during the next season, all teams, including Benfica, will have to put the brakes on, "said Jorge Jesus.
"Even coaches and players have to prepare to have their contracts be different than they were. Is this happening in all professional areas and not in football? Of course it does, "he added.
Luís Filipe Vieira already has a plan that involves a strong belt tightening. With or without Champions, SAD will promote team moves, cut wages e bet again on training. To fill a possible lack of money from the Champions League, Benfica is available to sell players.
The disappointing path of the 'eagles' this season leads the direction to promote adjustment in the squad of the main team, thinking about the departure of some habitual holders. In this way, Benfica manages to combine a large financial income with a significant cut in the wage bill. The cuts are already visible in the modalities.

Daniel Costa, ZAP //