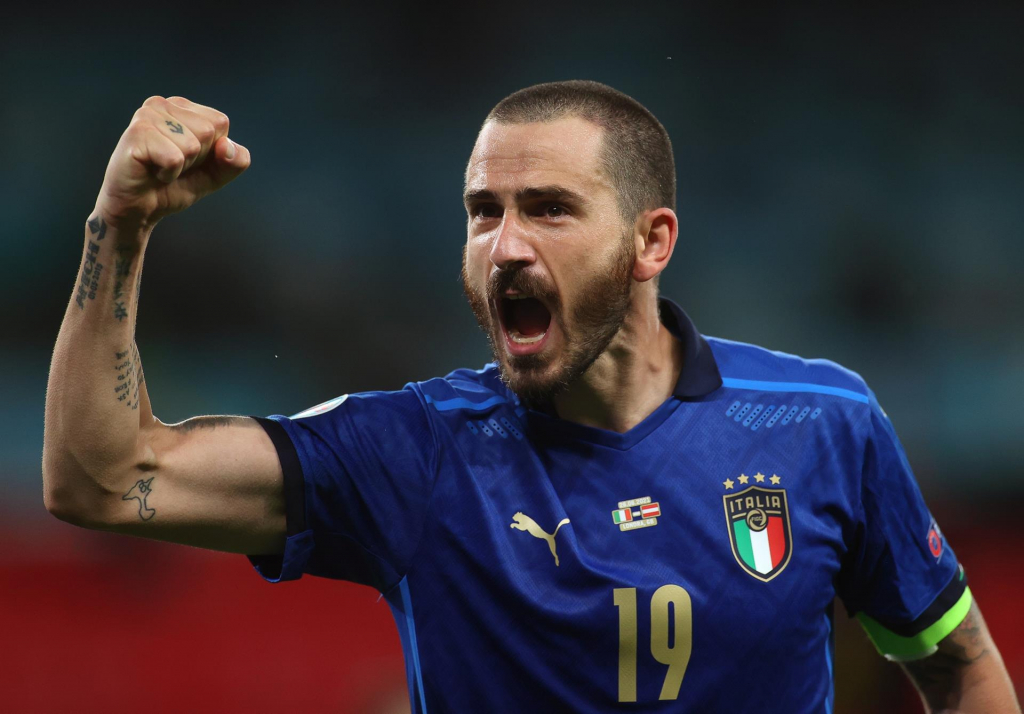 Selections will face off this Tuesday, the 6th, at 4 pm for the semifinal of the Euro Cup
EFE/EPA/Carl Recine / POOL
Bonucci is one of the veterans of the Italian national team at Eurocop 2020

The first semifinal of the Euro 2020 happens this Tuesday, 6. Italy e Spain face off at Wembley, at 4 pm (GMT), in search of a place for the grand final on the 11th and this Monday, the 5th, the defender Leonardo Bonucci guaranteed that the Italians have an extra motivation to win the match. "We want to get there [final] for Leonardo Spinazzola, he gave us the energy to reach the end and if we are here, we owe him too", said the player at a pre-match press conference. The full-back broke the tension of Achilles in the match against Belgium last Friday and will be out of the field for four months. He said goodbye to his teammates on Saturday to start treatment. Asked who is the favorite in the duel, Bonucci was emphatic. "I expect an open game, in the semifinals there are no favorites. Both teams will want to put their game idea on the field. We will have to be careful when they recover the ball, they have quality players ahead of them," he said.
One of them is even your colleague at Inter de Turia. the attacker Morata has been demanded by Spanish fans for losing goals in the competition and has even received threats. About this, the Italian defender also positioned himself. "Alvaro is a friend, in Turin we are often together. I was very impressed with what he suffered and what we all suffered. I've been there, I know what it means to read and listen to certain threats. I was always close to him, Álvaro is a good boy, a great father, a good friend, a great football player. I think he is one of the best strikers in the world and luckily during the season he is on the same team as me", he celebrated. At the press conference, Bonucci also commented on the Spaniards' style of play and what Italy need to do on the field to get the spot.
"Luis Enrique he gave very precise ideas at the team level, was criticized but defended himself and joined the group. You can see that this is a cohesive selection and this will be the biggest difficulty for us. Spain are mentally strong and the game hides its pitfalls, but if Italy play as they did in the last 30 games, tomorrow we will be able to enjoy great satisfaction", he pointed out. This is the third time that the two teams face each other in decisive stages of the Euro Cup. In 2012, Spain were champions over Italy, thrashing by 4-0. In 2016, however, the Italians gave the change in the round of 16, winning 2-0.